Woman who miscarried in private prison 'made to clean up after herself,' court told
Alleged incident took place in HMP Peterborough after Nadine Wright was arrested for stealing food 'out of desperation'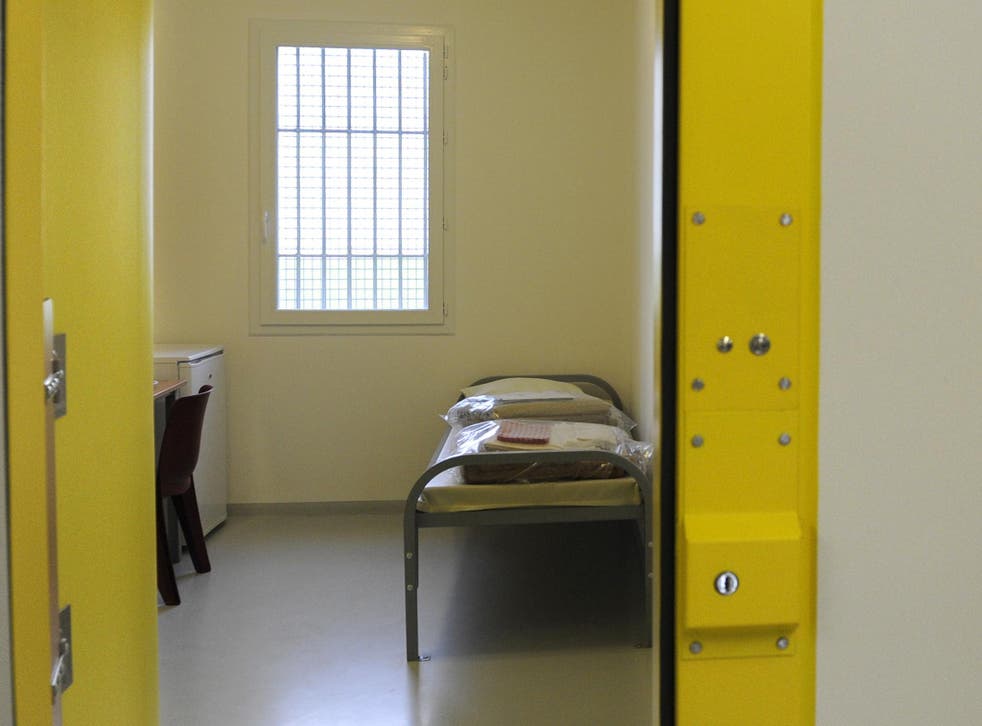 A woman who had a miscarriage at a private prison was left to clean up after herself while the foetus remained in her cell, it has been alleged.
Although a nurse was present when remand prisoner Nadine Wright, 37, lost her baby, she says the foetus was left with her afterwards and that she had to clean up the blood.
Her barrister, Philip Gibbs, told Leicester Crown Court: "There was blood everywhere and she was made to clean it up.
"The baby was not removed from the cell. It was quite appalling. It was very traumatic. She only received health care three days later, after the governor intervened."
The incident allegedly took place the day after Wright was taken into custody at HMP Peterborough on 23 November. It was not revealed in court how many months pregnant she was.
Mr Gibbs told the court that Wright had landed in prison after she stole £13.94 worth of food out of desperate hunger as she did not have the money to pay for it because she had not been given benefit payments she was entitled to.
The alleged incident came to light when Wright appeared for sentencing for breach of two court orders in place following previous offences by shoplifting the items and failing to attend appointments with the probation service.
Wright pleaded guilty and was sentenced to 10 months' jail.
Mr Gibbs also attacked the probation service, accusing it of failure to help Wright to receive any benefit payments during the 11 months she was under its supervision.
Wright has mental health issues, had been battling long term heroin addiction and had recently lost her mother, as well as being pregnant when she was arrested, Mr Gibbs explained.
He said an investigation into Ms Wright's alleged mistreatment would now be carried out by her legal representatives.
HMP Peterborough is a category B privately-run prison managed by Sodexo Justice Services.
The company was contacted for a comment by The Mercury news agency but a spokesperson said it "cannot comment publicly on individual cases", and would not reveal whether an inquiry following the alleged incident is being carried out.
"A prisoner received medical treatment on the day of her arrival in prison and was seen by a GP the following day," the spokesperson said.
"We have a duty of care to all prisoners that we hold. As part of that, we ensure that all prisoners have access to the same level of NHS services as those in the community."