Woolwich attack: As Michael Adebolajo showboats in court, PM attacks 'poisoning' of young minds
After Woolwich, Cameron pledges to dismantle 'conveyor belt of radicalisation' in schools and universities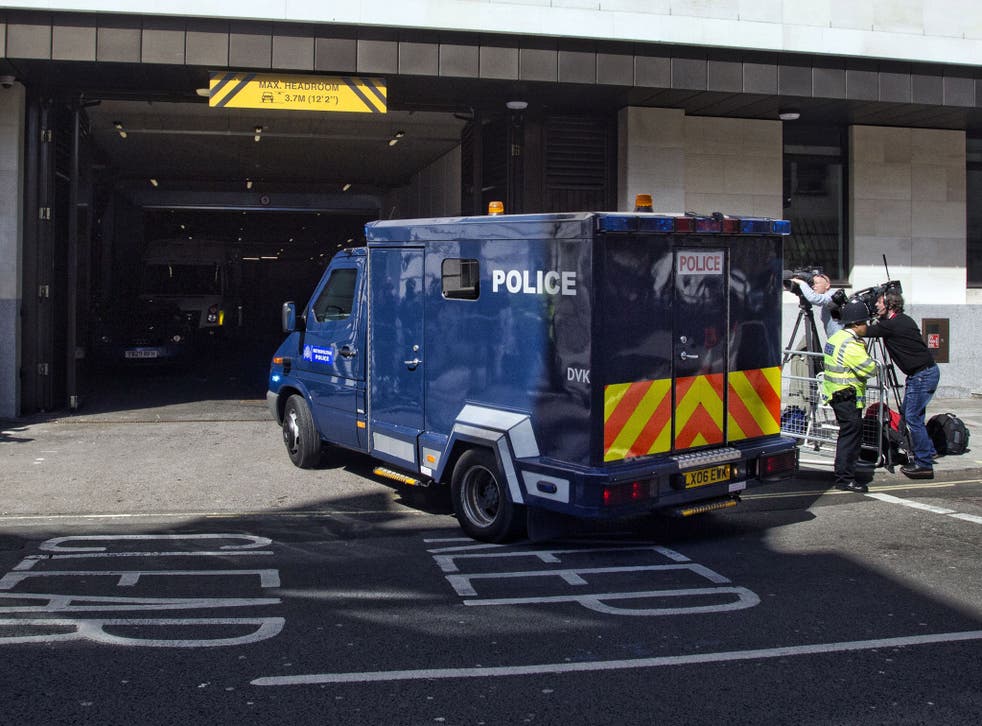 University students and schoolchildren will be targeted in a new government anti-extremism drive to prevent the "conveyor belt of radicalisation" that resulted in the murder of a soldier, the Prime Minister has announced.
Cabinet ministers have been told to come up with plans to address the "poisoning" of young minds with "sick and perverted ideas", David Cameron told the Commons. "When young men born and bred in this country are radicalised and turned into killers, we have to ask tough questions about what's happening in our country," he said.
"It is as if for some young people there's a conveyor belt to radicalisation that has poisoned their minds. We need to dismantle this process at every stage – in schools, colleges, universities, on the internet, in our prisons, wherever it's taking place."
His comments followed court appearances by two men accused of murdering Drummer Lee Rigby with blades and cleavers outside Woolwich barracks in south-east London on 22 May.
Michael Adebolajo, 28, blew a kiss to a friend in the public gallery and refused to stand when he appeared before a judge for the first time yesterday since being released from hospital after he was shot and wounded by police and charged with murder.
Mr Adebolajo, of no fixed address, told the court that he wanted to be known as "Mujahid Abu Hamza" and made several attempts to interrupt proceedings at Westminster magistrates' court in central London. He has been charged with the murder of Drummer Rigby, 25, a father-of-one from Rochdale, Lancashire, possessing a revolver and the attempted murders of two police officers who were referred to in court as only officers A48 and D49.
Wearing white shorts and a white shirt, Mr Adebolajo – who was released from hospital last week – had a plaster around his left arm. As the charges were put to him, he tried to speak but was stopped by District Judge Emma Arbuthnot. Before he was led away to the cells, Adebolajo told the judge: "I'm only a man. I would like to alleviate the pain, please, if you may." He then kissed the Koran and his hands before pointing to the ceiling in a Usain Bolt-style salute.
His alleged accomplice, Michael Adebowale, 22, appeared at the Old Bailey via videolink from prison in a separate hearing. Both men were remanded in custody. Another 10 people have been arrested during the police inquiry, with two women released without charge and another eight men released on bail. Mr Cameron gave strong backing to the police and security services, describing them as the silent heroes and heroines of the country who would "not rest until they have brought all of those responsible to justice".
He indicated that he would seek to revive the controversial Communications Data bill following the killing.
He held the first meeting of a taskforce yesterday of senior cabinet colleagues that will be held monthly. They included the Education Secretary Michael Gove and Schools minister David Laws who have been told to examine ways to tackle extremism in schools. The Business Secretary Vince Cable is to monitor universities, a No 10 spokesman said. Other ministers will look at similar issues in prisons and communities although previous meetings have highlighted differences of approach within the Cabinet about how to tackle the problem.
Hazel Blears, a Labour member of the parliamentary intelligence and security committee which will investigate whether more could have been done to prevent the attack, said Mr Cameron's comments marked a return to her party's early intervention policy that was sidelined when his party came to power.
"It was like going back two years ago," she said. "To give the Prime Minister credit, he asked if enough was being done. The answer is no."