'You ain't no Muslim bruv': Britain unites in rejection of Leytonstone Tube attacker
'True Muslims don't try and kill innocent bystanders'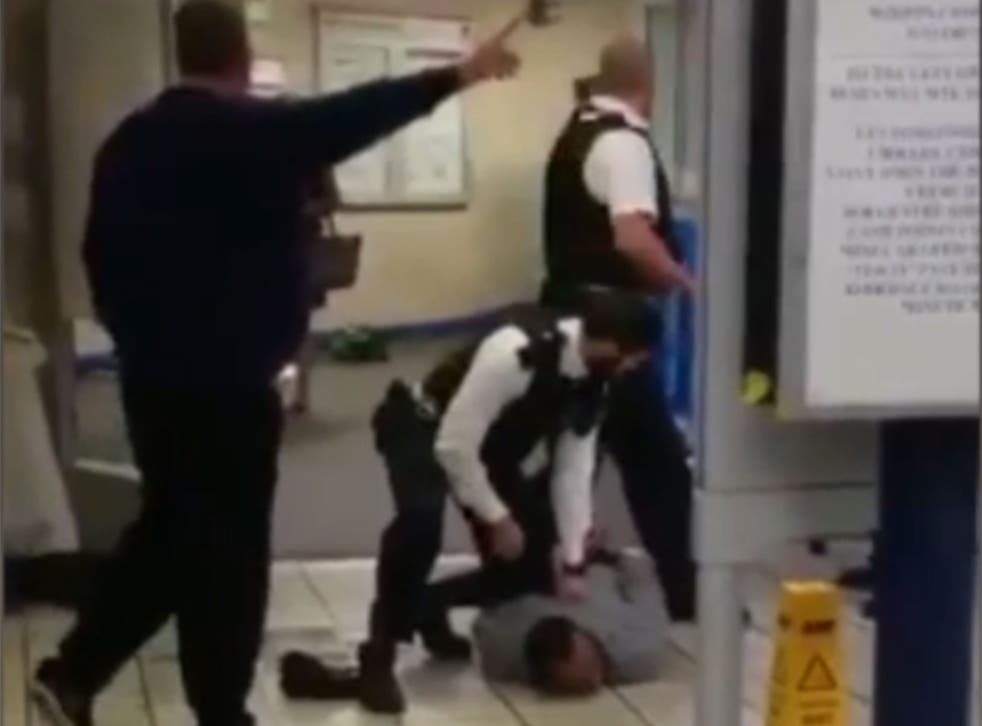 People have come together to denounce the suspected Leytonstone attacker, who reportedly shouted "this is for Syria!" after stabbing three people inside a Tube station.
Police are treating it as a terrorist incident after the attacker purportedly suggested he acted in revenge for British air strikes on Isis in Syria, launched after a vote in the Commons just three days earlier.
And after a man could be heard in videos of the incident shouting "you ain't no Muslim bruv" at the suspected attacker, the phrase has become a unifying call among people condemning the attack on social media.
The phrase became the top-trending hashtag on Twitter across the UK on Sunday morning, used by Muslims and non-Muslims alike to denounce hate.
In pictures: Leytonstone stabbing

Show all 5
Zeshaan Ali wrote on Twitter: "Whoever kills a person [unjustly]…it is as though he has killed all mankind." (Qur'an, 5:32) #YouAintNoMuslimBruv."
Another user, Paul Singh, said: "Never have I been prouder to be a #Londoner #YouAintNoMuslimBruv."
Video shows Leytonstone suspect arrested
And S Zafar Abbas said: "#YouAintNoMuslimBruv proud to be British today with all the positive responses to hate."
Others, particularly proud Londoners, praised the hashtag itself – and Russ Burt said: "#YouAintNoMuslimBruv - one man does more for community cohesion with one sentence than any government initiative."
Writing on Facebook, an Australian who was in the station at the time described what it was like to be caught up in the attack.
According to a post by his friend Mark Di Stefano, a Buzzfeed journalist, the witness said: "I was literally 20m away and saw people screaming and running away. F****** hectic.
"The psycho stabbed some guy in the neck and terrified hundreds. This isn't some sick religious group gaining strength, it's just some fucking lunatic.
"Don't give these sick bastards power. Anyone that enjoys life is amazing, anyone that doesn't bites. Rip it up, we're legends."