Crufts dog poisoning: Irish Setter Thandara Satisfaction must have been killed by jealous rival, says owner
Three-year-old Jagger's full autopsy will be released tomorrow, when its owners hope to find out what he was poisoned with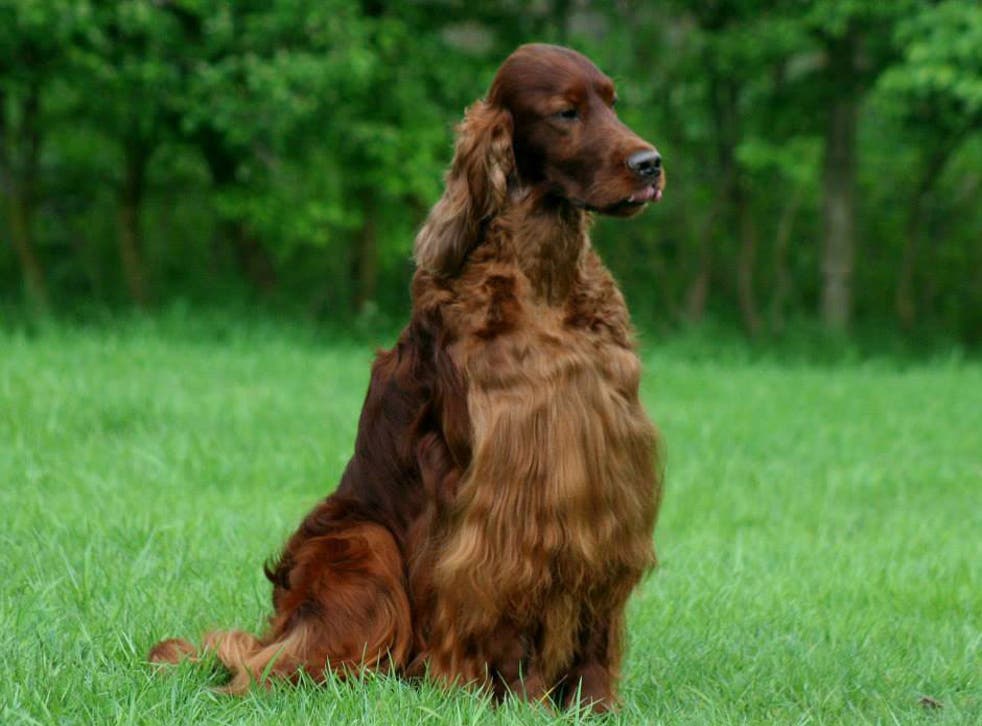 Crufts, the international jamboree of canine excellence, found itself at the centre of allegations of lower deeds on Sunday after a prize-winning Irish Setter collapsed and died of a suspected poisoning within a day of appearing at the renowned dog show.
The three-year-old pedigree called Jagger suffered a sudden and painful death at the Belgian home of his joint owners on Friday night some 24 hours after competing at the annual gathering in Birmingham.
Belgian police and the RSPCA have been informed while the Kennel Club, which runs Crufts, is examining CCTV footage to see if it might yield clues as to the identity of any potential poisoner.
He said: "It is extremely upsetting. The dogs were with us at all times other than a short period on Thursday so that is logically the only time when it could have happened. We are very certain it is poisoning - he was a very healthy dog.
"We got home and it was clear things were not right. We called the dogs to feed them and Jagger collapsed. He was dead very soon after that.
In pictures: The Crufts dog show 2015

Show all 15
"I don't want to believe it was a fellow exhibitor who would do this. I think Jagger was the wrong dog in the wrong place and I'm hoping it was just some maniac who wanted to poison a dog."
Mrs Lauwers added on Facebook: "He loved man and he has been killed by a man! I hope you can sleep well knowing you have killed our love, family member and best friend to our son."
Jagger, whose show name was Thendara Satisfaction, was one of several dogs brought to Crufts by the Lauwers and his brother, Thendara Pot Noodle, was named best in breed.
Dee Milligan-Bott, the dogs' British co-owner, said the death was the latest in a line of incidents at other shows and the possibility of a poisoning motivated by jealousy could not be ruled out.
She told the Dog World website: "It's been suggested that someone's really got it in for us, and to not let it get to us. We're very proud of our record and maybe some people aren't happy."
The Kennel Club said it was "deeply shocked and saddened" by the death. Caroline Kisko, the organisation's secretary, said: "We understand that the toxicology report is due next week and until that time we cannot know the cause of this tragic incident."
West Midlands Police said it had not as yet had the dogs death formally reported to it. In the meantime, Mr Lauwers vowed that he and his wife would continue showing their dogs.
He said: "These dogs are like members of our family - they live in the house with us and a death like this is devastating. But we are not commercial breeders - these dogs are our passion and our hobby and we will continue to show them. We cannot let this put us off.
Claire Balding tweeted her shock at Jagger's poisoning, saying everyone at Crufts was "horrified" at his death.
Join our new commenting forum
Join thought-provoking conversations, follow other Independent readers and see their replies