David Cameron enjoys celebratory post-election meal at exclusive Mayfair private members club
'If you have to ask how much it costs, you can't afford to eat here,' review notes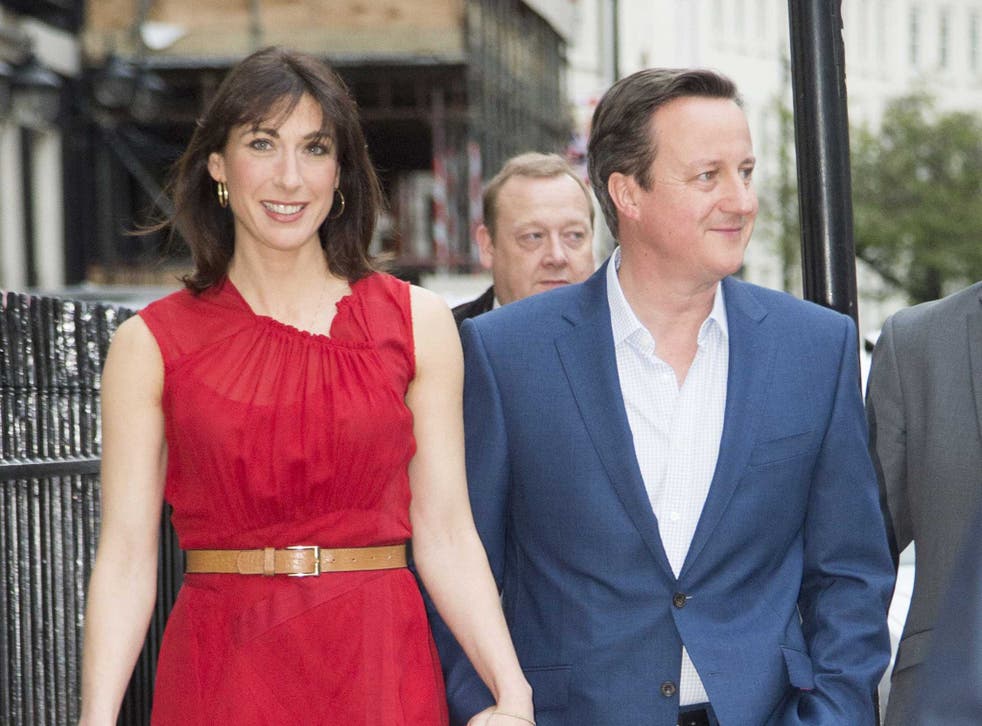 David and Samantha Cameron enjoyed a post-election celebratory meal last night at an exclusive private members club in Mayfair, London.
The Conservative leader and his wife arrived at Mark's Club, Charles Street, yesterday evening after Mr Cameron's party secured an unexpected – if incredibly slim – majority.
The club is highly rated by respected Zagat restaurant guide, which notes members reportedly claim "if you have to ask how much it costs, you can't afford to eat here".
The Prime Minister will have enjoyed the privacy offered by the club, which prohibits photography and "the use of mobile telephones on its premises, for any purpose."
However, Mr Cameron appeared to flout the club's dress code, which stipulates "Gentlemen are required to wear a suit and collared shirt as well as a tie at dinner", appearing in an open necked shirt.
Mark's, acquired by entrepreneur Richard Caring, is among London's most exclusive clubs and is described as offering members an environment "discreetly insulated from the hectic pace of the city outside."
The Mayfair townhouse also offers members "a quiet spot to enjoy a postprandial cigar".
The membership, presently at 2,500, is due to shrink come 1 July to just 1,500 under the new joint management of American Charles Price.
Mr Price, who plans to "gently update" the London establishment, claimed in a Vanity Fair interview in February: "You can't just have a name or money to get in; the main qualification is, you have to be interesting."
Owner Richard Caring intends to remodel Mark's to become "a haven of exclusivity, ultimate in quality in all areas" while retaining the club's "timeless tradition" that makes it "a very special place indeed."
Join our new commenting forum
Join thought-provoking conversations, follow other Independent readers and see their replies