David Cameron: Labour spending plans put economic recovery at risk
Labour believe the prospects of the deep cuts proposed by the Tories are politically toxic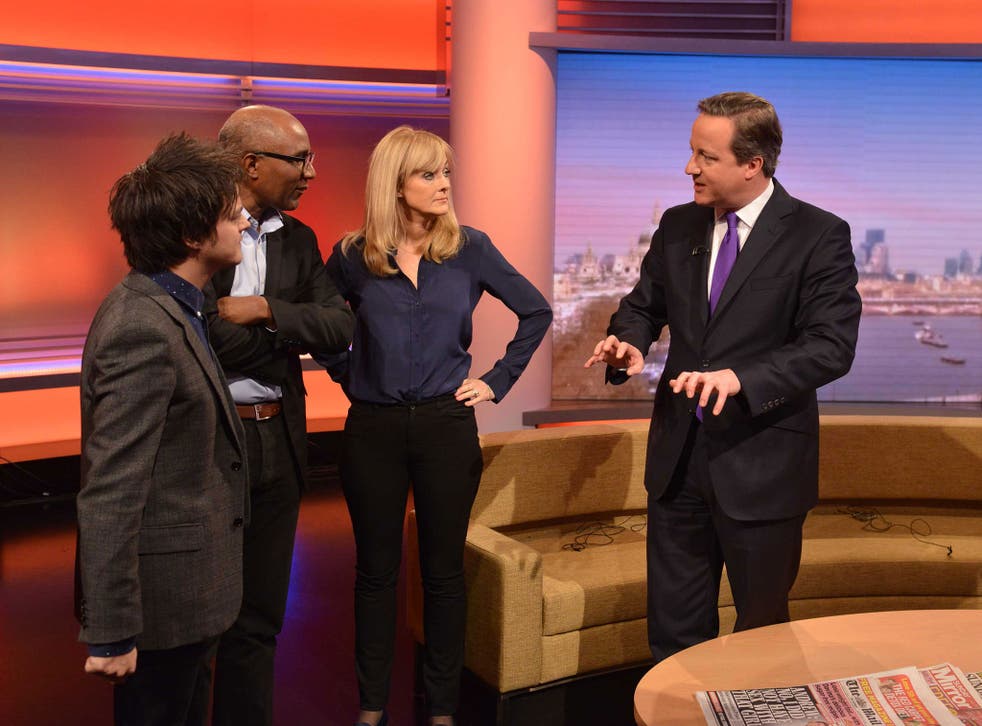 Labour has made unfunded spending commitments worth billions of pounds, the Tories will claim today, as the party attempts to cast more doubt over Ed Miliband's economic credibility.
At an event in London today, George Osborne will unveil Treasury policy costings of Labour spending commitments for the first year after the election.
He is expected to claim that the analysis shows that the scale of Labour pledges would mean a future Government would have to tax or borrow more to meet its election pledges. But Labour has already dismissed the Treasury figures as "misleading" because it claims they have been based on inaccurate assumptions provided to officials by Tory advisors.
Ed Balls, the Shadow Chancellor, has written to the Treasury Permanent Secretary, Sir Nicholas Macpherson, calling on him to reform the system so that civil servants cannot be used by governments for party political ends.
"Unfortunately, the current process where officials carry out costings based on assumptions provided by special advisers, is putting Treasury officials in an impossible position owing to Conservative advisers consistently providing blatantly false and politically motivated assumptions," he wrote.
Experts' predictions for the general election

Show all 10
But a Conservative spokesman said Labour threatened the country's economic security. "The evidence we will produce shows that Labour has not demonstrated the fiscal discipline or economic competence that earns an opposition the credibility to form a government.
"The chaos of unfunded spending promises, higher taxes and more borrowing offered by Labour is a risk to economic recovery. Competence or chaos. That is the choice for the British people at the election."
The Tories are determined to fight the election based on the economy and the phrase "long-term economic plan" now appears in almost every statement or press release coming out of Government.
Until recently, Labour was keen to shift the agenda away from this and on to areas where it is stronger – such as the NHS.
However, after the Autumn Statement when the Office for Budget Responsibility suggested that Conservative plans would reduce public spending as a share of GDP to its lowest level for 80 years, Labour strategists sensed an opportunity. They believe that the prospects of such deep cuts are politically toxic.
But interviewed on Sunday on the BBC's Andrew Marr Show, David Cameron rejected this. "It is not some ideological obsession, it is not because we are dessicated accountants. It's because I think it's right for our country," he said.
"People know if you don't do that, that is when you get real poverty. Look what happened in countries like Portugal and Greece that saw their debts and their deficits go out of control.
"We have four months in this year to save Britain's economic recovery. It is all at risk from a group of politicians who have learned nothing from the last five years and who would borrow, spend and tax all over again putting us right back to square one."
Join our new commenting forum
Join thought-provoking conversations, follow other Independent readers and see their replies