David Cameron says the Queen 'purred down the line' over Scottish vote
Video: The Prime Minister was overheard telling the former Mayor of New York about his conversation with Her Majesty after last Thursday's referendum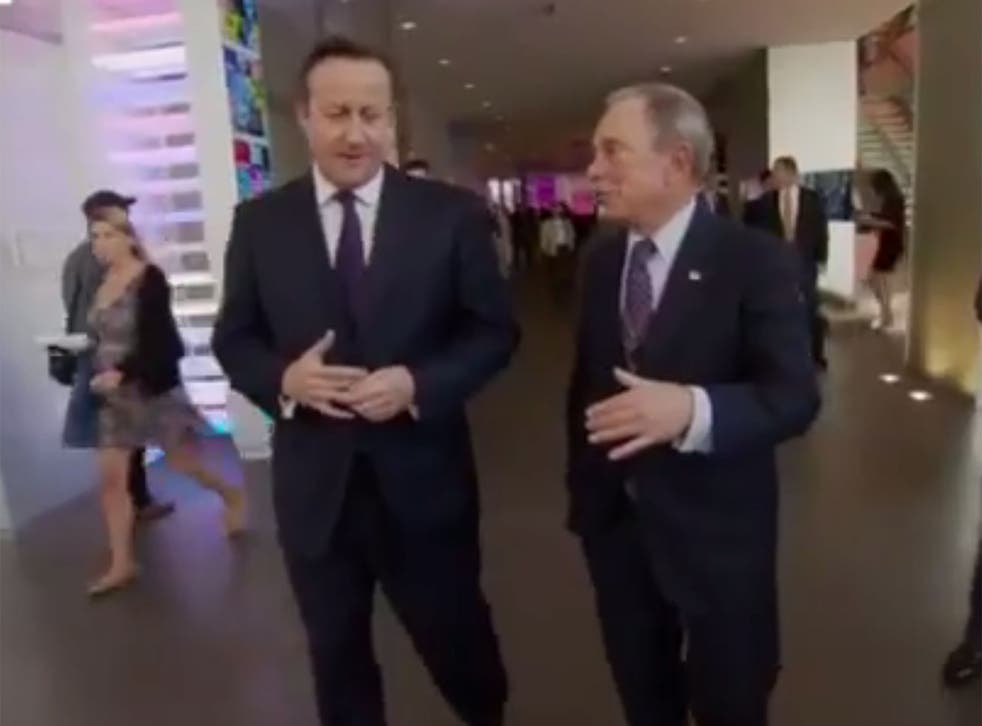 Bar Helen Mirren's Oscar-winning performance, the public has little knowledge about what goes on during the regular conversations between the Queen and her succession of Prime Ministers.
Yet David Cameron gave Her Majesty's subjects a rather bizarre insight into a recent conversation between the pair last week.
Speaking to the former Mayor of New York Michael Bloomberg, he described having to call the Queen last Friday morning to inform her that Scotland had decided to stay in the United Kingdom by voting "No" to independence.
Microphones picked up the Prime Minister saying: "The definition of relief is being the Prime Minister of the United Kingdom and ringing the Queen and saying 'It's alright, it's okay'. That was something.
"She purred down the line."
Bloomberg, who ran New York City between 2002 and 2013, tells Cameron: "But that's the press. You have to have a story."
Cameron responds, "I've said I want to find these polling companies and I want to sue them for my stomach ulcers because of what they put me through.
"It was very nervous moments."
The result of last Thursday's Scottish referendum saw voters decide to stay in the United Kingdom by 2,001,926 votes to 1,617,989 - roughly 55% to 45%.
Prior to the vote, Buckingham Palace had made the Queen's position clear on Scottish independence following calls from politicians for the monarch to intervene. The Palace said that Her Majesty was "above politics" and would not be drawn into the debate.
However, a few days before the referendum she was overheard telling a well-wisher that she hoped Scots would "think very carefully about the future" before voting.
Cameron's reference to the Queen "purring" on news of a "No" vote suggests that Her Majesty is pleased the Union remains in tact. For now.
Join our new commenting forum
Join thought-provoking conversations, follow other Independent readers and see their replies