Family discover of nest of deadly spiders in Aldi bananas
Warwickshire family said the experience had been like a 'bad dream'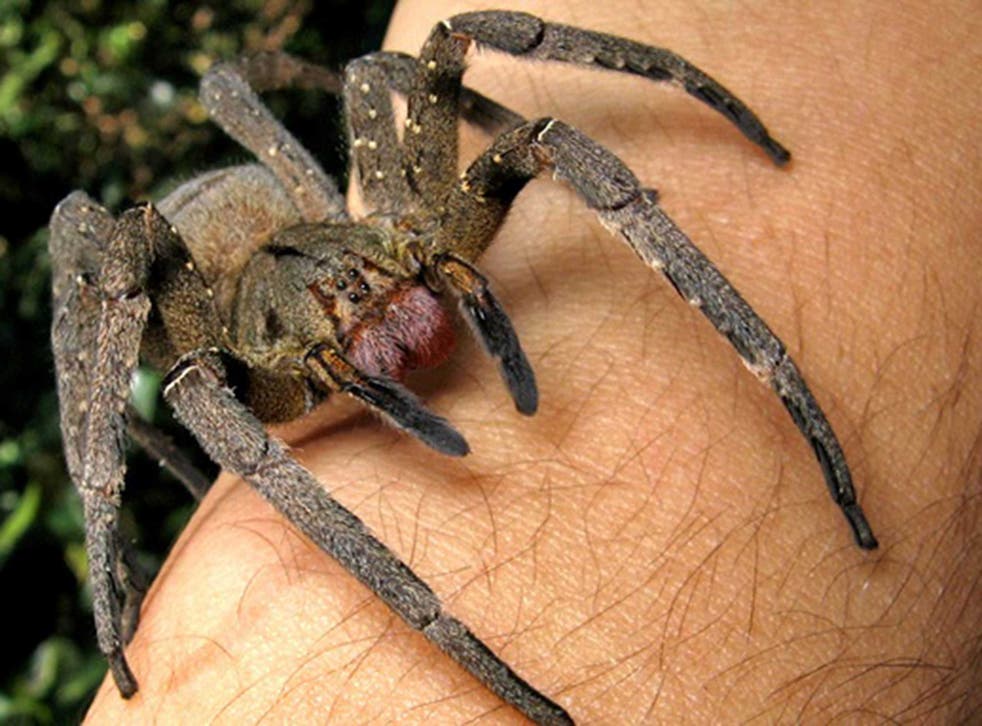 A family had a terrifying ordeal after thinking they had discovered the eggs of one of the world's deadliest spiders – in a bunch of Aldi bananas.
Keith and Laura Hobbs were forced to flee their home in Nuneaton, Warwickshire, with their four children after finding the nest of what they thought were Brazilian wandering spiders on Thursday.
"It's terrifying – it's like a bad dream," Mrs Hobbs told The Sun.
The spiders, which can grow up to six inches long, have a venomous bite and are among the deadliest spiders on the planet.
After Mrs Hobbs opened the bag of bananas, bought at the Hinckley Aldi store, she discovered the apparently suspicious-looking nest.
The family were evacuated from their home – which is now being fumigated as a precaution – and the Aldi store was temporarily shut after her husband rang the police and wildlife experts.
Warwickshire police confirmed that they had been called to a home in St Nicholas Park Drive, Nuneaton.
A spokesperson said the Hinckley Aldi store had been closed "in case a spider had got loose," but that after searching "No spiders were found at the store by officers."
"Following independent expert analysis, we can confirm that the eggs in question were totally harmless and not from the Brazilian Wandering Spider," a spokepserson told The Independent.
"The Hinckley store in question has now been reopened and customers should be reassured their safety remains our number one priority," they added.
Additional reporting by Press Association
Join our new commenting forum
Join thought-provoking conversations, follow other Independent readers and see their replies