Get Michael Home: Dalston reveller crowdfunds homeless man's ticket back to Jamaica 'where he says he will be happy'
£800 target was reached in a matter of hours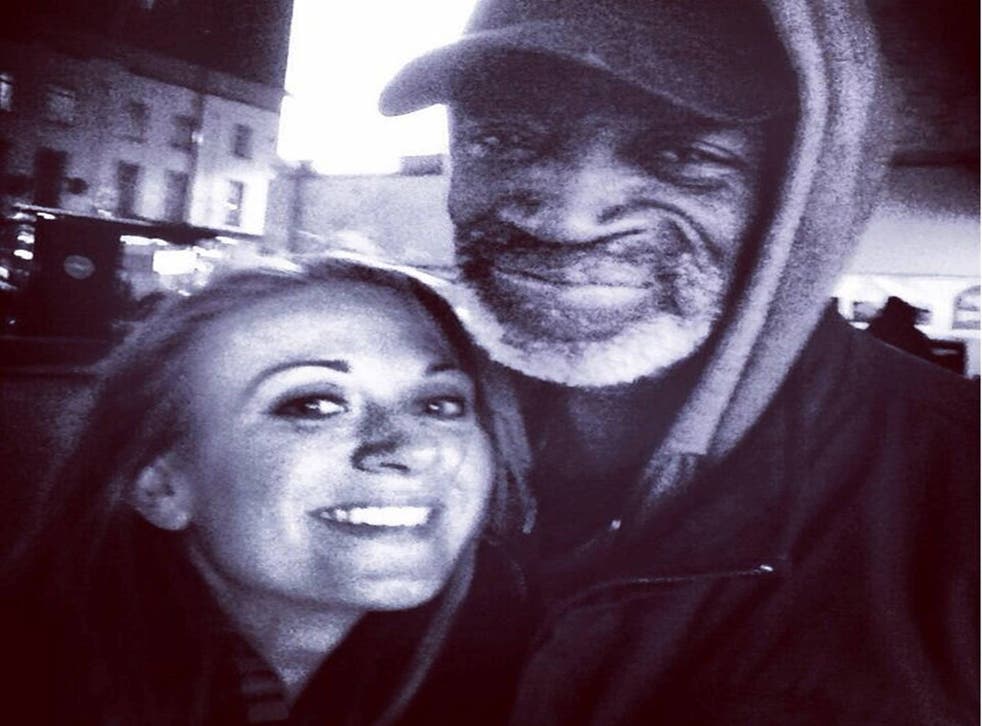 'Gym lover' turned philanthropist Jenny Baker has successfully raised enough money to help a homeless man return to his native Jamaica, after a chance meeting on a night out led her to start a 'Get Michael Home' campaign on Twitter.
"Last night I was out in Dalston and came across a very sweet homeless man," Baker wrote on crowdfunding site Go Fund Me.
"We got chatting (as you do) and I offered to give him some money etc...Anyway, he didn't want money or booze he just said he loved a ginger beer, so I went and got him a ginger beer and a sandwich.
"He told me that he is 64 and came over to England with his mum for a better life. Unfortunately his mother passed away and he found himself homeless with no funds.
"He told me that all he wants more than anything in the world is to go back to Jamaica where he says he will be fine and happy again. I have promised this man that this time next year he will be back in Jamaica and that I will make it my personal mission to make it happen. Anyway, let's #getmichaelhome spread the love, thank you xxx."
The mission statement came on Sunday, and just 24 hours later Baker has smashed her goal of £800 for the ticket, with the total at the time of writing breaking £3,000.
Baker said she was 'touched' by the flood of donations, and will now set about letting Michael know of the opportunity for him to head home.
"Massive love to everyone for all ur donations, retweets and lovely messages," she wrote on Twitter. "Off to try & find Michael tonight to share the news.Wish me luck!xx"
There have been some remarkable successes with Twitter campaigns in recent months, including the #FindMike hashtag which saw a formerly suicidal user reunited with the man who stopped him from ending his life.
Join our new commenting forum
Join thought-provoking conversations, follow other Independent readers and see their replies