Graham Norton fails to turn up for Radio 2 show — leaving producers scrambling for cover
Norton was spotted out with Nigella Lawson the night before, but other presenters had to fill in on radio show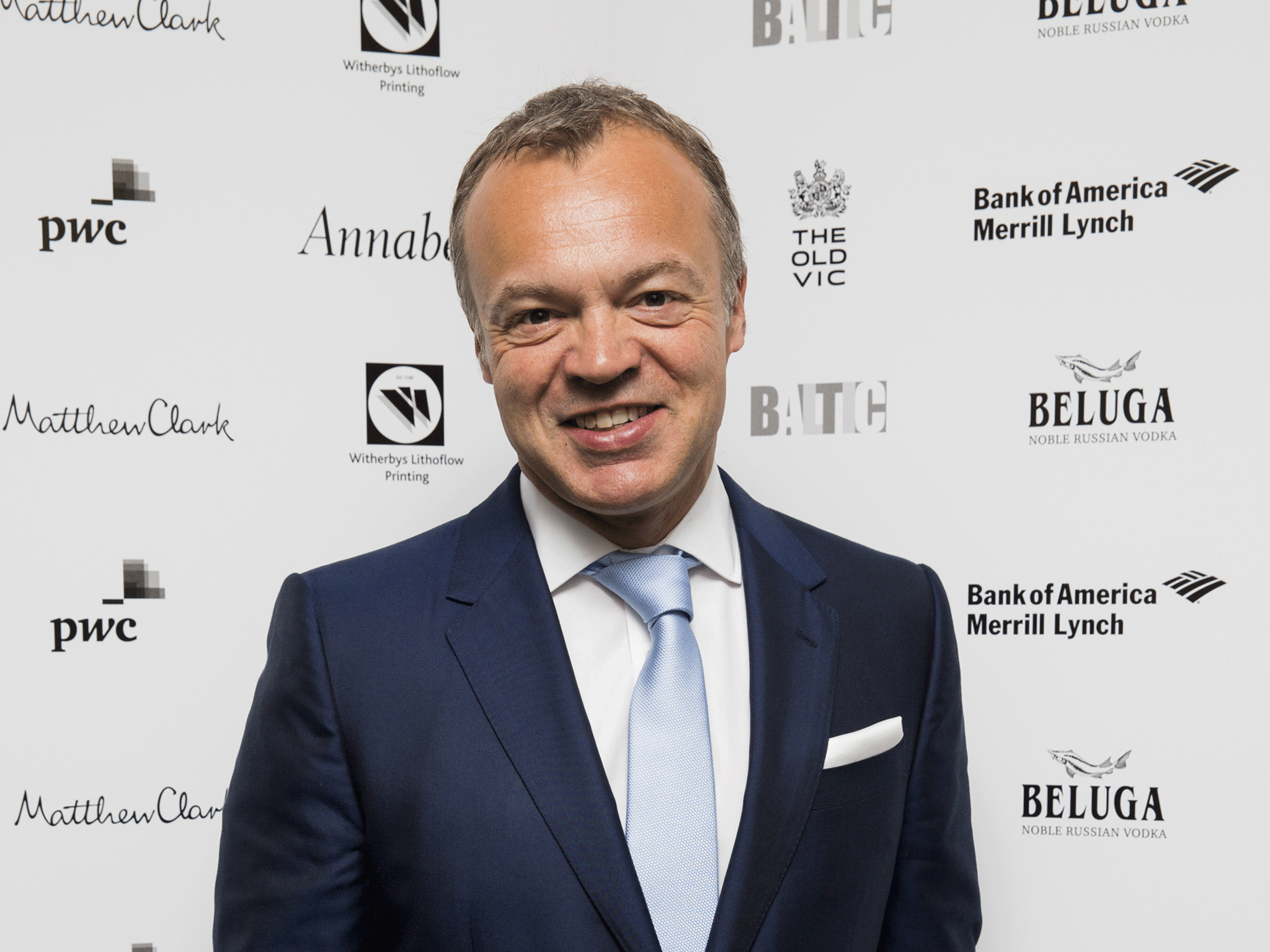 BBC Radio 2 was left scrambling for a replacement for Graham Norton when failed to turn up for his radio show on Saturday morning, after a night out with Nigella Lawson the evening before.
Co-presenter Maria McErlane — who usually hosts a 20 minute problem slot on the show — took over.
"Fear not, Graham isn't taking hormones," she said. "It's Maria McErlane, his old mucker. I'm standing in because I fear he has been delayed slightly. But fear not he will be here."
Listeners were told two hours into the show that Norton was ill and would be unable to present the show at all. The 51 year old had been unwell overnight, a BBC spokesperson said.
He had been spotted at a party in London the night before, with Nigella Lawson, a close friend.
Tony Blackburn also had to leap in and cover for Norton while producers tried to locate him.
McErlane had urged listeners to go to the radios and try to speak to Norton. "Can you all just go to your radios and say: 'Wake up Graham, it's Saturday. Maria is in your chair.' That will get him up," she said.
Join our new commenting forum
Join thought-provoking conversations, follow other Independent readers and see their replies