10 same sex couples in Brighton make history by converting civil partnerships into marriages
Change to UK Marriage Act comes into effect today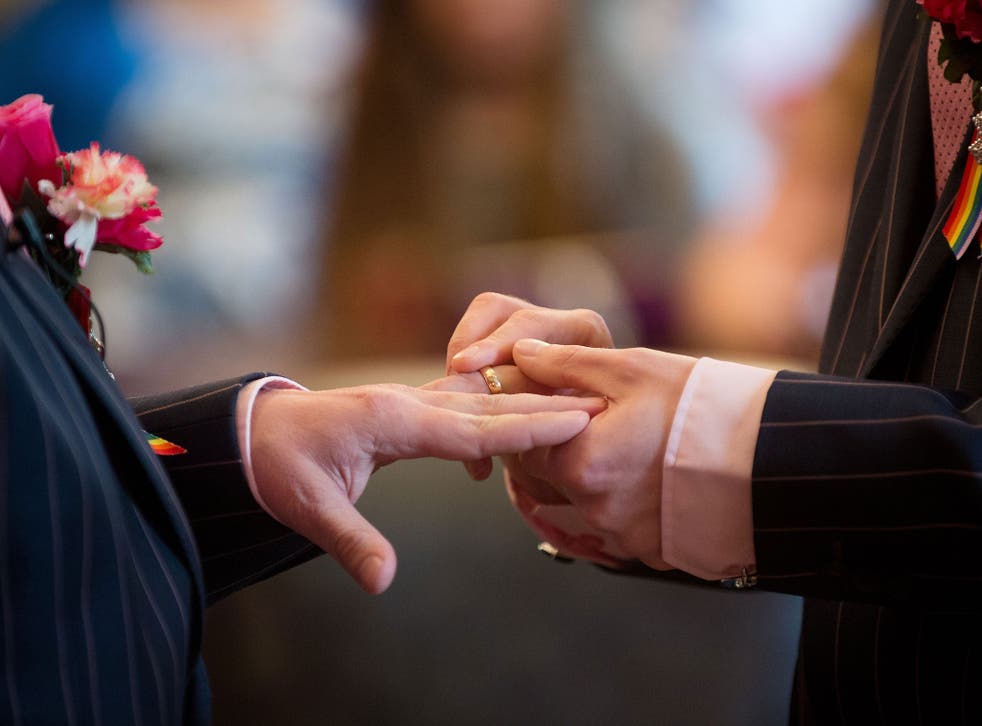 Ten same-sex couples made history today when they become the first people in Britain to convert their civil partnerships into marriages.
At 10am this morning the couples were taken through the administrative process simultaneously in separate offices at Brighton Town Hall – and will be given commemorative certificates to mark the part they played in the historic day.
Parliament made it possible for people to convert civil partnerships to marriages when MPs voted through an amendment to the Marriage Act. Between the act coming into effect on 29 March and today there was no legal way for couples in civil partnerships to marry.
The Deputy Prime Minister, Nick Clegg, said he was "proud" of the change and hailed it as a further sign of progress for LGBT (lesbian, gay, bisexual and transgender) equality in Britain.
Mr Clegg said: "Today is another celebration for LGBT rights in this country, but as ever it's a reminder that there are people across the world living under much less fortunate conditions, facing discrimination and persecution on a daily basis.
"So as we raise a glass to those making their vows, we send a message of solidarity to LGBT people everywhere."
Linda Holm, superintendent registrar, said 150 couples have already booked to convert their civil partnerships into marriages.
In pictures: UK's first gay weddings

Show all 16
She said: "It has been an absolute privilege to lead the registrar team through this year of historic changes in the law and to achieve greater equality for same sex couples."
Join our new commenting forum
Join thought-provoking conversations, follow other Independent readers and see their replies