200,000 children from poorest households hit by benefit cap, figures reveal
The policy, described as 'chilling' by anti-poverty campaigners, mainly affects households with children aged under five, statistics show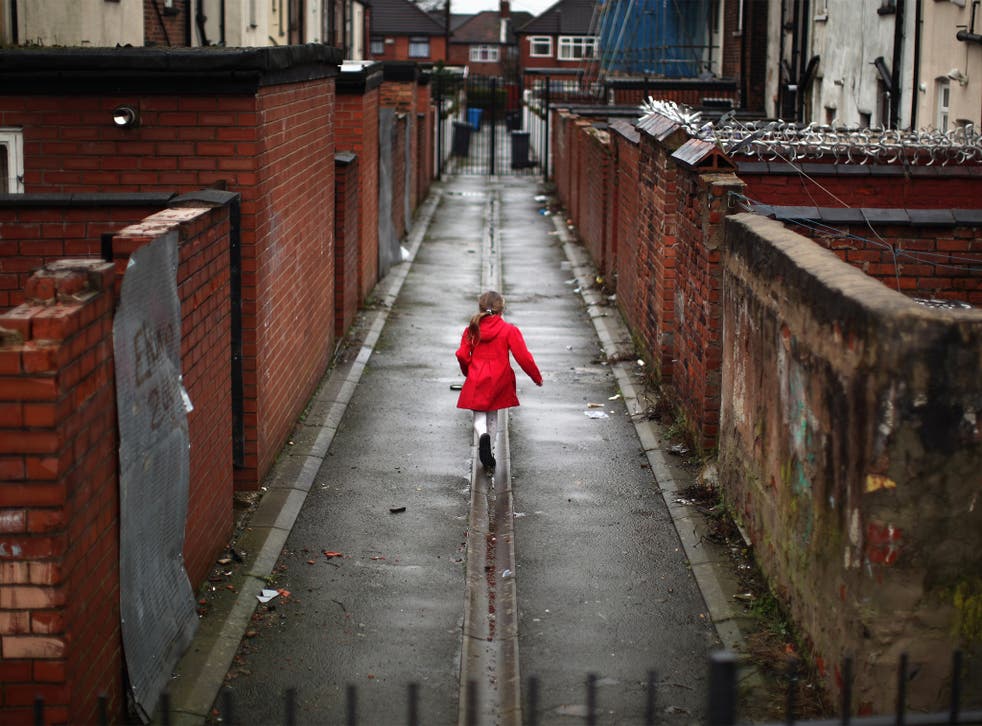 Nearly 200,000 children from the lowest income families have seen their parents' income fall as a result of the Government's new lower benefits cap, statistics have revealed.
Figures released by the Department for Work and Pensions have been described by charities as "deeply worrying" after showing that 93 per cent of households hit by the cap had children living in them.
More than half the families hit by the cap, which limits the amount of benefits payable to unemployed households, will see a reduction of more than £50 a week, while around 13 per cent will lose between £100 and £150 a week.
The cap was lowered from £26,000 nationally to £23,000 in London and £20,000 elsewhere in the UK in November 2016 as part of a Government drive to reduce the deficit but critics claim it unfairly targets some of the poorest and most vulnerable households in society.
Nearly three-quarters of those hit by the cap are single-parent households, and three-quarters of these had a child aged under five. Almost one in six single parents who saw their benefits capped had a child aged under one.
More than 130,000 households had their benefits capped between April 2013 and February 2017, with the implementation of a new, lower cap last November seeing a sharp increase in the past six months.
The most ridiculous reasons people had their benefits sanctioned

Show all 16
Matthew Reed, chief executive of The Children's Society, said: "It is deeply worrying to see that hundreds of thousands of children have been hit by the new benefit cap, cutting the money needed to keep a roof over their heads.
"Our concern is that this will only worsen child poverty, which is already set to balloon to 5 million by the end of the decade. While we think it's right that work pays, it is children who are bearing the brunt of the cap."
A statement from the DWP said: "Since the benefit cap was introduced, around 29,000 households who previously had their benefits capped have moved into work – an increase of 3,000 in the last quarter. Anyone eligible for working tax credits, carer's allowance, and most disability benefits are exempt from the cap."
The Government has claimed the cap is designed to encourage people to find work and ensure that workless households cannot earn more than those in employment, but analysis of the figures reveals the majority of those hit by the cap are either unable to work on health grounds or are not required to work because they have young children.
Only 16 per cent of those capped were in receipt of Jobseekers' Allowance, meaning that they were actively seeking work. One in six were claiming Employment Support Allowance, awarded to those assessed as unfit for work.
The overwhelming majority at four in five households were exempt from seeking work because they had a child aged under five.
Former Chancellor George Osborne lowered the cap in 2016, saying: "It is not fair that people out of work can earn more than people in work."
The policy has been described as "cruel" by charities including the Child Poverty Action Group.
Alison Garnham, chief executive of the CPAG, said: "As a matter of our basic decency, it's cruel to deny children what the Government knows is the financial support needed for the basic essentials in life, such as food and clothes."
Join our new commenting forum
Join thought-provoking conversations, follow other Independent readers and see their replies