2014 in pictures: The 100 best images that shaped our vision of Britain this year
It has certainly been an eventful 12 months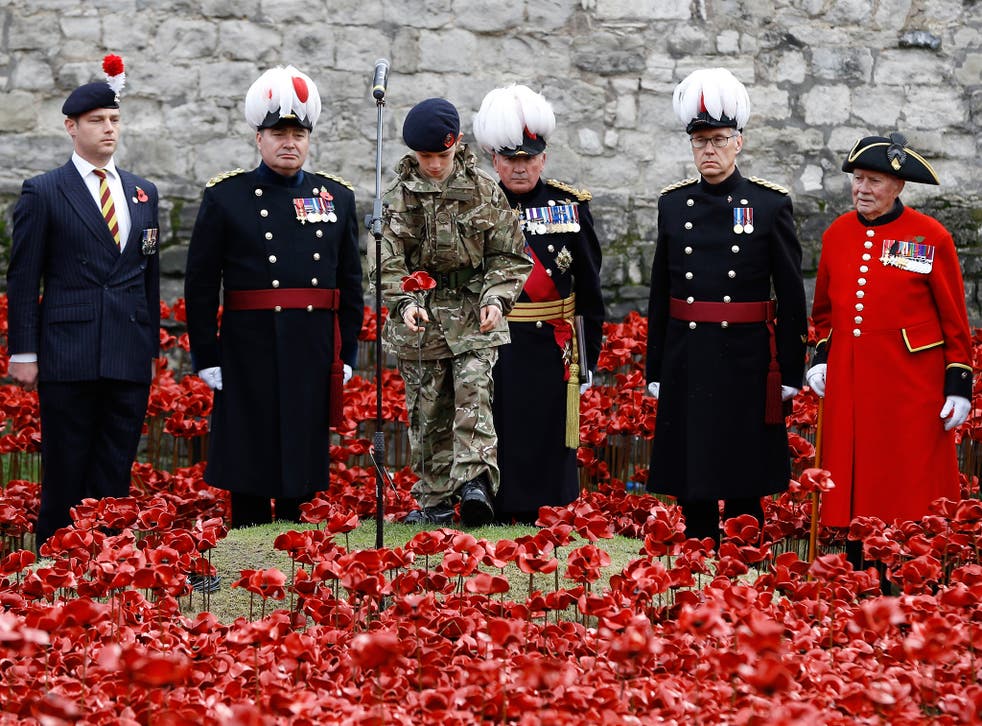 A sea of red poppies at the Tower of London, missing posters adorned with bright yellow ribbons, a swan gliding past a line of submerged vehicles: these are the images of 2014 that Britain will remember.
The fact that the creators of the Blood Swept Lands and Seas of Red installation have been named in the New Year Honours list is a testament to the power of images to shape how the country views itself.
Millions went to London to visit the display – and many more will remember it for the vivid depiction of remembrance it provided.
Pictures of the year: UK News 2014

Show all 100
The year started with a similarly visual news event provided not by artists, but by nature: few could forget the images of devastation that emerged in the wake of January's widespread flooding.
In February, Prince Charles performed a traditional sword dance during a Saudi Arabian culture festival, while a giant hedgehog captured the imaginations of Britain's children.
The Budget was announced in March – accompanied by images of a serious George Osborne visiting businesses across the nation – and David Cameron launched an historic poppy campaign by the Royal British Legion in April.
May saw a vigil to Stephen Sutton held at Lichfield Cathedral, and in June the actress and UN special envoy Angelina Jolie created a special moment of her own when she embraced Neema Namadamu at a London summit.
In July the Tour de France began by passing with great procession through England, and August was marked with the Japanese artist Ryoji Ikeda's 'Spectra' light installation in London.
A giant hippo floated down the Thames in September, while in October the British-American researcher John O'Keefe was awarded the Nobel Prize for Medicine.
In November, a cadet planted the final poppy at the Tower during a remembrance day ceremony 100 years after the start of the First World War – and December was treated to Bob Geldof, posing in Asda, promoting the launch of Band Aid 30.
Join our new commenting forum
Join thought-provoking conversations, follow other Independent readers and see their replies