21 British landmarks for the 21st century revealed
The Eden Project in Cornwall was voted the leading UK landmark in a joint project by The Independent and British Airways' inflight magazine, High Life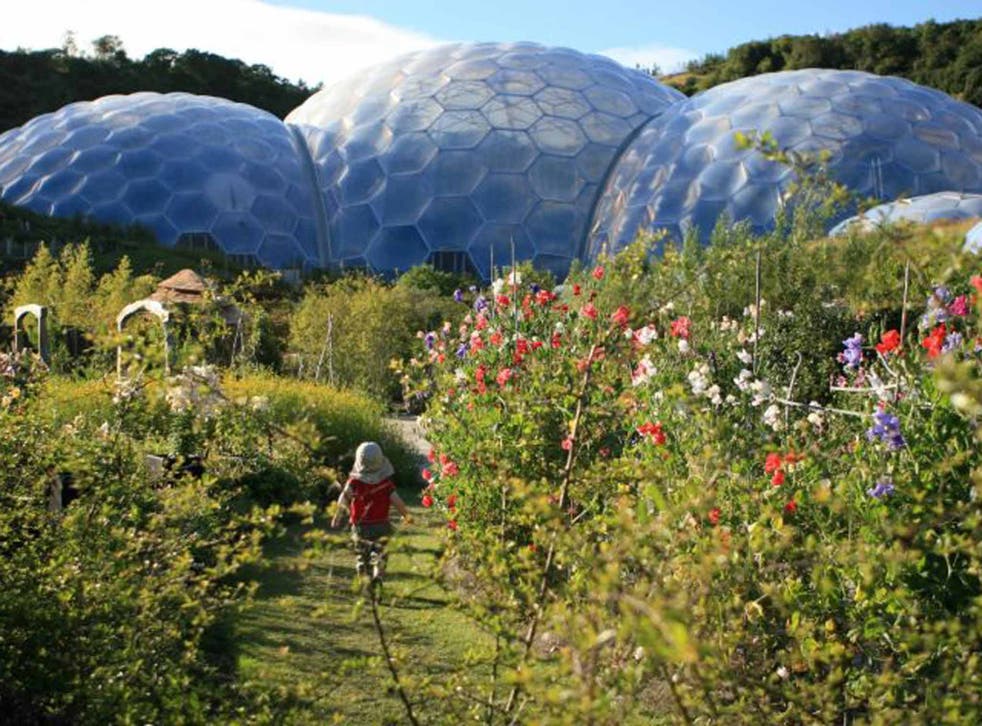 A global garden created from an industrial wasteland, a vast piece of public art, and a cathedral risen from wartime ashes - these have been judged the landmarks that best define 21st-century Britain.
The Eden Project in Cornwall was voted the leading UK landmark in a joint project by The Independent and British Airways' inflight magazine, High Life.
The Cornish attraction narrowly beat Sir Antony Gormley's celebrated sculpture, the Angel of the North.
In third place, Coventry Cathedral was selected ahead of St Paul's in London, as well as tourist icons such as the London Eye and Edinburgh Castle.
The Eden Project opened in 2001, transforming an exhausted China clay pit into a setting for contrasting ecosystems. The co-founder, Sir Tim Smit, said: "To say Eden is the landmark that most defines 21st-century Britain is fantastically humbling. There is a rich palette to choose from and Britain, as probably the creative capital of the world, has set a high bar."
The Angel of the North, outside Gateshead, was unveiled in 1998. The 200-ton steel figure, whose wings extend almost as wide as a Boeing 747, has become familiar punctuation on the main east-coast road and rail routes between the English and Scottish capitals.
Coventry Cathedral opened in 1962, with the ruins of its predecessor, heavily bombed in 1940, preserved as a garden of remembrance. One of the judges, the architect Will Alsop, called it "A marvellous example of integration between art and architecture".
John Witcombe, Dean of Coventry, said: "In the UK we don't always appreciate the importance of contemporary buildings as our built 'heritage' and so to be recognised as a landmark for the 21st century is wonderful and recognises the role that we play in Coventry and the wider UK, as well as our role as a place of reconciliation."
London and north-west England took the lion's share of the remaining places. Landmarks recognised in the capital include the London Eye and Tate Modern. While no City of London skyscrapers makes the list, Blackpool Tower and the Lovell Telescope at Jodrell Bank are among the high-achievers.
Edinburgh Castle is the sole Scottish representative.
Controversially, the judges did not short-list the English icons of Stonehenge and York Minster. And despite a significant public vote for Highclere Castle in Hampshire, the location for ITV's Downton Abbey received no support from the judges.
Join our new commenting forum
Join thought-provoking conversations, follow other Independent readers and see their replies