60 things you never knew about the Queen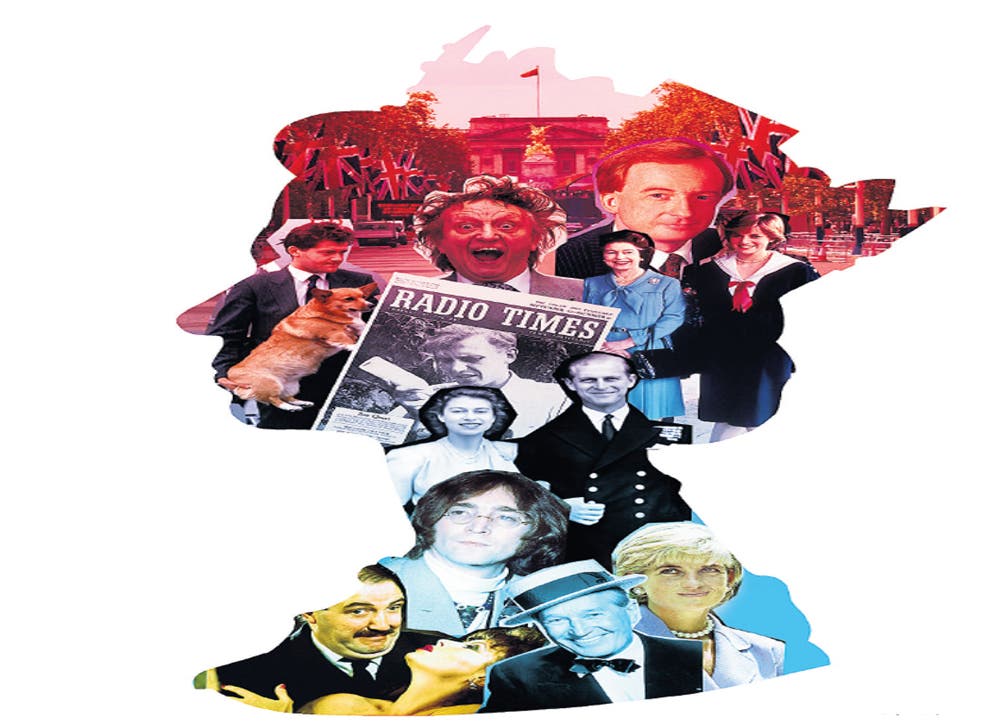 To historians, she is one of the most remarkable monarchs to have ruled this sceptr'd isle. To the ordinary people of Britain, she is the nation's favourite grandma. To your humble court correspondent, she is simply "Ma'am", a word I cannot now utter without an involuntary bow of the head.
I have covered the triumphs and tribulations of "The Firm" down several decades, and a certain closeness – dare I call it friendship? – has developed between the Queen and Prince Philip and their most loyal subject in the press corps.
Who exactly is the graceful lady who has reigned over us for 60 magnificent years? With all due modesty, few who can answer with more authority than me, Talbot Church – "the man the Royals trust", as the newspapers insist on calling me.
1 The first words the infant Elizabeth would have heard were "Is it a boy or a girl?", said by her father, the future George VI.
2 For constitutional reasons, the Archbishop of Canterbury and the Cabinet Secretary were present in an adjoining room.
3 The future Queen's nickname was Lizbet or Lil.
4 "Even at the age of one, she had what I call 'royal manners'," one of her first nannies, Nanny Wilkins, once revealed.
5 Her favourite subjects, according to one governess, were drawing and animal stories.
6 There was never any question of the young Lizbet and Baba (as Princess Margaret was known) not being brought up as if they were part of a normal family. Most evenings they would be brought down from the nursery to play with their mother for a few minutes before they went to bed.
7 Lizbet was given her first pony, Snowball, when she was four.
8 Always interested in animals, Lizbet shot her first stag when she was 12 and was described by one of the ghillies as "a fine wee shot for a bairn".
9 She once said that, if she hadn't been born royal, she would have liked to be a vet or a ballerina.
10 There is a higher-than-average incidence of cousins marrying one another within the royal family.
11 Her favourite book when a child was the famous pony story Moorland Mousie.
12 At the age of 13, she announced that she was no longer Lizbet and would answer only to her full name.
13 A leading monarchologist has commented that her crucial early relationship was with her sister Margaret. "Baba was charming but flighty. To look after her, Lizbet had to be the dull, reliable one. That lesson has served her well in later life."
14 It is untrue that the marriage to Prince Philip was one of duty. From the moment they met, the royal couple were fond of one another.
15 Although her new husband belonged to the House of Schleswig-Holstein-Sonderburg-Glücksburg, the Queen has never learned German.
16 The roly-poly BBC commentator Richard Dimbleby was persuaded to go on a diet to avoid "filling the screen" when presenting the coronation in 1953.
17 The Queen's favourite magazines during the 1950s were Horse and Hound, Vogue and the Radio Times.
18 A Labour minister under Harold Wilson claimed that the Queen had "not exactly been over-educated". In fact, she understood French, spelt impeccably and had a good working knowledge of Geography.
19 During her twenties, the Queen revealed herself to be a surprisingly good mimic, a talent she has kept to this day. Her favourite "acts" are Rolf Harris, René from 'Allo 'Allo and Tony Benn.
20 The Queen has always seen the Royal Variety Show as something of a chore. One of her worst memories was seeing the Everly Brothers singing "Cathy's Clown" in 1960. "They sound like two cats being strangled," she told a lady-in-waiting.
21 Her favourite country to visit has always been Australia.
22 The Australians, her most loyal subjects, return the compliment. In a recent poll of significant world figures, she was rated between Kylie Minogue and Shane Warne.
23 Watching Beyond the Fringe in 1962, the Queen declared that her favourite comedian was "the one with the silly face", believed to be Jonathan Miller.
24 Her Majesty has never particularly liked corgis, preferring whippets and lurchers.
25 A palace re-branding group decided in the late 1960s that stumpy little dogs with appealing eyes presented the right image.
26 Her favourite Sixties singers were Petula Clark, Sammy Davis Jnr and Matt "Born Free" Munro.
27 Palace insiders recall that she was "delighted and relieved" when John Lennon returned his OBE in 1969.
28 She had taken a particular dislike to the Beatle, regarding him as "vulgar" after they had met following a Royal Variety Show.
29 To this day, she feels guilty about moving her horses from the wheelchair-bound trainer Dick Hern.
30 Prince Philip's remark in 1970 about his daughter Anne – "If it doesn't fart or eat hay, she isn't interested" – raised his public profile.
31 At the Queen's suggestion, a "gaffes unit" was established at the Palace to produce headline-grabbing impromptu remarks for the Prince.
32 Among comics who have cut their teeth at the gaffes unit down the years are Michael Bentine, Jim "Nick Nick" Davidson and Jeremy Clarkson.
33 One of her greatest professional disappointments was not appearing on the TV show It's a Royal Knockout.
34 A palace insider has revealed that, of her children, only Anne has turned out as expected.
35 Prince Charles, according to the Queen, always wanted to be cleverer than he in fact is.
36 Prince Andrew would have been a perfectly good regional manager for a carpets firm, and much happier.
37 Prince Edward, she thinks, is sweet, gentle, hopeless – not unlike dear old Edward VIII.
38 Her greatest regret as a mother was allowing the Duke of Edinburgh to bully Edward into joining the marines.
39 Her favourite county is Norfolk whose residents – good, simple, loyal folk – she compares to Australians.
40 Apart from John Lennon, her least favourite singer of all time was the simpering French crooner Maurice Chevalier.
41 It was not Chevalier's dubious war record which irritated Her Majesty so much as his singing "You Must Have Been a Beautiful Baby" to the Queen Mother at a Royal Variety Show.
42 Her favourite magazines in the 1980s were Country Life, Harpers & Queen and the Radio Times.
43 Her favourite author is not, as widely reported, Dick Francis but that saucy chronicler of the country set Jilly Cooper.
44 She once mistook Michael Foot for the veteran comedian Ken Dodd.
45 The Labour leader later remarked on the Queen's "surprisingly mirthful manner".
46 Her preferred cake is the Australian favourite the Lamington – sponge squares dipped in chocolate and rolled in desiccated coconut.
47 Her relationship with Diana Spencer got off to a bad start when the future princess cried after one of the corgis caught a mole.
48 "If there's one thing Her Majesty can't stand, it's a blubber," an equerry told me. On subsequent visits by her daughter-in-law, the Queen would jovially suggest a mole hunt.
49 If anything, she has actually become more humorous as she has grown older. She teased royal newcomer Sophie Wessex by describing for her "the perfect royal".
50 A member of "The Firm" should have the warmth of Fergie, the steadfastness of Mark "Foggy" Phillips and the poise of Princess Michael of Kent, the Queen jested in private.
51 Playing her part in the campaign for diversity, Her Majesty has employed a large number of gay staff at Buckingham Palace.
52 When Andrew Roberts was tutoring Kate Middleton in the history of the monarchy last year, the Queen once mistook him for a butler. The pint-sized historian took the mistake in good part.
53 She is uncharacteristically forthright in her view of the self-made toff Julian Fellowes, describing him – off the record – as "a ghastly little crawler".
54 In 1984, she started using a small cottage on the Sandringham estate as a place where she could "play ordinary".
55 Sometimes she will spend an entire day at the cottage, tidying up, watching The Jeremy Kyle Show and organising an "ordinary" dinner-party for close friends.
56 She has attended Prince Charles's social issues think-tank only once. Her favourite panellists were Alan Titchmarsh and Stephen Fry.
57 For some time now, Prince Philip has suffered from a compulsion to insult people, even heads of state, whom he meets.
58 The Queen has insisted that this condition, known by doctors as Royal Tourette's Syndrome, should be ignored.
59 Her favourite magazines are The Lady, Thoroughbred Owner and Breeder, and the Radio Times.
60 She is dismissive of the new "crop" of court commentators and has a particular dislike of Huw Edwards and Nicholas Witchell. The only royal writers she regards as decent and trustworthy are the former East End boy Hugo Vickers and your humble correspondent.
Join our new commenting forum
Join thought-provoking conversations, follow other Independent readers and see their replies