600,000 NHS workers threaten strike after 'insult' of no pay rise
Jeremy Hunt accused of using 'underhand tactic'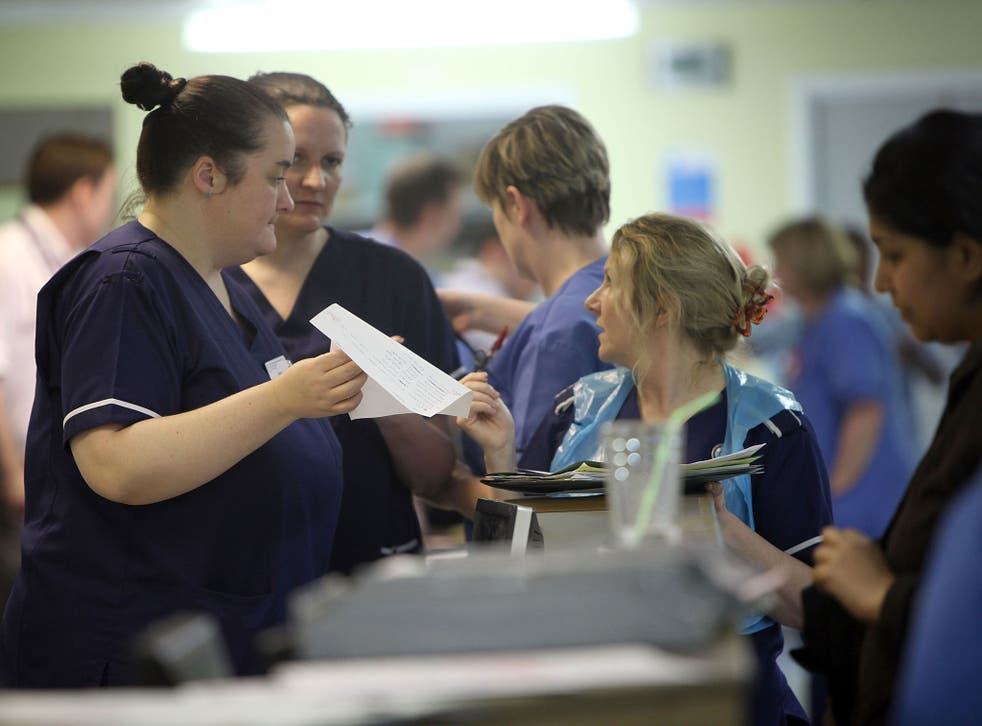 NHS workers are considering strike action after the Government announced that 600,000 NHS workers would be denied a below-inflation one per cent pay rise.
Unions accused David Cameron of a "direct attack" on public sector workers and said that the Health Secretary Jeremy Hunt had used "underhand tactics" to try and cloak the pay freeze.
Some NHS staff will get the one per cent pay rise, the Government announced yesterday in an annual review of public sector pay but more than half - including 70 per cent of nurses - who are already on a scheme called the "progression pay increase" will not get the salary boost.
Staff receive the annual increment as they gain more skills. The Department of Health said it represented a two per cent increase per year and claimed their policy would make NHS pay fairer.
But the Unite union accused Mr Hunt of using a "despicable... underhand tactic" by claiming that progression pay was the same as annual public sector pay increases. The union is consulting its 100,000 health service members on possible industrial action. The GMB union is also consulting to "decide the next steps" in the dispute.
Rehana Azam, GMB national officer, said that staff would take the blocking of the one per cent pay rise as a "personal insult," but David Cameron said that staff needed to look at the "big picture".
Mr Cameron said: "It is right to make difficult decisions about public sector pay. It is good that it is increasing and not frozen. But it is right to take these difficult decisions because it means that we can keep more people employed, more people in work, we can make sure we spend money on vital treatments, on hospitals, on delivering services which is what patients so badly want."
The Department of Health's claim that incremental progression represented a 2 per cent increase in salary costs each year was challenged by the independent NHS Pay Review Body, which said its net cost was in fact 0.6 per cent and may well be lower this year as more staff reach the top of their pay band.
The Royal College of Midwives (RCM), said that the Government's decision amounted to "a pay cut, pure and simple".
"Midwives are angry about this," said Jon Skewes, the RCM's director for policy, employment relations and communication. "It is yet another body-blow to NHS staff facing rising pressures and working ever harder without any reward. Midwives have been struggling to cope with years of rising prices and stagnant wages."
Unison said that even a one per cent increase would have been "nowhere near enough" to match the cost of living increases for NHS staff, who they said were on average 10 per cent worse off than when the Coalition came to power. More than a third of non-medical NHS staff are paid less than £21,000 and the bottom two pay bands are below the Living Wage.
Unison's head of health, Christina McAnea, said: "This Coalition Government has taken a scalpel to the Pay Body's report and won't escape the anger of NHS staff.
"It's a disgrace that 70 per cent of nurses and midwives will not even get a pay rise this year – what sort of message does this give to the value this Government places on dedicated NHS staff ?"
Join our new commenting forum
Join thought-provoking conversations, follow other Independent readers and see their replies