68 'illegal immigrants' found locked in lorries
Four Polish lorry drivers have been arrested after the discovery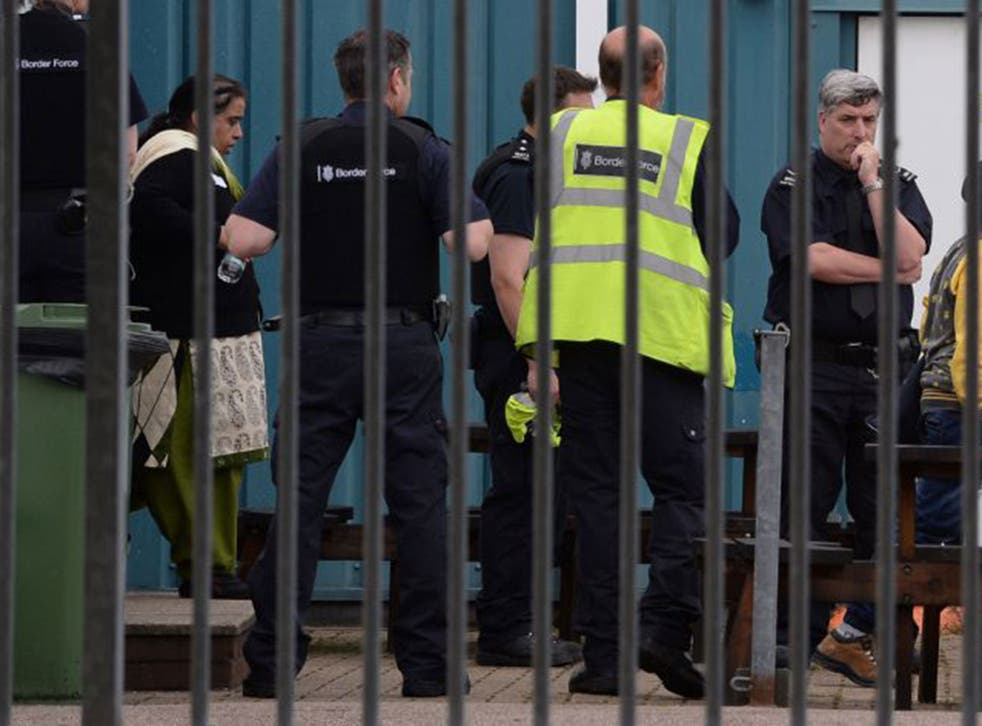 Sixty eight suspected illegal immigrants, including two pregnant women and 15 children, have been found locked inside four lorries after a routine port search.
Four Polish lorry drivers were arrested on suspicion of facilitating illegal immigration after the discovery at Harwich International Port in Essex at about 10pm on Thursday.
On board were 35 Afghan nationals, 22 Chinese nationals, 10 people from Vietnam and one Russian. Seven of them – including the two pregnant women – were taken to Colchester General Hospital to be checked. All 68 are now in the custody of the Border Force.
A spokesman for the Essex port said the vehicles had arrived on a Stena Line ferry from Holland.
A spokeswoman for Stena Line said that the ship left the Hook of Holland at 2.15pm and arrived in Harwich at 7.45pm on Thursday – a five and a half-hour journey
The British Red Cross said staff and volunteers were responding to the immediate needs of the people found on the lorries. A spokesman for the UN High Commissioner for Refugees (UNHCR) said the priority was to find out who the people are, their needs, and whether they are entitled to any protection.
He continued: "The situation we have here is consistent with what we have seen elsewhere. It shows the desperation and vulnerability of those who might have been seeking protection across the UK.
"It also shows the dangerous and unscrupulous methods used by traffickers and smugglers."
Press Association