92-year-old man rescued by police after riding mobility scooter on 70mph dual carriageway
A passing motorist spotted the 'very confused' pensioner on the road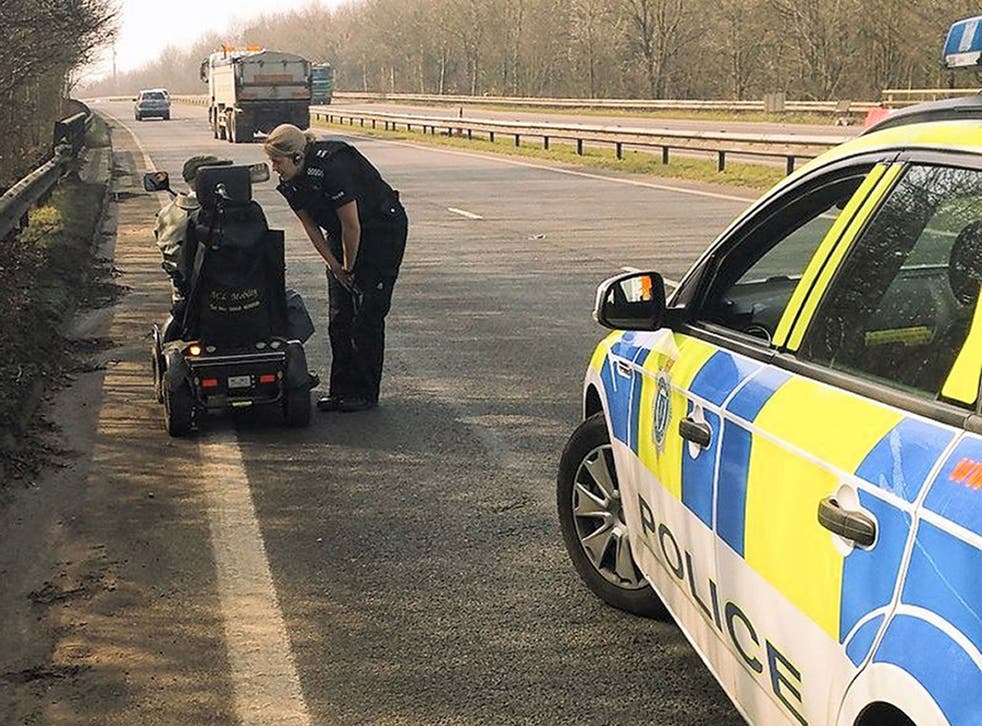 A 92-year-old man has been rescued from a dual carriage way by police after he was spotted riding a mobility scooter along the busy 70mph road.
The "very confused" pensioner found himself on the A2011 near Crawley, West Sussex, after taking a wrong turn on Friday, said Sussex police.
A passing motorist who spotted the elderly man pulled over to help him and called police after becoming concerned for his safety.
Officers caught up with the man and took him back to his home where is is now recovering from the incident.
PC Katie Breeds said: "A passing motorist stopped us around 12:45pm on Friday 11 March and told us about the man as he was very concerned for is safety.
"It's a bust 70mph dual carriageway and we are grateful to him for stopping.
"We caught up with the man heading away from the M23 in the A2011 Crawley Avenue.
"He was very confused and really didn't know where he was. We sat him in the back of our police car and waited for a colleague in a van to collect the mobility scooter and then we delivered scooter and driver back home to his warden-assisted accommodation in Crawley."
Join our new commenting forum
Join thought-provoking conversations, follow other Independent readers and see their replies