Abortion pills flown into Northern Ireland by drone in abortion ban protest
Westminster has been urged to overturn the Northern Irish abortion ban as it has been found to breach international human rights law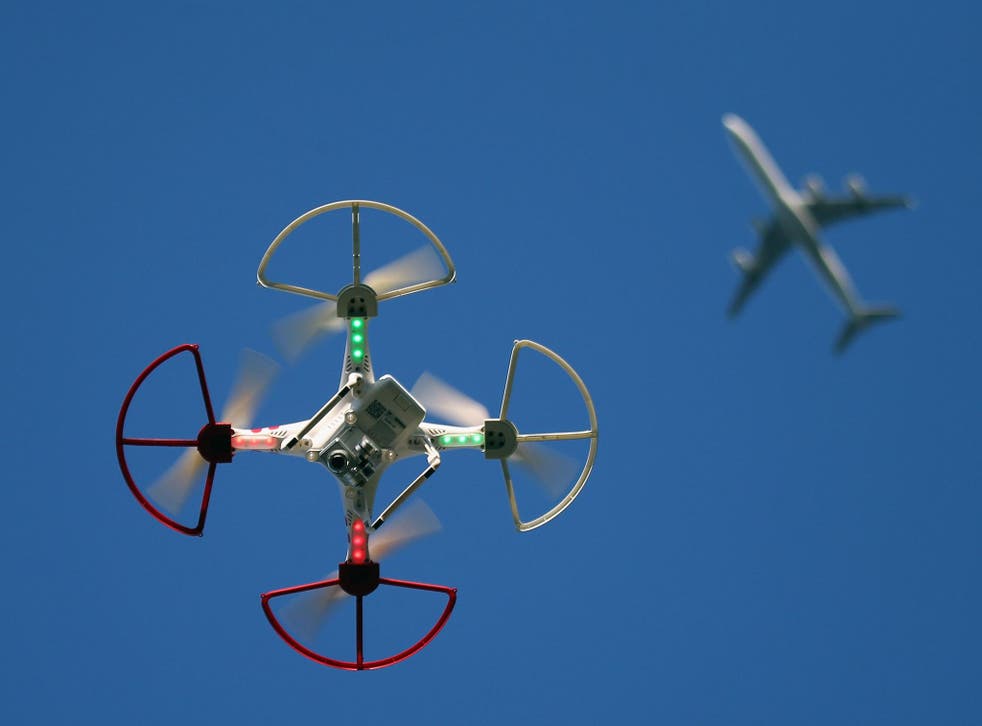 Activists have flown abortion pills into Northern Ireland using a drone to protest against the region's ban on abortions. Pills were also despatched there by speedboat by Women on Waves, a group that delivers abortion pills to countries where they are illegal. Two women then swallowed the pills in front of a crowd. Activist Courtney Robinson, who took one of the pills, posted pictures to social media of the event.
The group plans to stage a protest outside Belfast's Court of Appeal which is hearing a government-sponsored appeal against a recent ruling which found the abortion ban is in breach of human rights legislation.
In November, Belfast High Court found the total ban, including for rape victims and cases where the foetus has such a severe abnormality it will not survive outside the womb, meant the UK was failing to uphold Northern Irish women's human rights.
Unlike the rest of the UK, it is a criminal offence to have an abortion in Northern Ireland or to help another person to do so. A 21-year-old woman was recently prosecuted for performing an abortion on herself at home in Belfast when she was 19, after she had failed to find enough money to travel to England for the procedure. Her housemates found out about the incident after finding foetal remains in a bin and informed the police, who arrested her.
A second woman is due to stand trial later this month charged with helping her daughter to have an abortion.
In February this year, Stormont voted to keep the ban despite the High Court ruling.
The House of Commons has been urged to overturn the ban from Westminster. Shadow justice minister Jo Stevens wrote to Westminster's human rights committee calling for action, saying: "We believe that there are few more egregious breaches of human rights than the denial of vital healthcare, yet this is the situation for hundreds of thousands of women in Northern Ireland. These women have the right to expect their rights to be recognised and protected by the UK parliament and therefore we ask that you make this situation a priority for your committee."
"These prosecutions are continuing despite a ruling of the high court that Northern Ireland's abortion laws are incompatible with the UK's Human Rights Act… We appreciate that abortion is a devolved issue. However, human rights are not a devolved issue."
UK news in pictures

Show all 50
It is believed that around 1,000 Northern Irish women travel to Great Britain for an abortion every year. This summer, a court ruled that they were not entitled to free terminations on NHS England and instead have to pay for private procedures.
It is feared that a growing number of women in the region may be ordering pills online and performing abortions on themselves.
Join our new commenting forum
Join thought-provoking conversations, follow other Independent readers and see their replies