Afghan asylum seekers saved from forcible deportation after last-ditch legal battle
Around 60 people were to be expelled from the UK today by the Home Office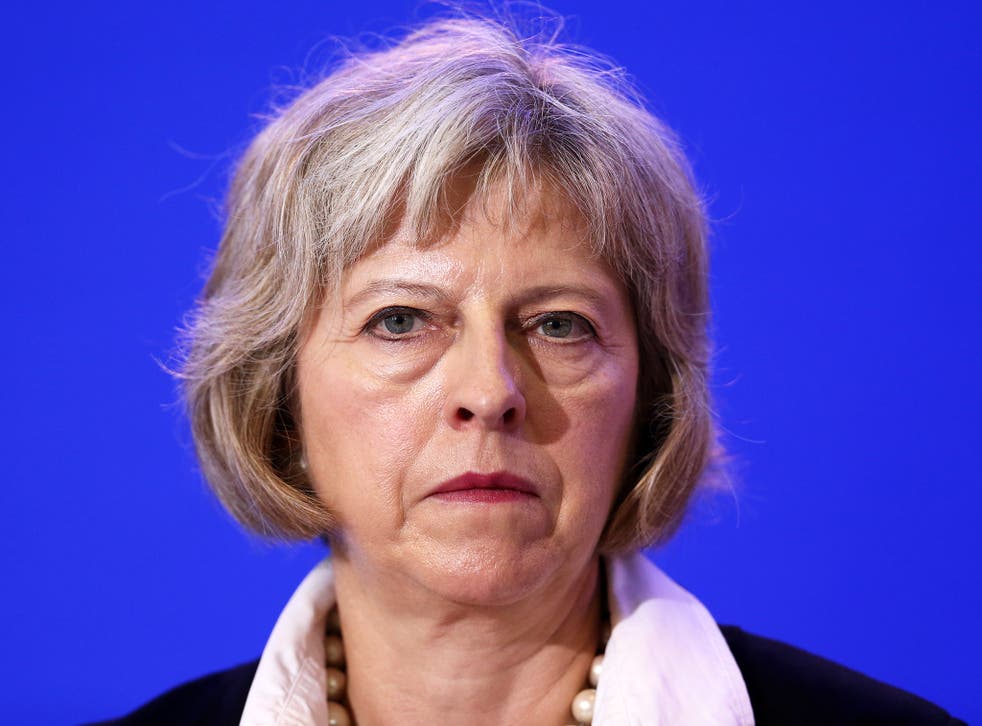 Dozens of Afghan asylum seekers have been saved from being forcibly returned to their native country after last ditch legal efforts proved successful.
Around 60 people were to be expelled from the UK on a Home Office chartered plane and sent back to some of the most dangerous provinces of Afghanistan until they were finally taken off the flight list.
The pause in the Afghans' deportation comes after Home Secretary Theresa May lost her bid at the court of appeal to lift an order that forbade the removal of anyone who was "habitually resident" in an insecure province - defined as anywhere in Afghanistan apart from Kabul, Banyam and Panjshir. Asylum seekers who come from those provinces were still facing expulsion, however.
Lord Justice Clarke had on Friday rejected Home Secretary Theresa May's application to overturn the order on the basis that a significant number of people due to board the flight could be affected by an ongoing appeal case, expected in the coming months, about the dangers of forcibly returning failed asylum seekers to Afghanistan.
Many of those who faced deportation are former child asylum seekers who have been living with UK foster families and who the Home Office now wants to remove because they have turned 18.
Toufique Hossain, of Duncan Lewis Solicitors who brought the legal challenge against the planned flight, said: "The Home Office has confirmed to us that 57 people have received injunctive relief and will not be on the plane. In open court last week, lawyers for the Home Secretary stated that it would costs £300,000 to cancel a flight within seven days of departure. They used this as a reason for generic relief to be refused. The court quite sensibly rejected their submission. The risk to human life surely takes precedence.
"In any event, questions have to be asked of the Secretary of State in relation to arranging the flight in the first place. Given the massive costs of cancellation, and knowing that there was at least a reasonable chance of the Court of Appeal intervening; why did [the Home Office] proceed with booking such a flight?"
Mr Hossain later said that Home Office lawyers had confirmed that the flight has not been cancelled and that there are some Afghans who are voluntarily departing, and some who don't benefit from the court of appeal order.
He said: "The question is how many people are being removed on the chartered flight. We are chasing for an answer."
The Home Office said it could not comment on the issue with legal proceedings ongoing.
The department regularly charters planes to Afghanistan to remove failed asylum seekers. It succeeded in removing people on 10 March but a flight scheduled for 21 April was cancelled following a high court ruling that it would be too dangerous to return people there.
Between January and March 2015 the Home Office chartered 11 removal flights sending 626 people back to six different countries including Afghanistan. There were 854 Afghans who voluntarily departed or where forcibly removed from the UK last year, according to Home Office immigration statistics – a 2.2 per cent share of the total.
The situation remains perilous for any Afghan with connections to the UK. A nine-year-old nephew of a former Afghan translator for the British army was executed by the Taliban recently in retaliation for his uncle's services, while an interpreter who was denied asylum by the UK was recently executed after he tried to escape the country.
An 18-year-old Afghan asylum seeker who had taken part in last week's successful legal challenge spoke of his relief that he no longer faced deportation. "All my family have been killed by the Taliban," he told The Guardian prior to the announcement by Ms May. "I have nobody to go back to and if the Taliban find me they will kill me too. I am very frightened about the situation."
The teenager arrived in the UK at the age of 12 and was initially placed in the care of Kent county council, who told the Home Office he was 18.
He said: "That was a very bad time for me and I was very scared. Then a doctor told them he believed I was only 12 and after that I was placed with a foster family. I have been going to school and at the moment I am doing business studies. I hope I will be able to continue my life here. But I don't trust the Home Office. I am safe from [Tuesday night's] flight but they may try to put me on another flight very soon. I'm very worried about that."
Afghanistan: The risks
The Foreign and Commonwealth Office advises against all, or all but essential travel, to the entire country, including Banyam, Panjshir, Kabul city and several districts within Kabul province.
The number of civilian deaths from terrorist attacks in Afghanistan has risen annually every year since 2009, with the exception of 2012, and more than 11,000 people were killed last year.
Last weekend a suicide attack in Kabul, considered the safest area, killed 12 people and injured almost 100 others. Three US contractors were among the dead.
With more than 5,000 civilian casualties so far this year, 2015 may become the most violent year for Afghan civilians since the war began in 2001.
Earlier this year Afghanistan's own minister for refugees and repatriation, Hossein Alami Balkhi, said European countries could not safely return people to his country because "80 per cent of it is insecure".
Join our new commenting forum
Join thought-provoking conversations, follow other Independent readers and see their replies