European governments have deported almost 10,000 Afghans to risk of death and torture, Amnesty finds
Bloc 'wilfully blind' to evidence of atrocities in the country, says charity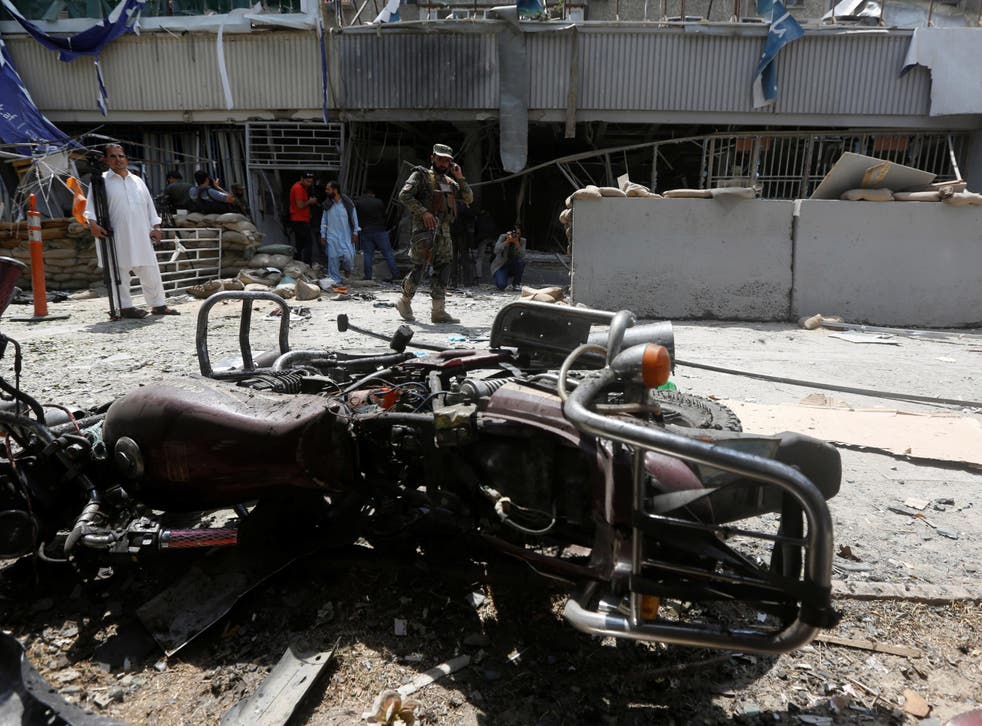 Almost 10,000 Afghans were sent home by European states last year, despite the high risk of torture and death they face there, a damning new report has found.
Amnesty International said that 9,460 asylum seekers were forcibly returned to their homeland - a 300 per cent increase on the previous year.
Meanwhile, the rate of asylum applications accepted by European states plummeted — dropping from 60 per cent in September 2015 to 33 per cent in December last year.
Many of them face death, torture or other human rights abuse on their return, the charity said. The number of civilians being killed in Afghanistan is currently at a record high.
"In their determination to increase the number of deportations, European governments are implementing a policy that is reckless and unlawful," said Anna Shea, Amnesty's researcher on refugee and migrant rights.
"Wilfully blind to the evidence that violence is at a record high and no part of Afghanistan is safe, they are putting people at risk of torture, kidnapping, death and other horrors."
Those deported from European countries included a number of unaccompanied children, some of whom were sent to parts of Afghanistan they were unfamiliar with and where they did not know anyone, the charity said.
The United Nations said 11,418 civilians were killed or injured in Afghanistan last year, many of them by groups including the Taliban and Isis.
Among those who have been sent back to the country by European states, many report living in terror in a country they barely know. One young person, referred to as Farid, was deported from Norway in May 2017, despite not having lived in the country since he was a child.
He told Amnesty: "I am scared. I don't know anything about Afghanistan. Where will I go? I don't have funds to live alone and I can't live with relatives because they will see that I don't pray."
Deportees risk persecution in Afghanistan if they are members of a religious minority, such as Christianity.
They also risk death or indefinite detention for for their sexual orientation, since consensual same-sex relations are criminalised in the country.
World news in pictures

Show all 50
Horia Mosadiq, Amnesty's Afghanistan researcher, said: "These returns brazenly violate international law and must stop immediately. The same European countries that once pledged support for a better future for Afghans are now crushing their hopes and abandoning them to a country that has become even more dangerous since they fled."
In a leaked document published in September, European Union agencies acknowledged Afghanistan's "worsening security situation and threats to which people are exposed," as well as the "record levels of terrorist attacks and civilian casualties".
Nevertheless, they insisted "more than 80,000 persons could potentially need to be returned in the near future". The agencies have been accused of using international aid to blackmail Afghanistan into accepting refugees.
Register for free to continue reading
Registration is a free and easy way to support our truly independent journalism
By registering, you will also enjoy limited access to Premium articles, exclusive newsletters, commenting, and virtual events with our leading journalists
Already have an account? sign in
Register for free to continue reading
Registration is a free and easy way to support our truly independent journalism
By registering, you will also enjoy limited access to Premium articles, exclusive newsletters, commenting, and virtual events with our leading journalists
Already have an account? sign in
Join our new commenting forum
Join thought-provoking conversations, follow other Independent readers and see their replies