Age of criminal responsibility in England and Wales 'too low' says watchdog
Exclusive: Human rights body makes unprecedented call for 'harmful' age of criminal responsibility – which sees 10-year-olds cautioned and convicted – to be brought in line with international standards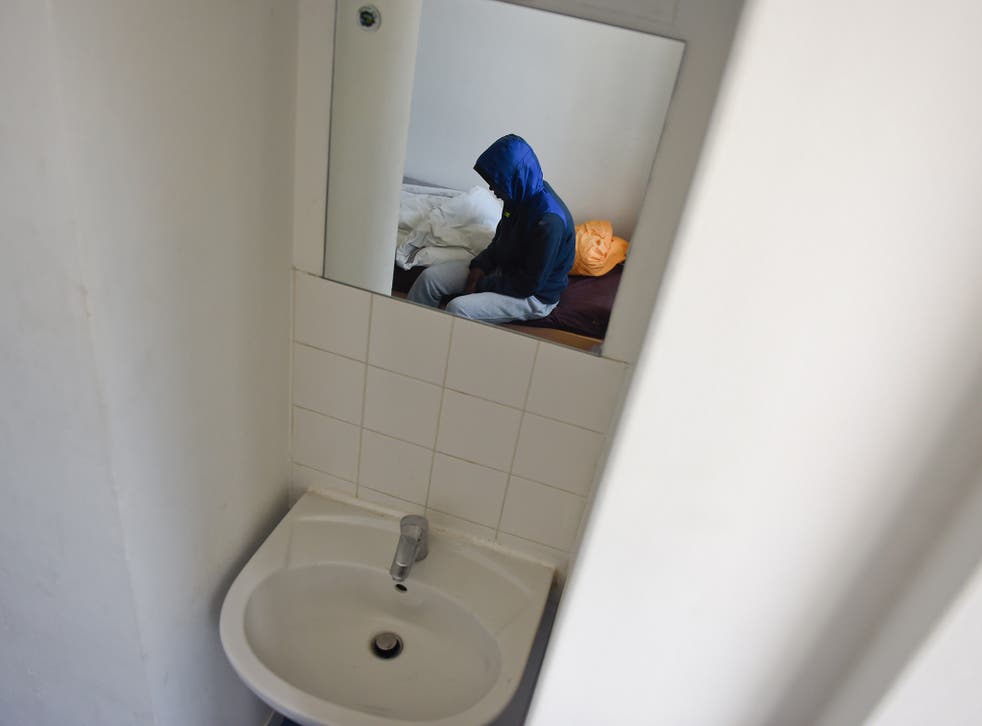 The low age of criminal responsibility in England and Wales is putting children at risk during crucial years of their development, the human rights watchdog has warned.
In an unprecedented move, the Equality and Human Rights Commission (EHRC) has called on lawmakers to raise the age at which a child can be deemed responsible for committing a crime – currently at 10.
England and Wales have the lowest age for criminal responsibility in Europe, along with only Switzerland. In other European countries, the age is significantly higher – at 14 in Germany, 15 in Sweden and 16 in Portugal.
Hundreds of 10- and 11-year-olds receive youth cautions or court convictions in England and Wales every year, while the use of tasers on children is increasing.
Despite a significant reduction in the number of children in custody in recent years, England and Wales still have the highest level of child imprisonment in western Europe, according to the Howard League for Penal Reform.
On Monday, the EHRC told the UN Committee against Torture that exposing young children to a judicial system may have "harmful" effects on their wellbeing and development, and that this "criminalisation" would make them more likely to re-offend as adults.
Government figures show that in the year ending March 2018, there were 47 10-year-olds and 229 11-year-olds who received a youth caution or court conviction in England and Wales.
There were 16 reported incidents of the use of tasers on children under 11 in 2016-17.
The watchdog also raised significant concerns about the welfare of children in youth custody, highlighting that prison conditions are deteriorating and the use of restraint, including pain-inducing restraint, is increasing.
Segregating children as punishment is also increasing, with some children in young offender institutions (YOIs) being isolated for over 22 hours a day, for periods extending to 30 days or more.
David Isaac, chair of the EHRC, said alternative welfare-based approaches must be considered in order to end the "vicious cycle of detention".
He added: "Increasing the age of criminal responsibility is essential to protect children and their futures. We know that very young children who are detained are more likely to re-offend as adults.
"The use of pain-inducing restraint on children can have both short and long-term effects and risks teaching them that violence is a way to solve problems. Deliberately inflicting pain on children must be stopped."
Evidence submitted to the UN by the Howard League, which is backing the calls by the EHRC, shows that the charity receives 40 calls each year on its legal advice line from incarcerated children about being isolated in prison.
The charity is representing a 15-year-old boy who was routinely locked alone in his cell in Feltham prison for 23 and a half hours a day, for 55 days, during which he received no education – treatment caseworkers said amounted to "inhuman" and "degrading" treatment.
It comes after a cross-party group of MPs called for use of pain-inducing restraints and solitary confinement on children in detention to be banned.
They said "unanimous" evidence from doctors, lawyers and inspectors found the measures were causing long-term harm to young people.
Carolyne Willow, director of children's rights charity Article 39, said: "It is utterly shameful for the UK to be back in front of the UN's anti-torture committee when it has failed to implement recommendations made six years ago. Pain-inducing restraint has no place in a civilised society.
"Our country's largest public inquiry, the Independent Inquiry into Child Sexual Abuse, says these techniques are a form of child abuse which must be prohibited by law. Ministers must stop dawdling and take action now to prevent more children being seriously harmed."
As of October 2018, there were 619 boys aged 15 to 17 in YOIs. Some 152 girls and boys aged 12 to 17 were in secure training centres – which are designed to hold more vulnerable children – and 88 were detained in local authority-run secure units.
UK news in pictures

Show all 50
The EHRC recommended that the UK government adopts more welfare-based approaches for dealing with children in the criminal justice system.
It reiterated its calls for a ban on any technique that deliberately inflicts pain on children.
The human rights body said that where detention is necessary as a last resort, children should not be kept in prison-like settings, but detained in safe and appropriate environments, in close proximity to their families, where they can be supported by highly skilled and specialist staff.
A Ministry of Justice spokesperson said: "Younger children who offend are often diverted from the justice system or dealt with out of court and, in the last decade, there has been an 86% reduction in the number of under 18-year-olds entering the youth justice system."
Join our new commenting forum
Join thought-provoking conversations, follow other Independent readers and see their replies