Alexandre Pigeard: Family of French waiter killed in London Bridge attack pay tribute to 'radiant young man'
Three French men among eight victims killed in rampage
Lizzie Dearden
Thursday 08 June 2017 09:09 Comments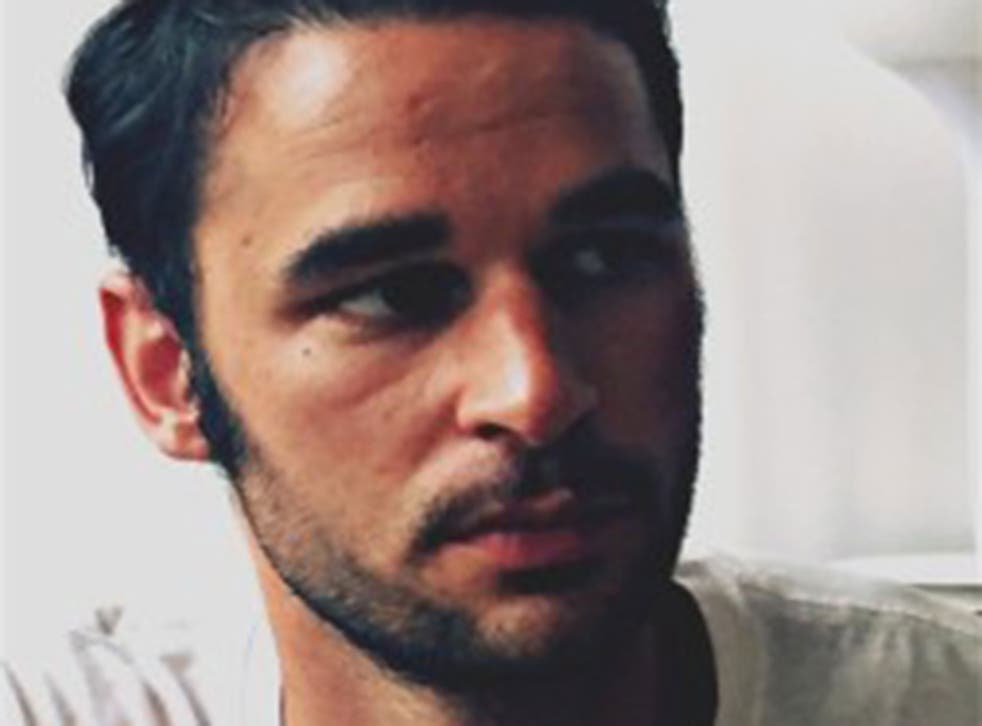 Relatives of one of the three French victims have described him as a "marvellous son, a perfect older brother and a radiant young man".
Alexandre Pigeard, 26, was originally from Normandy but had been living in London for more than two years.
He was working as a waiter at Boro Bistro when he was attacked during Saturday night's rampage.
A statement on behalf of his family said he was "much loved by all who had the good fortune to meet him", adding: "All his friends praised his kindness, his good humour and his generosity."
Mr Pigeard was passionate about electronic music and a member of Club 808, a group of DJs from Caen.
Vincent Le Berre, a manager at the restaurant, told Le Telegramme newspaper: "I managed to escape him [an attacker], but my friend Alexandre did not have that chance. He was hit in the neck with a knife."
The family's statement said Mr Pigeard was fatally stabbed while working on the terrace of the restaurant, where he had been employed for nine months.
London Attack victims

Show all 8
Relatives, who are being supported by specialist police officers, asked for privacy to grieve their "tragically cruel and unjust loss".
Mr Pigeard was among three French victims of the terror attack, which left eight people dead and injured dozens more.
Sebastien Belanger, 36, was also killed in Boro Bistro, where he had spent Saturday night watching the Champions League final with friends.
A friend, Damien Lecomte, described him as "a talented chef, he is one of the best people I know".
"He is the very definition of a friend – always here to help you, to listen to you, whatever he can do to help you, he is going to be there," he added.
"He is a guy who enjoys life, socialises with people, meets new people, that's Sebastien."
Mr Belanger arrived in the UK seven years ago, having moved from his native Angers, western France, and worked in the Coq d'Argent restaurant in central London.
Who are the victims of the London Bridge attacks?
Officers searching for 45-year-old Xavier Thomas recovered a body from the river Thames on Tuesday night.
He is believed to have been thrown from London Bridge as the terrorists rammed their van into pedestrians, before crashing the vehicle and emerging with knives to start the rampage in Borough Market.
Mr Thomas had been walking with his girlfriend at the time, during a visit to London for the weekend.
Christine Delcros suffered severe injuries but her sister said she was in a stable condition following surgery.
President Emmanuel Macron confirmed the French death toll on Wednesday, adding that eight citizens were also among the injured.
"It is a heavy price that we pay in these attacks," he added, following a series of terror attacks on French soil that have left around 240 people dead since the start of 2015.
Other victims include Canadian Christine Archibald, who was on the bridge with her fiancé Tyler Ferguson when she was hit by the van.
She worked in a homeless shelter in her home country, with relatives appealing for supporters to "honour" her memory by volunteering or donating.
She "would have had no understanding of the callous cruelty that caused her death", they said.
Australian nurse Kirsty Boden, 28, ran towards people being attacked to try to help them before herself being killed.
"As she ran towards danger, in an effort to help people on the bridge, Kirsty sadly lost her life," relatives said.
"We are so proud of Kirsty's brave actions which demonstrate how selfless, caring and heroic she was, not only on that night, but throughout all of her life. Kirsty – we love you and we will miss you dearly."
Another Australian woman, Sara Zelenak, was also killed in the attack as she walked across London Bridge after being given the night off from her job as an au pair.
The 21-year-old, who was planning to travel around Europe, had been sightseeing in Westminster the day before the attack there in March and bought tickets to Ariana Grande's concert in Manchester on 22 May, but did not end up going.
Spaniard Ignacio Echeverria, a 39-year-old banker, was confirmed dead after last seen attempting to defend a stabbed woman with his skateboard.
"My brother Ignacio tried to stop the terrorists and lost his life trying to save others," said his sister, Isabel.
The family of another victim, 32-year-old James McMullan, said: "It is important for us to all carry on with our lives in direct opposition to those who are trying to destroy us and remember that hatred is the refuge of small-minded individuals and will only breed more.
"This is not a course we will follow despite our loss.
"From his friends that were with him that night, they want everyone to know what a generous and caring friend he was."
NHS England said 10 victims remain in a critical condition, with a total of 29 people being treated at five London hospitals.
Register for free to continue reading
Registration is a free and easy way to support our truly independent journalism
By registering, you will also enjoy limited access to Premium articles, exclusive newsletters, commenting, and virtual events with our leading journalists
Already have an account? sign in
Register for free to continue reading
Registration is a free and easy way to support our truly independent journalism
By registering, you will also enjoy limited access to Premium articles, exclusive newsletters, commenting, and virtual events with our leading journalists
Already have an account? sign in
Join our new commenting forum
Join thought-provoking conversations, follow other Independent readers and see their replies