Allergic reaction to horsefly bite kills father of four in seconds after anaphylactic shock
Andy Batty, 48,  was helping his daughter, Catherine, 17, ride her pony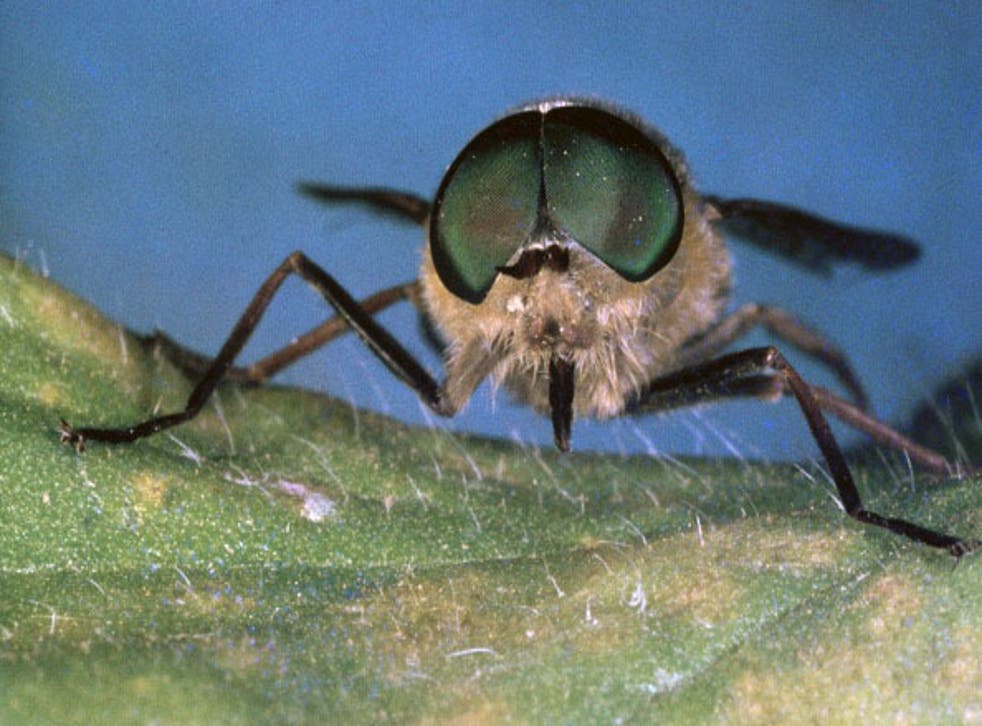 A former rugby player and father of four has died after suffering a massive allergic reaction to a horsefly bite, the ambulance service said yesterday.
Andy Batty, 48, suffered anaphylactic shock and died within seconds of being bitten while helping his daughter, Catherine, 17, ride her pony, Bess.
Mr Batty, who volunteered as a steward at Brixham Rugby Club, Devon, was dead by the time paramedics arrived by helicopter at the scene.
The 6ft engineer, who was described as a jolly giant by his manager at KJ Engineering where he worked, had four older children, Michael, James, and Rachel.
His daughter, Catherine, who witnessed his death, is from a second relationship.
South West Ambulance Service confirmed that Mr Batty died from an allergic reaction.
A spokeswoman said: "We were called at 12:34pm on Sunday July 21 to a male in his late 40s who was bitten by a horse fly and had a severe allergic reaction. We sent an air ambulance and two land ambulances to the scene."
Lindsey McManus, deputy chief executive at Allergy UK, said: "Anaphylaxis to a horsefly bite is incredibly rare. It is more common for people to develop localised infection and pain around the bite.
"As with any allergic reaction, the sufferer would have previously developed antibodies, in this case, to the horsefly allergen by being bitten previously.
"The body's immune system reacts on further contact by producing chemicals such as histamine, which cause the symptoms that we recognise as allergy, including itching, swelling, rashes, and in the most severe form, anaphylaxis.
"This is very unusual and although horsefly bites can be painful, the likelihood of someone being this allergic is very rare indeed."
Mr Batty's boss at KJ Engineering in Brixham, Keith Iszard said: "Andy was a big fellow. He was 6ft tall and very broad like a rugby front row man. He could lift any weight.
"We couldn't believe a small fly could knock him down. His death has come as a massive shock to everyone here."
Mr Batty had also volunteered as a gateman at Brixham Rugby Club for the past three years.
Chris Forster, chairman of the rugby club, said: "Andy was a lovely guy, always willing to help and stop and talk.
"He started being involved in the club, as many of our members do, in the social way, using the members' club to drink.
"Then he started to get into the rugby. He started to help us as a volunteer about three years ago.
"He and Charlotte used to help together. I knew she had a horse and he used to go with her.
"Andy was certainly a big guy. His death has come as a huge shock to us all. When I got the call on Sunday evening, I was flabbergasted.
"I wasn't aware that he had an allergy to horseflies.
"He was in the club at the weekend, talking to one of the members."
Horsefly bites can be very painful, with symptoms including dizziness and wheezing as well as a lump around the affected area.
The insects cut the skin when they bite - rather than piercing it - so the wound can take a long time to heal and cause infection.
Mr Batty's funeral will be held at Torquay Crematorium next month, with a wake for friends and family at the rugby club.
The club will also hold a minute's silence in memory of Mr Batty at the first game of the season, on 1 September.
Additional reporting by the Press Association
Join our new commenting forum
Join thought-provoking conversations, follow other Independent readers and see their replies