Amnesty to deliver five giant 'missiles' to Downing Street to protest UK arms sales to Saudi Arabia
Five dummy 'missiles' will be delivered to Downing Street to protest arms sales to Saudi Arabia which 'could be used to commit war crimes'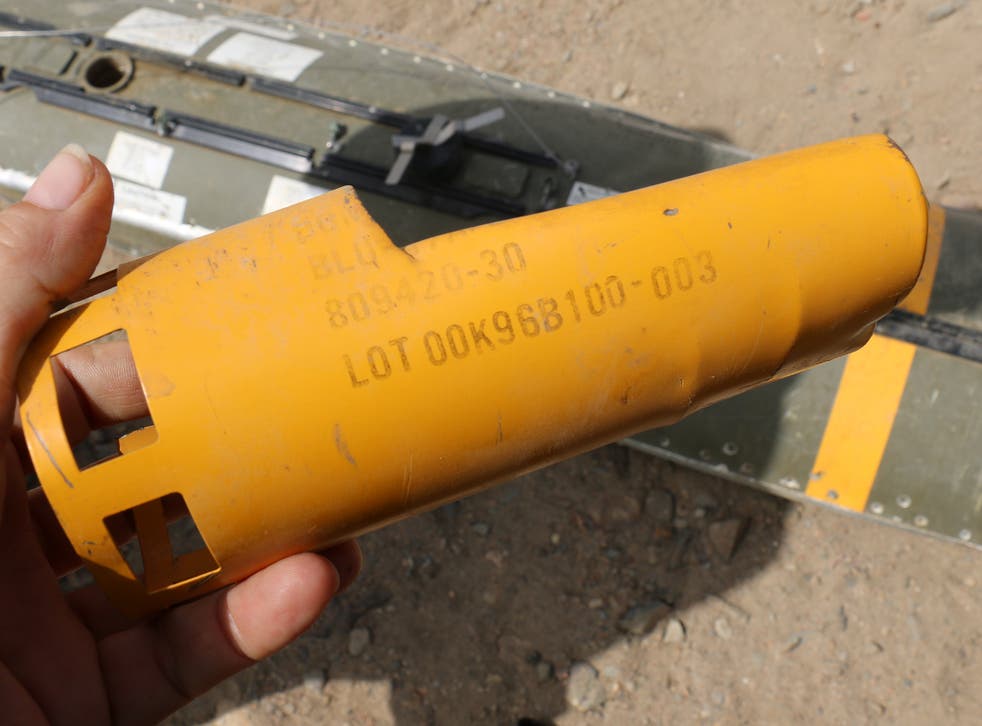 Amnesty International is going to deliver "giant missiles" to Downing Street to protest UK arm sales to Saudi Arabia.
Campaigners in white boiler suits, masks and gloves will deliver five dummy missiles bearing the message 'Made in Britain, destroying lives in Yemen' to Downing Street today at 10:20am.
The 'missiles' will be carried across Westminster bridge at 10am and taken around Parliament Square before being delivered to Downing Street.
The missiles are 1.8-metre-long 'exact replicas' of the weapons Amnesty allege were sold to Saudi Arabia by the UK.
Amnesty claims the UK sold 2,400 missiles and 58 war planes to Saudi Arabia in the past year "despite the clear risk that they could be used to commit war crimes in Yemen".
Air strikes in Yemen from Saudi planes began almost a year ago on 26 March 2015, targeting Houthi rebels who had stormed the capital and forced the prime minister and president to step down, taking over with their own parliamentary council.
Amnesty has protested at the "crisis" in Yemen that has arisen from the "relentless bombardment" from air strikes.
The UN Office of the High Commissioner for Human Rights has said that the civilian death toll currently stands at 3,000, and Amnesty claim that "horrific human rights abuses, as well as war crimes, are being committed throughout the country".
Charity reveals 'scorched earth' Yemen images

Show all 18
Amnesty also claims to have recorded at least 30 "unlawful" airstrikes on Yemen, including strikes which deliberately targeted civilians.
Amnesty UK director Kate Allen said: "It's absolutely shocking that the UK is still selling billions of pounds' worth of weapons to Saudi Arabia even as the civilian casualties have mounted and mounted in Yemen.
"Ministers need to stop burying their heads in the sand and immediately suspend arms sales for the Saudi war machine."
Join our new commenting forum
Join thought-provoking conversations, follow other Independent readers and see their replies