Ancient Egyptian statue sold by Northampton museum to leave the country after no alternative buyers come forward
Campaigners from the Save Sekhemka Action Group said the work will almost certainly disappear from public view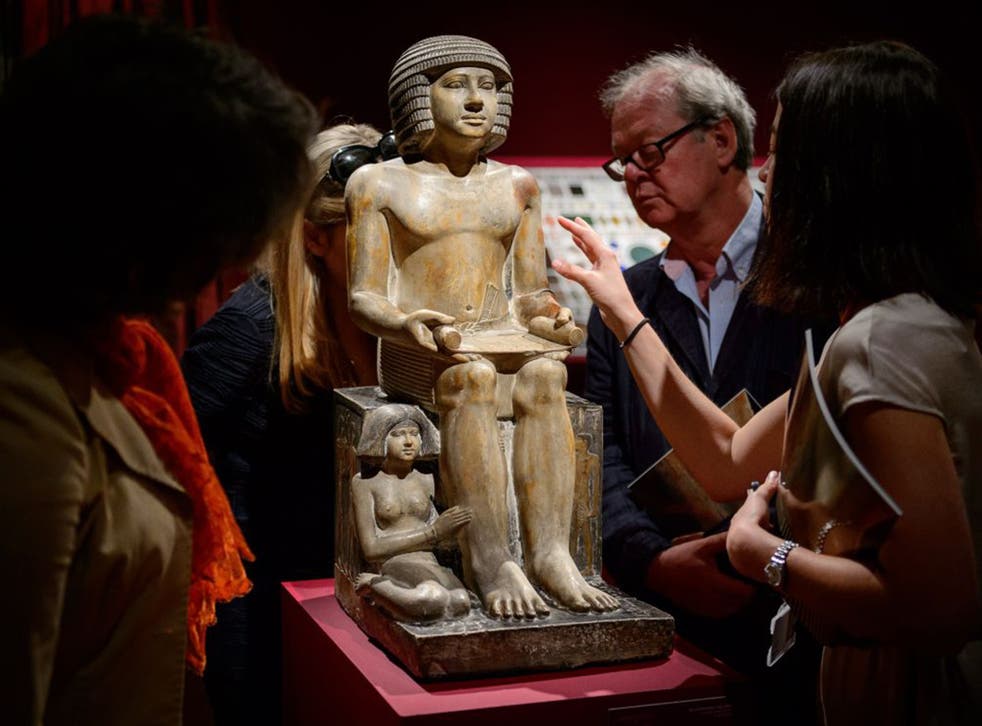 The ancient Egyptian statue that was the jewel in the crown of Northampton Museum's collection, before being sold off by the council, is to leave the UK after campaigners failed to raise the funds to prevent its departure.
Northampton Borough Council's decision to put the 4,500-year-old statue up for auction caused outrage two years ago and subsequently saw the museum stripped of its Arts Council England accreditation.
It was sold at Christie's in July 2014 to an anonymous buyer for £15.8m and the Government put a temporary export ban on it in the hope a domestic buyer would match the sum to keep the treasured object in the UK.
A spokeswoman for the Department of Culture, Media and Sport said this week: "After a year under export deferral, no buyer has come forward to purchase the Sekhemka statue. As such, an export licence will now be issued to the owner."
Campaigners from the Save Sekhemka Action Group said the work "will almost certainly disappear from public view, possibly forever".
Nasser Kamel, the Egyptian ambassador in London, had proposed a plan to find a buyer in Egypt and then to display the artefact for half the year there and for the other half in Britain.
The council put the statue up for sale to fund an extension to the museum, and the proceeds were also split with Lord Northampton.
The statue, taken from the tomb of Sekhemka, the pharaoh's inspector of scribes in Saqqara, had been donated to the museum in 1880 by the son of the second Marquis of Northampton who had brought it from Egypt.
As well as campaigners, the Museum's Association and the International Council of Museums' Committee for Egyptology called on the council to halt the sale in 2014. After the auction, the Arts Council withdrew its accreditation until 2019, which means it is not eligible for a string of public grants.
Bestselling graphic novelist Alan Moore, who wrote Watchmen and lives in Northampton, said the sale was "catastrophic" and had bought "shame" on the town.
Join our new commenting forum
Join thought-provoking conversations, follow other Independent readers and see their replies