Arcades to install 'crack cocaine' betting machines
Gambling industry is exploiting legal decision to convert amusement centres into betting shops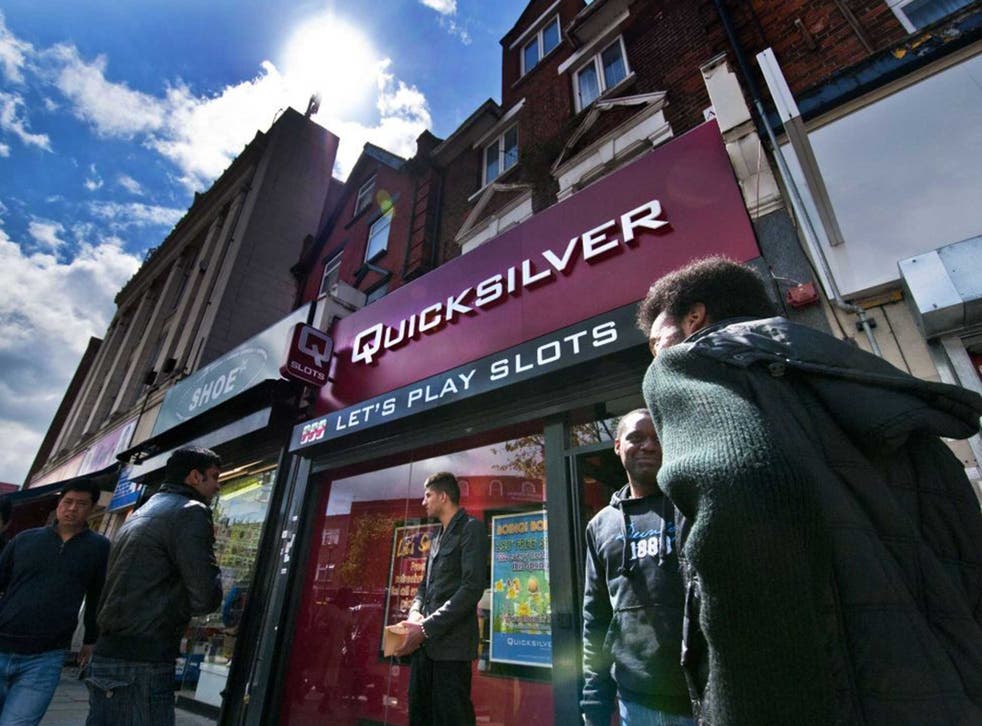 Thousands more highly addictive gambling machines could be installed on Britain's high streets as amusement arcades seek to exploit a legal ruling by becoming betting shops.
The disclosure that major arcade chains are re-licensing adult gaming centres (AGCs) as betting shops in order to gain access to lucrative but controversial fixed odds betting terminals (FOBTs) has been met with fury by anti-gambling campaigners, who have said labelled the touch-screen roulette machines the "crack cocaine of gambling".
These addictive, casino-style machines can swallow up to £100 every 20 seconds and have been linked to crime and anti-social behaviour in some areas; campaigners fear they act as a "gateway" to harder forms of gambling.
The use of FOBTS is currently restricted to betting shops, which are regulated by the Gambling Commission, but emails seen by The Independent on Sunday show senior figures within the arcade industry are already converting AGCs into betting shops to get access to the machines.
In an email last month Nick Harding, chief executive of gaming firm Praesepe, wrote to the trade body British Amusement Catering Trade Association (Bacta) detailing how he was converting part of an arcade in Watford into a betting shop, which would be able to apply for licences for up to four FOBTs at the site. Praesepe is the UK's fastest-growing adult gaming centre operator, with 159 locations across the country.
In the emails, Mr Harding, a trustee of the Responsible Gambling Trust, also calls on Bacta to commit to a "high cost" campaign to give arcades "parity" with betting shops. He writes that Bacta should be "alluding" to its "war chest" of funds to make FOBTs an "election issue".
There are more than 1,500 AGCs in the UK, which traditionally operate lower-stake machines and are often owned by large international gambling firms. However campaigners have warned they are unsuitable for FOBTs and should not be converted into betting shops, while a Gambling Commission report earlier this month found that half of AGCs allowed under-18s to play machines without challenging them to prove their age.
Mr Harding, a former Bacta president, did not return repeated calls, but in a recent company blog he wrote he was delighted that "Bacta has now assumed a public position that calls for parity (for AGCs and Bingo Clubs) with the Bookmakers in operating (up to) four B2 gaming machines [FOBTs] per venue… We simply want a level playing field to play the commercial game on."
The Praesepe move follows a legal test case that found against the Gambling Commission. The case centred on the amount of "primary gambling activity" (conventional betting on races or events) that took place at the newly converted betting shop on Tyneside. The tribunal found the Gambling Commission rules – designed partly to ensure FOBTs are not the main focus of new betting shops – were unclear.
The industry claimed the decision exposed a fallacy that a betting shop is in breach of its gaming licence if the use of FOBTs was seen to be greater than the use of the betting facilities offered. Campaigners now fear this ruling leaves the door open for arcades to convert areas of their premises into betting shops containing little else than FOBTs on offer to gamblers.
Experts believe the Gambling Commission will tighten up the rules to make it less attractive for arcades to convert to betting shops. However one games industry insider said he feared that arcade firms would "seize the current window of opportunity" to reclassify and gain access to lucrative FOBTs.
"With 1,561 adult gaming venues across the country and an increasing number being bought up by big gaming operators looking to tap into the lucrative FOBT market, we could see a new kind of betting shop exploding on to the high street – one driven by FOBTs and automated betting terminals," he said.
"With mounting evidence of the negative impact FOBT gambling has on local economies, communities, high streets and especially problem gamblers, we simply can't allow these machines to continue to proliferate when the solution is so simple – cut the bet per spin from £100 down to £2. That way every high-street gambling outlet is the same," he added.
A spokesperson for Bacta denied that it plans to launch a pre-election campaign to bring AGCs in line with betting shops.
A Culture, Media and Sport department spokesperson insisted FOBTs "will not be moving into other areas".
Join our new commenting forum
Join thought-provoking conversations, follow other Independent readers and see their replies