Archbishop apologises to LGBT community for 'hurt' church has caused them
'I wanted to say how sorry I am for the hurt and pain, in the past and present, the church has caused'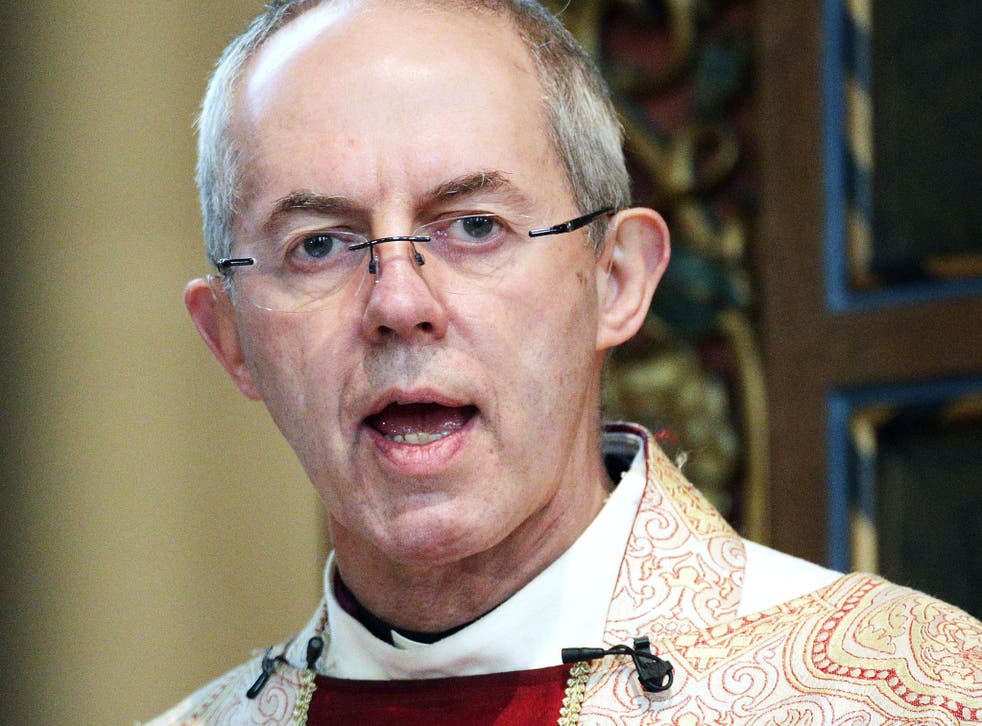 The Archbishop of Canterbury has apologised for the "hurt and pain" the Church of England has caused for the LGBT community.
The Rev Justin Welby said it was a "constant source of deep sadness" people were persecuted because of their sexuality.
"I don't have the right to speak for everyone. I wanted to take this opportunity...to say how sorry I am for the hurt and pain, in the past and present, the church has caused," he said.
Mr Welby made the comments after a four-day meeting of 39 Anglican primates in Canterbury, in which Anglican leaders agreed to restrict a liberal US-branch of the church, including banning it from decision-making for three years.
Mr Welby insisted the US Episcopal Church had not been sanctioned but had faced "consequences", and the decision was supported by the "overwhelming majority" of Anglican priests.
The leaders upheld a "traditional doctrine" of marriage as being between a man and a woman.
The decision has been heavily criticised and crowds of people gathered in protest outside Canterbury Cathedral.
Labour MP and former Anglican minister Chris Bryant, who is gay, said he had "fully given up on Anglican church" after the decision.
He tweeted: "I've finally given up on Anglican church today after its love-empty decision on sexuality. One day it will seem wrong as supporting slavery."
The Archbishop of Uganda walked out of the summit after failing to get a resolution passed for the Episcopal Church and the Anglican Church of Canada to withdraw from Communion activities.
Stanley Ntagali said the churches should be excluded "until they repented of their decisions that have torn the fabric of the Anglican Communion at its deepest level".
Mr Welby has been asked to lead a task group "with the intention of restoration of relationship, the rebuilding of mutual trust, healing the legacy of hurt, recognising the extent of our commonality and exploring our deep differences".
Additional reporting by Press Association
Join our new commenting forum
Join thought-provoking conversations, follow other Independent readers and see their replies