Archbishop of Canterbury calls on Christian groups to be more tolerant after revealing he receives 'poison pen letters' from co-religionists
In a speech he called on religious leaders to confront 'profound differences' between their faiths or risk allowing extremism to flourish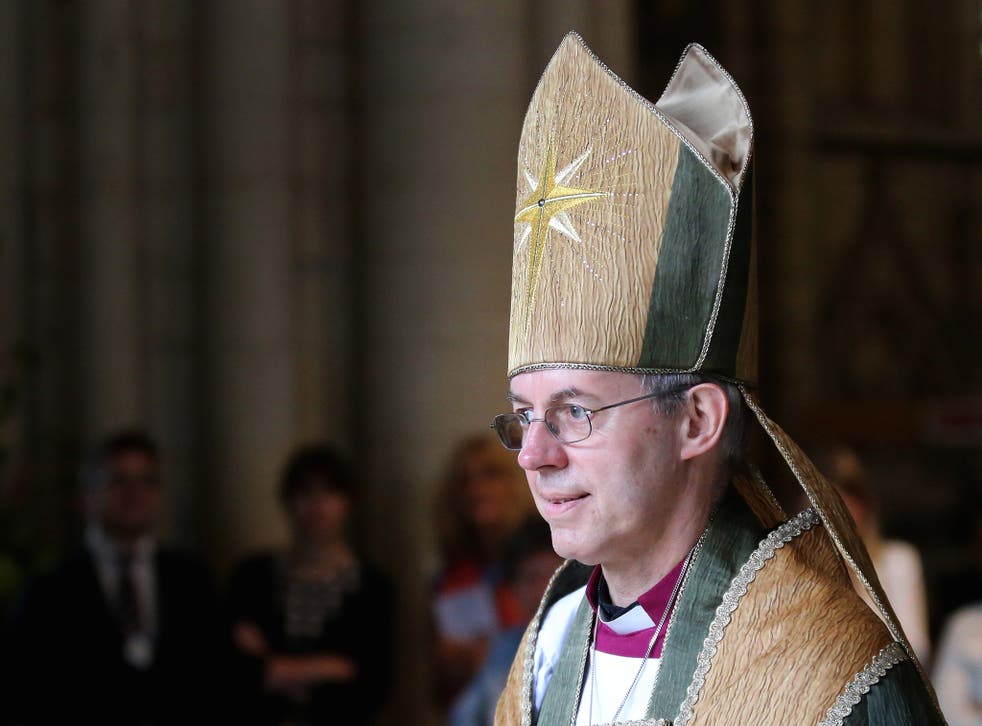 The Archbishop of Canterbury has called on Christian groups to be more tolerant towards each other and other faiths after revealing the worst "poison pen letters" he receives are from his co-religionists.
The leader of the Anglican church made the criticism in a broad-ranging speech in which he called on religious leaders to confront the "profound differences" between their faiths or risk allowing extremism to flourish.
The Most Reverend Justin Welby said there was a mismatch between Britain's view of itself as an "inclusive" society in which the presence of others is passively accepted and the need for "secure tolerance" in which religions - and communities - were actively engaged with one another.
In a little-noticed address to the Board of Deputies of British Jews, the archbishop singled out his own faith for criticism, saying: "The worst poison pen letters I get are from other Christian groups on the whole.
"The reality is that we do not as faith groups in our society always exhibit that secure tolerance to each other that enables us to speak powerfully of secure tolerance to the world around us. Christians are as bad as anyone at this - in fact, if I dare to be competitive, I think we're worse."
The head of the Church of the England used to his speech to the annual dinner of the main representative body for British Jews to apologise for anti-Semitic comments from within his own church.
In a reference to an online posting in January by Anglican cleric Dr Stephen Sizer linking Israel to the 9/11 attacks for which he was banned from social media for six months, Archbishop Welby offered a personal apology and said he hoped it had been dealt with "quickly and effectively".
He said: "I do want to make a commitment that we will take anti-Semitism seriously within the church," adding that he himself had failed to "stand up and protest" over an unspecified incident three years ago.
The archbishop said his concerns were rooted in the urgent problems caused by a global rise in religious violence from the murderous activities of Islamic State to church burnings in India.
Calling for the development of ideology that "undermines [and] subverts" extremism, Welby said that religious leaders had to drop the "dishonest" pretence that all faiths are the same and instead reconcile to "honestly-held differences".
He said: "We need to move to beyond inter-religious interaction in which we the usual suspects issue bland statements of anaemic intent - with which you could paper the walls of Lambeth Palace, and much good would it do you - all desperate to agree with one another, so that the very worst outcome could possibly be that we end up acknowledging our differences. That is not enough in the face of the dangers we face at this time."
Join our new commenting forum
Join thought-provoking conversations, follow other Independent readers and see their replies