Archbishop of Canterbury intervenes to stop Sunday schools being affected by anti-terrorism laws
Church leaders feared their teachings on gay marriage would mean Sunday schools were flagged up as extremist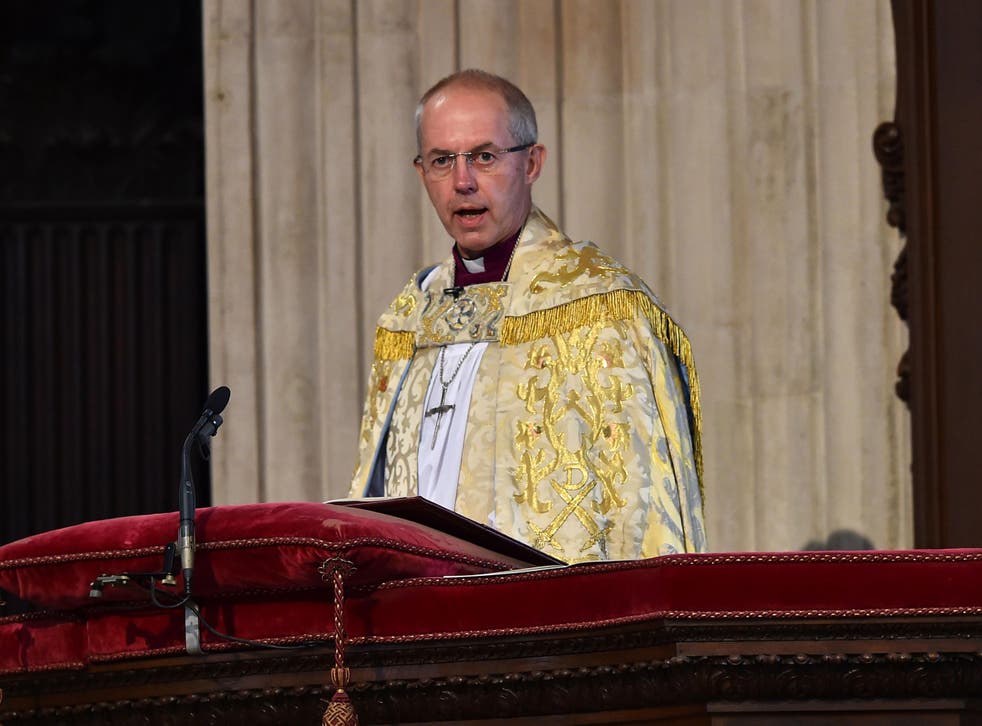 The Archbishop of Canterbury has reportedly persuaded the government to drop some aspects of a counter-terror law after arguing it would unfairly affect church Sunday schools.
According to The Sunday Times, Justin Welby met with senior ministers to argue against draft measures in the new counter-extremism bill intended to test "fundamental British values".
The measure would have required out-of-school groups teaching under-19s for more than six hours a week to register with the local council, and would have left them open to snap inspections.
Church leaders feared Christian teachings on subjects such as gay marriage and gender roles would mean Sunday schools were flagged up as extremist under the criteria, according to The Times.
After the meeting with Mr Welby, the government has decided to discard the provision requiring these groups to register.
"That requirement has now been dropped," a Whitehall source told the newspaper. "It still means that Ofsted can go in if there is reasonable cause, but it will remove the requirement to register."
World's most popular religions

Show all 7
"The Church thought this idea of registration too draconian," the source said.
The forthcoming counter-terrorism bill, which was announced in the Queen's Speech in May, has been met with with concern from a wide range of religious organisations.
In May, a multi-faith alliance condemned the prospective bill, which contains a raft of new powers, including the ability to ban "extremist" organisations.
The bill does not contain a definition of extremism, however. Religious leaders said rather than fighting extremism, the bill would simply alienate religious communities.
In a statement declaring their objections, they wrote: "We are gravely concerned that the proposed counter-extremism and safeguarding bill will feed the very commodity that the terrorists thrive on: fear."
A spokesman for the Church of England said: "Representatives of the Church of England have taken part in consultations with the Government over the proposals to regulate out-of-school settings. We await the outcome of those consultation in due course."

Karen Bradley, the minister in charge of the bill, said the government will continue to consider to examine the draft bill to prevent it having "unintended consequences".
"We don't want to impinge on religious freedoms. If this was easy then government would have done it years ago," she said.
Join our new commenting forum
Join thought-provoking conversations, follow other Independent readers and see their replies