Army general says he is planning to come out: 'I'm gay, and plan to fight military homophobia'
Officer would be most senior to reveal his homosexuality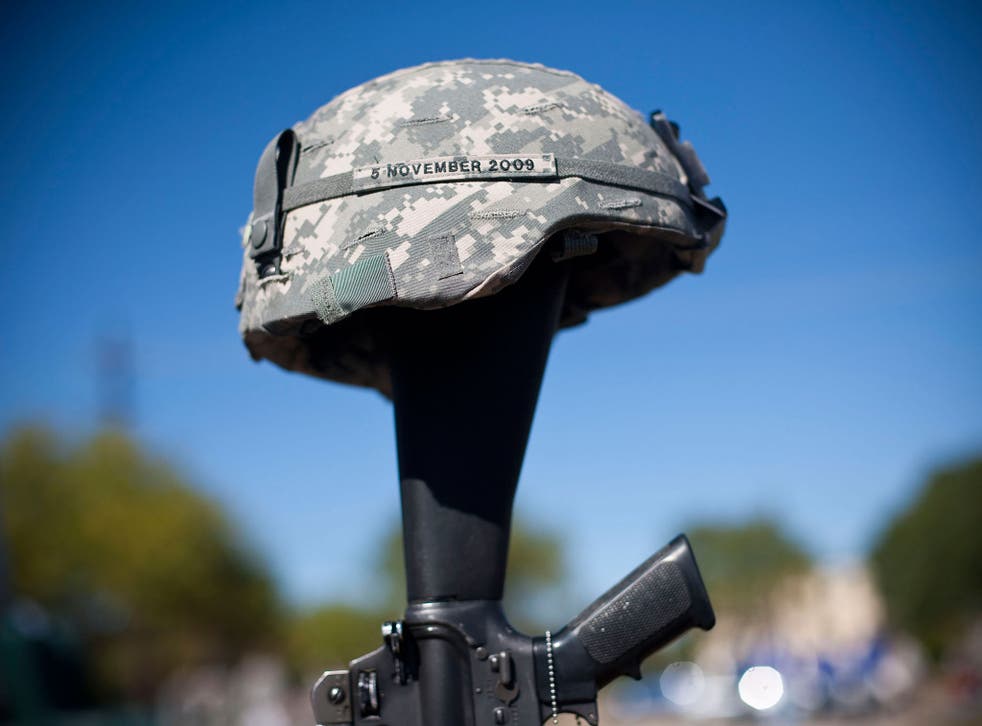 A married Army general has said he is planning to come out as gay to highlight what he claims is continuing widespread homophobic discrimination in the armed forces.
The officer, a veteran of Iraq and Afghanistan, would be the most senior member of the forces yet publicly to state his homosexuality. He said bullying and abuse of gay soldiers remained rife and prejudice was found in the highest ranks of the services.
The unnamed general told The Mail on Sunday that he would make a final decision in the coming weeks on whether openly to declare his sexuality. He said that he was one of a number of senior officers in the Army, RAF and Royal Navy who had hitherto kept secret the fact they were gay for fear of damaging their careers. Gay soldiers had fought with distinction in Iraq and Afghanistan, he added, and he had met homosexual members of the elite Special Air Service (SAS).
The criticism will be a blow to the Ministry of Defence, which has made countering homophobia in the forces a priority. All three branches of the military – along with MI5 – were listed last week by the gay rights group Stonewall as being among Britain's top 100 most gay-friendly employers.
The general, who has served for nearly 30 years, said he had decided to come forward after another "very senior officer" told him he believed an admission of homosexuality by a senior officer would be "career suicide". He said: "The armed forces cannot claim to be an equal opportunities employer when the view persists that any senior officer who announces he is gay will see his or her career go up in smoke."
He added that there were branches of the Army where he did not think it would "be acceptable for an openly gay man to serve as a commanding officer; the infantry, artillery and the armoured corps being examples".
But he added: "Are the armed forces ready to have a gay Parachute Regiment commanding officer, or Royal Marines or Guards commander? Would the Establishment accept an openly gay commanding officer of the SAS? The forces claim to be equal-opportunities employers but [are not] in my opinion."
The most important recent coming outs

Show all 17
The serving officer, who is the first general to declare his homosexuality, said he told his wife he was gay several years ago and they decided to stay together. He said he had never had a relationship with another serviceman and had kept that part of his life "effectively secret".
Homosexuality remained illegal in the forces until 2000, with gay and lesbian personnel subjected to investigation by military police and discharged with a criminal record if "outed".
Since the law changed, the Ministry of Defence has put in place measures to identify and punish homophobic bullying and said it encourages gay and transgender men and women to join up.
According to an estimate by Stonewall, there are likely to be up to 14,000 gay members of Britain's armed forces. It is, nonetheless, still unusual for a senior officer to declare his or homosexuality. General Tammy Smith is the only openly gay officer of her rank or above in the US Army – five times the size of Britain's.
The MoD said last night: "The Army has worked tirelessly over the past 15 years to become more inclusive. Our lesbian, gay, bisexual and transgender forum is vibrant and offers confidential support, advice and mentoring to any personnel who are considering coming out."