Army recruit found dead at Deepcut barracks 'had been sexually exploited by senior ranks'
Inquest hears Private Cheryl James could have been raped the night before she was found with gunshot wound to her head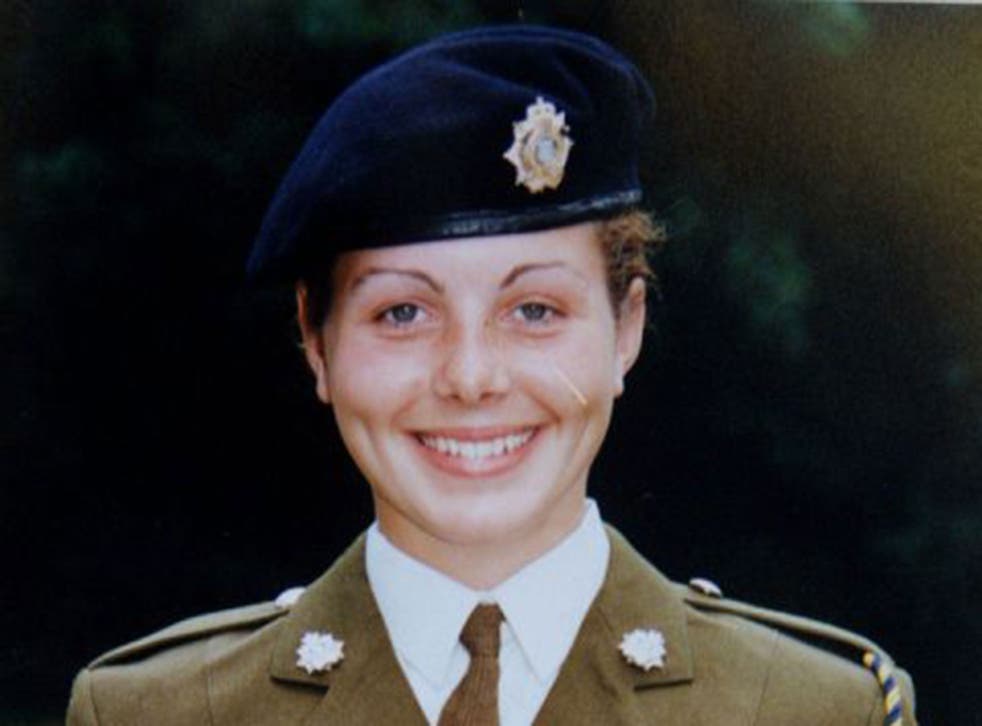 A teenage recruit discovered dead at Deepcut army barracks was being sexually exploited by senior ranks and could have been raped the night before she was found with a gunshot wound to her head, an inquest has been told.
The shocking claims, by lawyers representing the family of Private Cheryl James, were made during a pre-inquest hearing into the teenager's death at the army barracks in Camberley, Surrey, in November 1995.
The 18-year-old was one of four young soldiers who died of gunshot wounds at the barracks between 1995 and 2002, amid claims of abuse.
A new inquest into Pte James's death was ordered in 2014 after High Court judges quashed an open verdict which had been recorded in December 1995. The first inquest, held three weeks after her death, did not call key witnesses or examine medical records. And the bullet that killed her, her clothing and rifle had not been forensically examined by the Royal Military Police, which initially investigated the death.
The new inquest is due to start in Woking next month. Alison Foster QC, representing the teenager's family, told Woking Coroner's Court there was evidence to suggest Pte James "may have been sexually coerced or raped the night before, or before the time of her death".
Arguing that the evidence should be considered in the upcoming inquest, she added: "There is now a direct allegation that Cheryl might have been ordered to sleep with the person we are calling Witness A by someone superior in rank to her."
UK news in pictures

Show all 50
Nicholas Moss, representing the Ministry of Defence, claimed: "This cannot be dressed as new evidence, it is evidence that has been there all along."
But the coroner, Brian Barker QC, said he would consider the new submissions, and commented: "Whether Cheryl was subject to sexual abuse or pressure may fall within the scope of this inquest."
The inquest is expected to last seven weeks and will consider whether a third party was involved and what happened the evening before she died.
In a statement, Emma Norton, Liberty Legal Officer and solicitor for the family of Pte James, said: "We have received new evidence that Cheryl was ordered by an officer to have sex with a private the night before she died. In light of that, we are asking the Coroner to consider the evidence of some other witnesses who complain of sexual coercion at Deepcut at the same time."