August Bank Holiday: Hotels fear for 2016 bookings after washout UK summer
Chairman of the Wales Tourism Alliance: 'I've never known such a sluggish August bank holiday'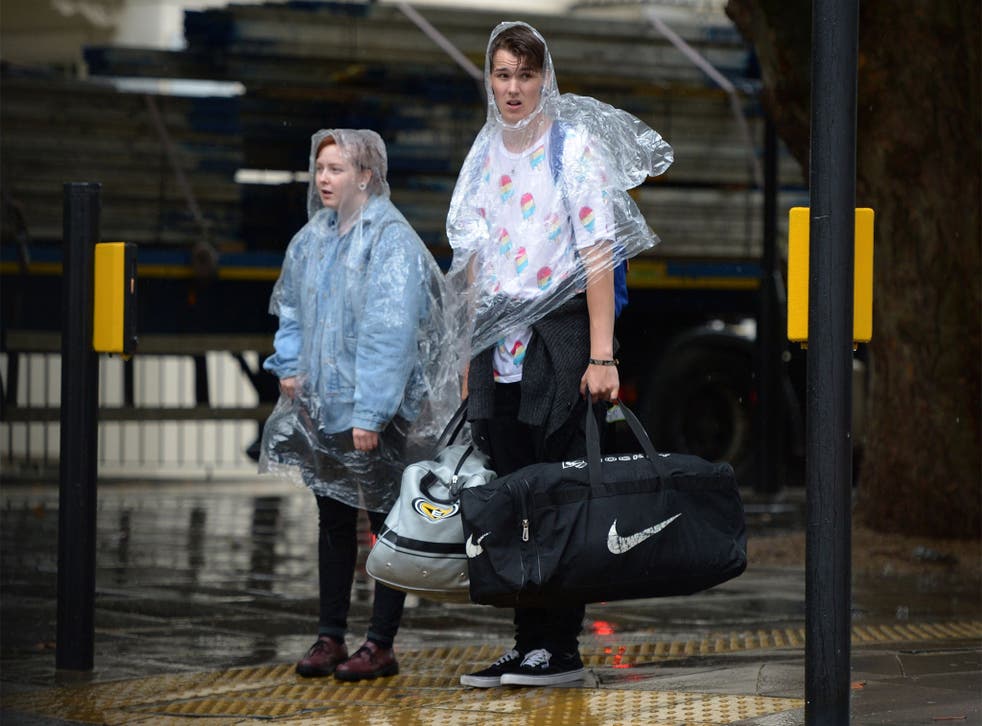 Tourism is enduring a miserable summer. As almost two million holidaymakers prepare to flee the country for the August Bank Holiday, UK tourism chiefs fear the washout summer will hit the domestic travel industry over the weekend – and damage bookings for summer 2016.
The chairman of the Wales Tourism Alliance, Chris Osborne, said: "I've never known such a sluggish August bank holiday. Last year's summer was the best anyone can remember, both within the tourist industry and outside. That inevitably boded well for this year. But we've been hit a range of other factors, including the weather and the weakness of the euro."
Mr Osborne owns the Fourcroft Hotel in the Pembrokeshire resort of Tenby. He said: "The school holidays are the most critical six weeks of the year. Our bookings have held up pretty well – we are single-digit down on 2014."
Greene King, the Suffolk-based brewer, reported a four per cent decrease in spending in pubs in July. In its latest Leisure Spend Tracker, the firm says the fall was "accentuated by poor weather, reducing the appeal of pub gardens."
Resorts in the West Country and South Wales will be affected by a three-day strike by members of the RMT union in a dispute with First Great Western. On Saturday, Sunday and Monday the train operator plans to cancel all departures on five branch lines, and will run a reduced service on main lines between London Paddington, Bristol, Cardiff, Exeter and Penzance.
Attractions such as the London Eye are suffering as a result of the strength of sterling. Last month Merlin Entertainment, which operates the wheel, warned investors: "The persistent weakness in the euro has, and is likely to continue to, impact volumes at our London attractions."
In contrast, the outbound tourist industry is looking forward to a profitable finale to a record-breaking summer. The key holiday airports are anticipating the busiest August bank holiday on record.
At Gatwick, an average of 100 passengers per minute will fly in or out over the four days from Friday to Monday. The three top destinations are all in Spain: Barcelona, Palma de Mallorca and Malaga.
Join our new commenting forum
Join thought-provoking conversations, follow other Independent readers and see their replies