Bad news for George Osborne: Surprise as deficit rises despite UK's growth momentum
Rare July deficit raises doubts about the Coalition's progress in tackling the black hole in Britain's finances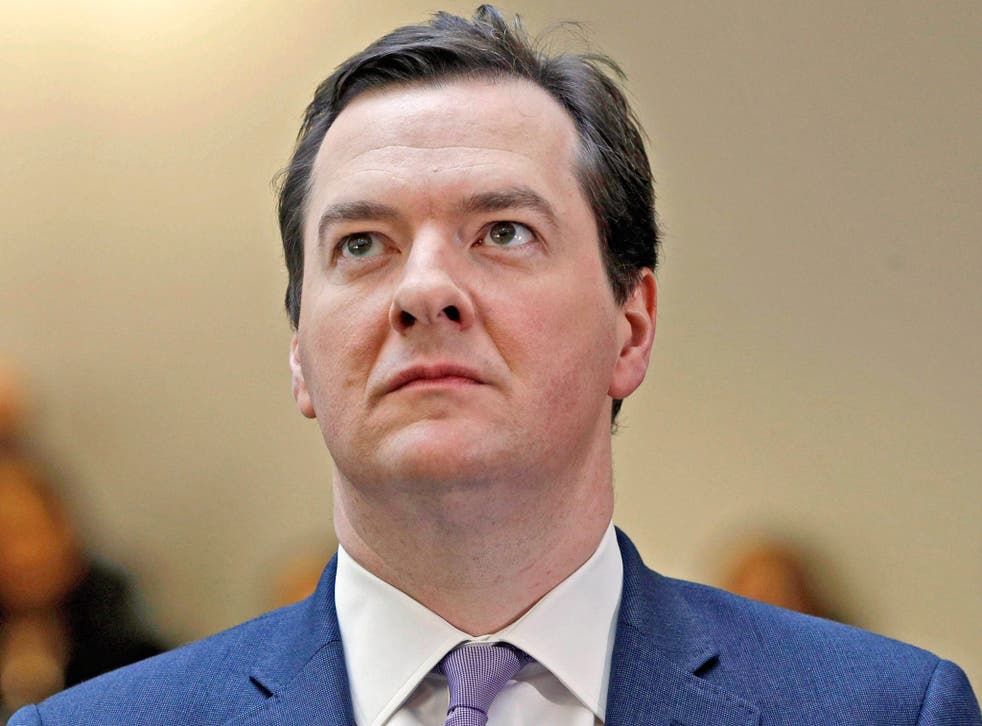 The City was caught off guard today as a surprise July deficit kept the Treasury waiting for a significant boost to public finances from a flowering economic recovery.
Underlying public borrowing stood at £500 million over the month, compared with an £800 million surplus posted in July 2012, according to official figures. The City consensus had been for a £2.5 billion surplus, driven by the rapidly improving economic outlook.
Rob Wood of Berenberg Bank described the figures as "disappointing" but added: "There should be better news for George Osborne in the coming months as growth significantly beats the expectations built into the fiscal forecasts".
July is normally the second-strongest month of the year for the public finances due to the timing of corporation tax payments and self-assessed income tax returns. Though total tax receipts were 3.4 per cent higher than in July 2012, government spending rose by 3.7 per cent.
Treasury sources attributed the high spending in the month to a change in the timing of payments to the health, education and overseas aid departments. They insisted that departments were sticking to their budgets and that over the course of the full year the effect of the change in the timing of outlays would be neutral.
But the trend in the public finances so far this year has disrupted George Osborne's hopes of making faster inroads into the deficit. Excluding various one-offs the borrowing for the financial year to date has been £36.8 billion, up from £35.2 billion in the same period of 2012/13.
The ONS reported that the deficit in 2012/13 was £116.5 billion, £2 billion lower than in 2011/12. The Government is officially targeting a £120 billion deficit for 2013/14. But the Chancellor will be hoping that the gap between spending and revenues will be considerably better than that so he can claim to have reduced the deficit in cash terms every year.
But most economists are expecting the Office for Budget Responsibility to revise up its growth forecasts later this year and, consequently, to paint a healthier picture of the public finances as revenues increase, meaning there could be even better news for the Chancellor.
The figures also showed the national debt rising to £1.19 trillion, equivalent to 74.5 per cent of GBP.
Register for free to continue reading
Registration is a free and easy way to support our truly independent journalism
By registering, you will also enjoy limited access to Premium articles, exclusive newsletters, commenting, and virtual events with our leading journalists
Already have an account? sign in
Join our new commenting forum
Join thought-provoking conversations, follow other Independent readers and see their replies