Bahar Mustafa: Goldsmiths Students' Union diversity officer to keep her job after vote of no confidence petition fails
Exclusive: Petition calling for Bahar Mustafa to be removed from her position did not receive enough signatures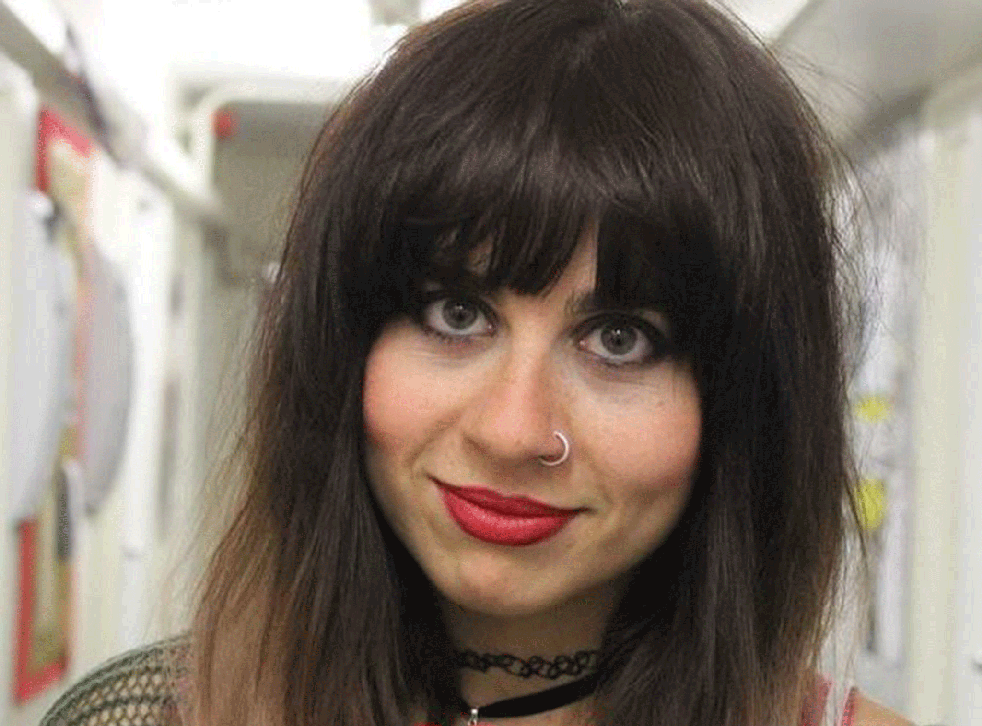 A student diversity officer caught in the centre of a racism row is to keep her job after a petition calling her for to be removed from her position failed.
Bahar Mustafa has faced a backlash in recent weeks after posting a message on Facebook asking white people not to attend an event for black and ethnic minority students in April.
Ms Mustafa, the welfare and diversity officer at Goldsmiths University, defended her position in a video, saying she cannot be racist or sexist to white men as she is a BME woman, but faced losing her job after students started signing the petition calling for her to be removed from her position.
Goldsmiths Students' Union has now said the petition has failed after only 1.9 per cent of its 8,000 members signed it. The students' union has added however that concerns raised will be addressed.
A spokesman for the students' union said: "Following actions taken during the occupation of a university building last month, 165 students signed a petition calling for a Vote of No Confidence in Welfare and Diversity Officer Bahar Mustafa.
"This represents 1.9% of our 8,000+ members and our rules require 3% to have signed to trigger a referendum.
"The petition has therefore failed and so a vote will not take a place.
"However, we recognise that some students and a large number of people outside of the organisation are unhappy with the work of our elected representatives.
"We are looking at how we can address those concerns in dialogue with our members and with our trustees, who oversee our work."
Ms Mustafa became the focus of national media attention after posting the message requesting white people do not attend the event for BME women last month.
In a video posted online by local news website eastlondonlines.co.uk, Ms Mustafa described the backlash she has received as "an outrageous distortion of fact".
She also explains how she cannot be racist or sexist to white men as she is an ethnic minority woman.
"There have been charges made against me that I am racist and sexist to white men…" she said in the video.
"I, an ethnic minority woman, cannot be racist or sexist towards white men because racism and sexism describe structures of privilege based on race and gender and therefore women of colour and minority genders cannot be racist or sexist, since we do not stand to benefit from such a system."
Ms Mustafa also started to receive support online with the hashtag #supportbaharmustafa after the petition was set up asking for her to be removed from her position.
The hashtag was also however appropriated by those criticising Ms Mustafa for her actions.
The petition calling for Ms Mustafa's removal from her post alleged she had "used hate speech based on race and gender".
It read: "For example, the consistent use of hashtags such as #killallwhitemen and #misandry, and publicly calling someone 'white trash' under the official GSU Welfare and Diversity Officer Twitter account."
Ms Mustafa has said her use of the term "white trash" on an official account had been "not professional".
But she also said the use on her personal account of hashtags such as #killallwhitemen were "in-jokes and ways that many people in the queer feminist community express ourselves".
"It's a way of reclaiming the power from the trauma many of us experience as queers, women, people of colour, who are on the receiving end of racism, misogyny and homophobia daily," she said.
Ms Mustafa has reportedly received racist and sexist abuse and death threats after the controversy was reported by the media.