Battle of the Somme: Letters reveal last days of British soldiers killed on front line
'So many killed or mortally wounded near me, and who knows but that it might be my turn next'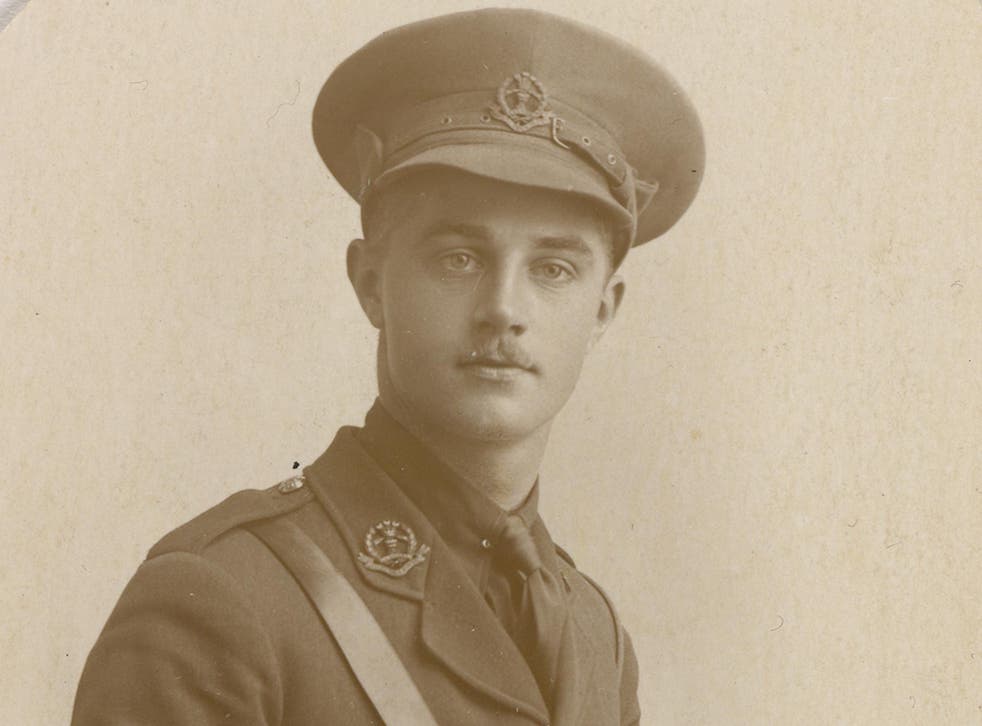 Hundreds of letters sent by British First World War soldiers have been released to mark the centenary of the Battle of the Somme, giving insight into many young men's last days on the front line.
The handwritten messages were written on the eve of or during the battle in northern France in which almost 500,000 British Army soldiers were killed, with one letter talking of giving the Germans "consummate hell" and another asking for "some safety razor blades as soon as poss".
A significant proportion of the letters were the soldiers' final messages to loved ones back home, and 20-year-old private Albert Baker said farewell to his parents by asking for his prized stamp collection to be preserved for his younger brother.
Mr Baker's letter continued: "I am writing this whilst in billets, some three miles behind the Line, not because I feel downhearted at all but because there have been so many killed or mortally wounded near me, and who knows but that it might be my turn next.
"I must thank you again for the way you have brought me up and looked after me, asking you to remember me to all my old friends, particularly Art and Rodney. Who knows but that we may meet again in another sphere, when I shall be able to thank you personally for everything?"
Like many of his comrades, Mr Baker died on the front line at the Somme, after being shot in the lung on September 14.
The Imperial War Museum revealed the letters from its archive as part of a series of events and exhibitions to mark one hundred years since the devastating conflict.
In another, Lieutenant Eric Heaton wrote: "I cannot tell if it is God's will that I shall come through, but if I fall in battle then I have no regrets save for my loved one I leave behind.
"My greatest concern is that I may have the courage and determination neccessary to leave my platoon well. My life has been full of faults but I have tried at all times to live as a man and thus follow the example of my father.
"This life abroad has taught me many things chiefly the fine character of the British race to put up with hardship with wonderful cheerfulness."
On the eve of the battle Lt Percy Boswell of the Yorkshire Light Infantry wrote to his father for the final time, saying: "The Hun is going to get consummate hell just in this quarter and we are going over the top tomorrow when I hope to spend a few merry hours in chasing the Bosch all over the place.
"I am absolutely certain that I shall get through all right, but in case the unexpected happens I shall rest content with the knowledge that I have done my duty – and one can't do more."
Lt Boswell went on to be killed within the first hour of the battle on July 1 1916.
Battle of the Somme - in pictures

Show all 10
Private John Shaw was left partially paralysed after being shot through the hip and wrote a message to his mother in the midst of the battle on October 12, after crawling back to the British trenches.
He wrote: "We went over the top on Sunday 8th and I got wounded. I managed to crawl back to our lines and worse luck here I am. Been here 4 days today and dying for a drink.
"Someone run into us the other day and promised to get us out of it. But we are still here never even brought us any water. I have been shot through the hip and cannot use my right leg.
"Properly knock up. Pity when one gets a blighty one too, after so long." Private Shaw died six days later in a hospital in Rouen.
In all more, than one million men were wounded or killed during the Battle of the Somme, making it one of the bloodiest battles in human history.
Anthony Richards, head of documents at the Imperial War Museum, told the Independent: "These letters are so fascinating because they give such good insight into the soldiers' reasons for fighting, and many of them very clearly express their pride in fighting and dying for their country.
"We have received many documents recently - letters, diaries, love notes - which families have treasured for years and years, and now want to share with the public for the centenary."
A national two-minute silence will be held on Friday morning to mark the first day of the battle, while a memorial service will be held at Thiepval Memorial near the battlefield.
The Imperial War Museum will be open until midnight on Thursday with a free exhibition of film, music and theatre to honour the Somme fighters.
Join our new commenting forum
Join thought-provoking conversations, follow other Independent readers and see their replies