Best places to live in the UK: Research reveals the happiest and most affordable areas
Six London boroughs made the "least happy and expensive" list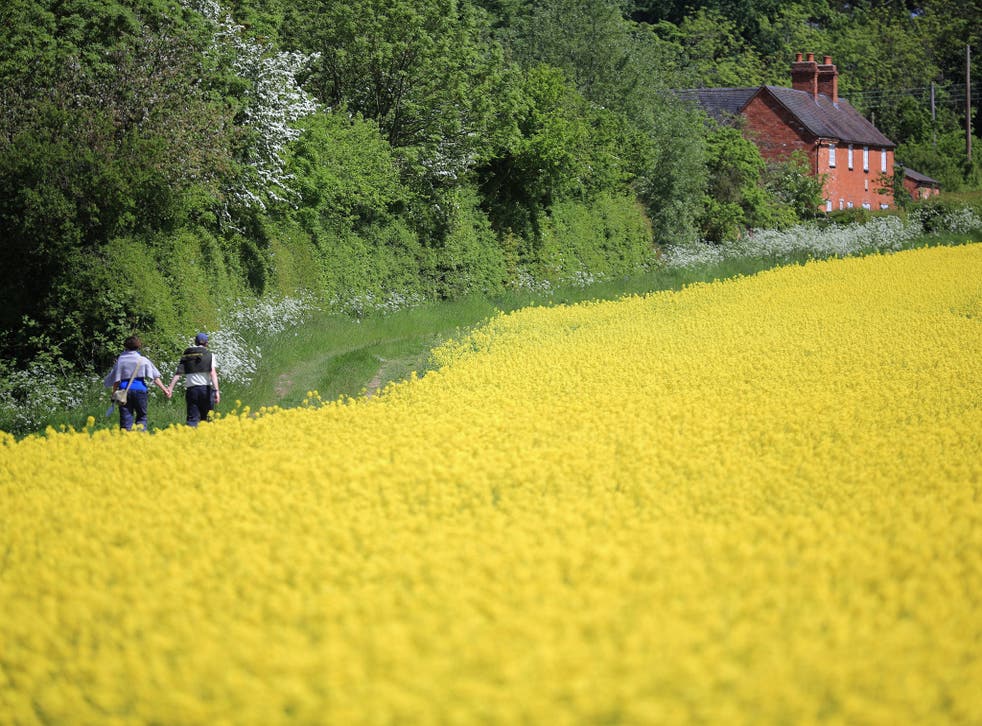 They say it's grim up north, but not according to new research which has placed Cumbria at the top of a list of parts of the country which offer a good quality of life and reasonable house prices.
At the other end of the scale, six of the 10 locations offering the worst balance were in Greater London.
The research was conducted by the Hamptons International estate agents using the Government's Life Satisfaction Index, and data reflecting the average income and house prices in different parts of the country.
Overall, housing markets close to areas of outstanding natural beauty came top of the list as being both happy and affordable. A country lifestyle; a good view; and not too many neighbours set these areas apart, according to Johnny Morris, the head of research at Hamptons International.
Reflecting the attraction of this combination, the Cumbrian districts of Copeland and Allderdale were ranked first and third in the list, and are the least densely populated districts in the country, with less than 100 people per km2.
Copeland boasts market towns and stunning country scenery, by encompassing a National Park, the Lake District and the Solway Coast - an area of outstanding natural beauty.
Ribble Valley in Lancashire, which came second, is one of the least densely populated areas in Britain, and is home to the Forest of Bowland – an area of outstanding natural beauty – and the old market town of Clitheroe.
But researchers also found that affordability was not necessarily always a barrier to happiness, particularly in the South East where expensive markets were more likely to have a higher happiness score. The study put this down to the higher wage of residents living in "leafy well heeled" areas.
Areas including Chichester, Winchseter and Waverly, where a two-bed property costs £330,000, were described as "expensive yet happy" by researchers.
Meanwhile, the dense populations and high costs of city living took their toll on happiness, with the London boroughs of Haringey, Lewisham, Bren, Ealing, Hammersmith and Fulham, and Enfield making the least "happy and expensive" list.
The happiest and most affordable places in the UK - in pictures

Show all 10
The dismal showing for some London boroughs comes after nine boroughs in London made a top 10 list of the worst places to live in the UK.
Barking and Dagenham, on the eastern outskirts of London, came first in the damning poll based on a survey of residents' satisfaction covering 130 places by Rightmove.
The least happy and most expensive places in the UK
Haringey - London
Lewisham - London
Brentwood - East of England
Brent - London
East Hampshire -South East
Oxford - South East
Ealing - London
Hammersmith and Fulham - London
Enfield - London
Guildford - South East
Join our new commenting forum
Join thought-provoking conversations, follow other Independent readers and see their replies