Bill Gates on a mission to rid the world of polio by 2018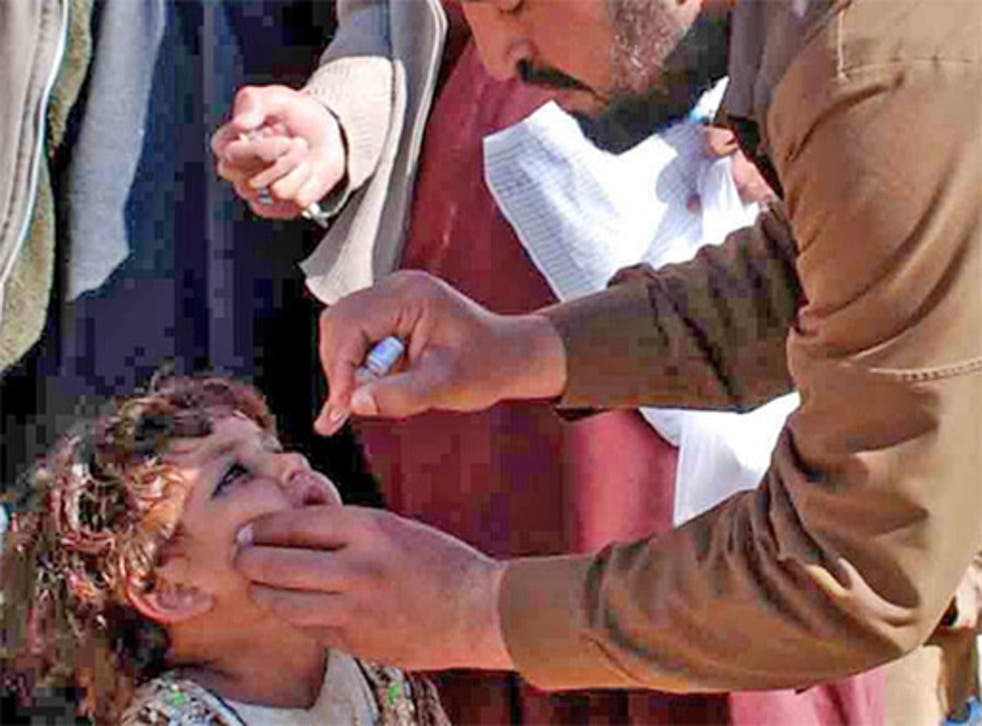 Bill Gates tonight used the annual Richard Dimbleby Lecture to make the claim that polio could be eradicated throughout the world by 2018.
In a passionate speech on the need to reduce child mortality, the Microsoft founder and philanthropist set out his mission to rid the world of polio and praised the British media for its role in highlighting issues of global poverty.
"The fight to eradicate polio is a proving ground, a test," he said. "Its outcome will reveal what human beings are capable of, and suggest how ambitious we can be about our future."
As he pledged the commitment of his Bill and Melinda Gates Foundation to take on the acutely infectious virus, he acknowledged that polio now exists in only three countries; Afghanistan, Pakistan and Nigeria. "Stopping these last cases of polio in these last countries, however, is among the most difficult tasks the world has ever assigned itself. It is also among the most important," he said.
Mr Gates said he had met with the presidents of the three countries where polio remains in order to encourage them to support vaccination programmes in hard to reach communities. "We have gotten to this point because vaccinators are wading through flooded rivers, governments are investing scarce resources in expensive surveillance strategies, and the global health community is on high alert," he said. "These are not sustainable approaches. If we don't get to zero soon, cases will shoot back up to the tens of thousands annually in dozens of countries."
He talked of problems in northern Nigeria, where false rumours have suggested that the polio vaccination causes infertility, and in Pakistan, where masked militants last month murdered nine vaccinators, including a 17-year-old girl. "To me, the nihilism behind these co-ordinated attacks – seeking out goodness to destroy it – is the opposite of what the eradication fight is about."
Gates explained his 15-year personal journey from billionaire computer entrepreneur to funder of global health campaigns. His inspiration was a neighbour, Bill Foege, an epidemiologist who was "responsible for eradicating smallpox", he said. "He's one of the most articulate and inspiring leaders in a field where matters of life and death tend to be mummified by jargon."
Speaking at the Royal Institution of Great Britain in London, Gates, 57, spoke of his excitement at the potential of science to combat disease, suing an exhibit of an "iron lung" respirator – once used to help polio victims to breathe - from the Science Museum as his prop. He said his "all-time favourite" statistic was a chart showing that the annual number of children dying under the age of five had fallen from more than 20 million to 6.9 million in the space of his lifetime.
He praised the British media for its coverage of global poverty issues, singling out Jonathan Dimbleby – who had invited him to give the lecture in memory of his father, head of the famous broadcasting dynasty – for his 1973 documentary on Ethiopia "The Unknown Famine". Gates also cited the work of the BBC's Michael Buerk in the Horn of Africa, a decade later.
In explaining his determination to conquer polio, Gates quoted from The Independent foreign correspondent Patrick Cockburn's personal account of the polio epidemic in Cork in 1956.
Last night The British Polio Fellowship welcomed Gates's stand as "fantastic news" but called on him to also remember sufferers of the neurological condition Post-Polio Syndrome, including 120,000 people in the United Kingdom.
PATRICK COCKBURN
The Independent's Senior Foreign Correspondent grew up in Cork, Republic of Ireland, where he was infected with polio at the age of six during the epidemic of 1956. His 2005 memoir, The Broken Boy, describes his experience of the crippling virus. Despite his physical disabilities, Cockburn has become one of the leading reporters of his generation. He is best known for his coverage of Iraq and is a winner of the Martha Gellhorn, James Cameron and Orwell prizes.
Register for free to continue reading
Registration is a free and easy way to support our truly independent journalism
By registering, you will also enjoy limited access to Premium articles, exclusive newsletters, commenting, and virtual events with our leading journalists
Already have an account? sign in
Register for free to continue reading
Registration is a free and easy way to support our truly independent journalism
By registering, you will also enjoy limited access to Premium articles, exclusive newsletters, commenting, and virtual events with our leading journalists
Already have an account? sign in
Join our new commenting forum
Join thought-provoking conversations, follow other Independent readers and see their replies