Boat race protester Trenton Oldfield brands deportation plans as his wife waits to give birth 'extremist'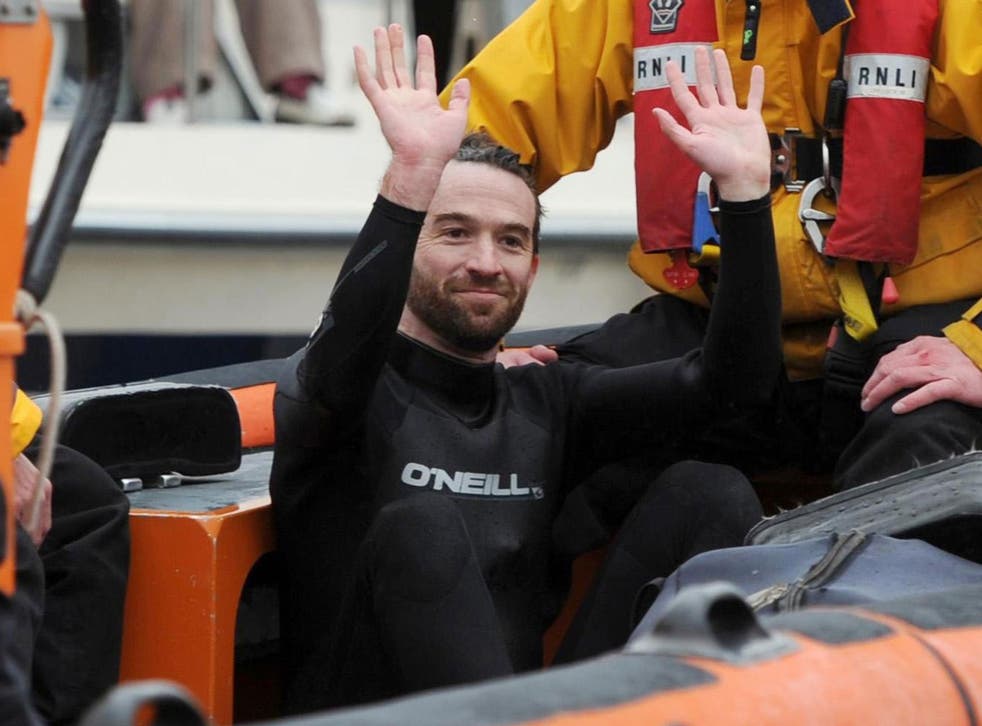 The Australian protester who spent two months in prison after disrupting last year's Oxford and Cambridge boat race yesterday accused the Government of "extremist" behaviour after he was ordered to leave the country by the Home Office.
Trenton Oldfield, 37, whose British wife Deepa is due to give birth on Monday, said he was told a week ago he had to leave the country under immigration rules which allow for the deportation of convicted criminals considered a threat to national security, or whose presence is not considered "conducive to the public good".
He has lived in the UK for 10 years. He told The Independent on Sunday that he has lodged an appeal, arguing that his right to family life under the Human Rights Act will be breached. "It's very serious," he said. "Our whole lives are entangled here. We work together, we produce books together. The judge in her summing up said that I had contributed positively to life in this country. We weren't expecting this.
"It seems an extremist and fundamentalist thing to do. My understanding was that the Government was for the people and now it seems we have to justify ourselves to the Government rather than the other way round. It's very costly and stressful.
"My wife is very stressed and due to give birth. It feels like bullying tactics."
Mr Oldfield delayed the 158th boat race on the Thames in London for 25 minutes after swimming in front of the blades of the Oxford crew, to protest, he said, against "elitism".
His actions caused outrage. Judge Anne Molyneux also took a dim view, ruling that he had acted "dangerously and disproportionately" when she jailed him in October.
Despite this Mr Oldfield told The Independent in March that he had no regrets. "I would have felt less of a man if I hadn't done it," he said.
Join our new commenting forum
Join thought-provoking conversations, follow other Independent readers and see their replies