Boaty McBoatface 'unlikely' to be name of new multi-million pound research vessel
'We want something that fits the mission and captures the spirit of scientific endeavour'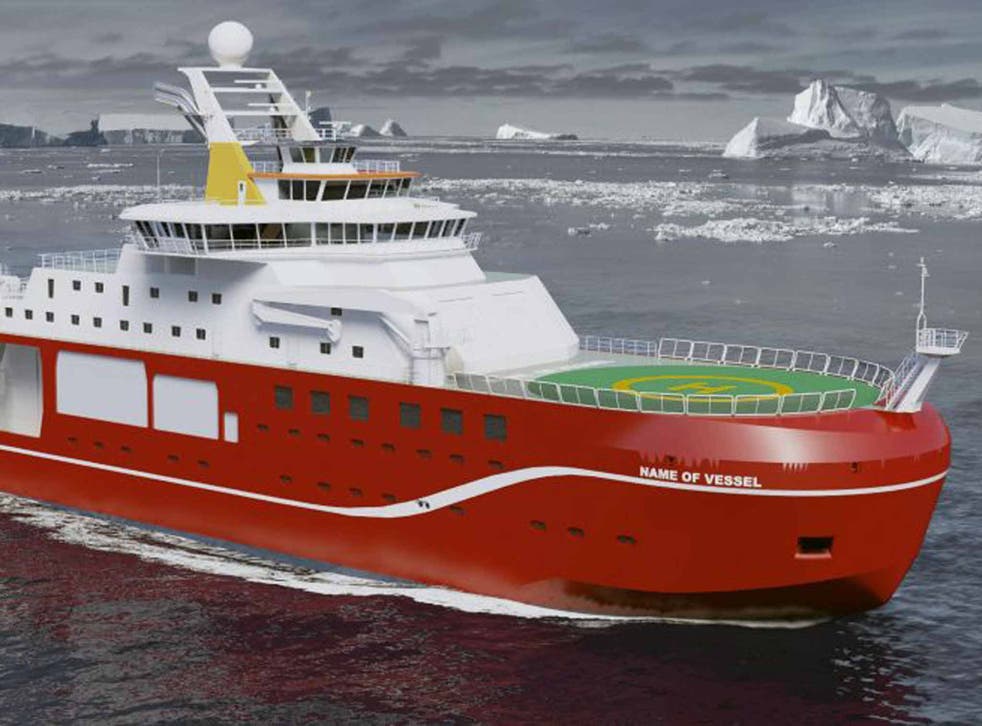 The official name of a new British multi-million pound research vessel is unlikely to be Boaty McBoatface, despite winning a public poll.
The public overwhelmingly gave its backing to the name in a poll that closed at the weekend. It received more than 120,000 votes, some 90,000 clear of the second favourite, Poppy-Mai.
But the science minister, Jo Johnson, has since appeared to signal Boaty McBoatface will not be the final selection.
A spokesperson for Jo Johnson's ministerial office said the poll was not a competition and the minister wants a name that "fits the mission and scientific endeavour of the boat".
Following the end of the poll, the Natural Environment Research Council (NERC) and Mr Johnson will look at all of the entries, which will include some of the more serious names, such as Henry Worsley and David Attenborough, along with the most popular.
Online polls that got out of hand
The poll was held by the NERC and asked people to come up with an "inspirational" title in a bid to publicise Britain's most advanced research ship.
The final decision lies with the science minister. But it not yet clear when the final decision will be made or how many names will be considered.
Ahead of the launch of the poll, Mr Johnson attempted to inspire public suggestions by saying: "Can you imagine one of the world's biggest research labs travelling to the Antarctic with your suggested name proudly emblazoned on the side?"
Arctic Convoys 1941-45: 'The worst journey in the world'

Show all 19
The winning name was originally suggested by a former local BBC radio presenter, James Hand, who has since apologised "profusely" to NERC for scuppering the contest, following the huge surge of support for the name.
"I read the list of entries and there were about 3,000 at the time," Mr Hand said.
"Some of them were really, really funny. Clifford the Big Red Boat was my favourite. So I thought I'd throw one into the ring to see what happens. It got a few likes and I thought nothing of it."
Within days almost 30,000 people had voted for Mr Hand's suggestion.
Other suggested names behind Boaty McBoatface included Henry Worsley, It's Bloody Cold Here and David Attenborough.
The £200 million vessel will be built at the Camel Laird shipyard on Merseyside. At 128m long, it will carry a team of 90 scientists and support staff. The royal ship is set to sail in 2019.
Join our new commenting forum
Join thought-provoking conversations, follow other Independent readers and see their replies