Customer receives bottle of urine in HelloFresh delivery
Meal kit company apologises after Oliver McManus finds unwanted addition to his order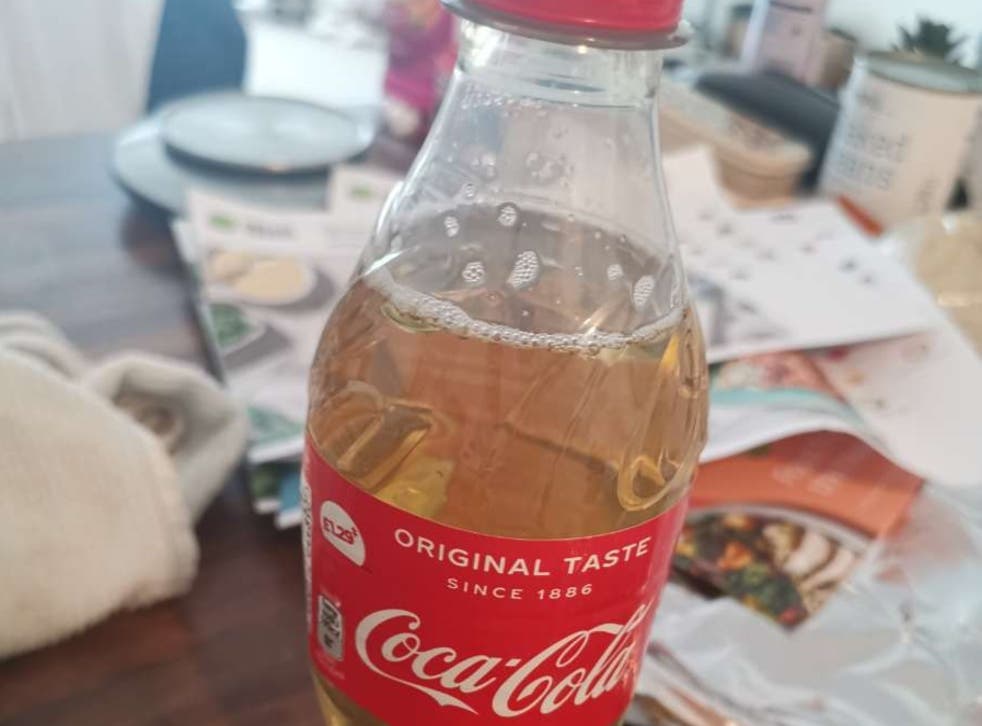 Leer en Español
A customer has told of his surprise after he received a full bottle of urine as part of a food delivery during lockdown.
Oliver McManus said he received the suspicious-looking yellow liquid with a meal kit from HelloFresh on Sunday morning.
He tweeted the company a picture with the question: "Hey HelloFreshUK, I'll keep it simple: why have I received someone's bottled up piss as part of my order? Look forward to your response on this one."
Mr McManus added: "Give me an address, I'll send it to you and you can have a whiff in case you're sceptical!"
The company's social media team replied: "We truly lack the words to describe how sorry we are because of this."
Several Twitter users responded with the usual barrage of jokes, puns and abuse, with some suggesting it was apple juice. Mr McManus replied: "It's really not".
HelloFresh does not supply drinks with its meal kits and some people speculated that the mistake may have occurred after a delivery driver used the bottle to go to the toilet to save time. Mr McManus tweeted that he believed it was a delivery error, adding "the box wasn't sealed properly and it [the bottle] was just sort of nestling on the top."
He told The Independent that he had been "taken by surprise" not only by the delivery but also the reaction on social media.
"The last thing I would want is for anyone to get sacked or in trouble as a result of this incident. It is unfortunate that it happened but I'm sure it raises some wider questions about working conditions in the UK."
Mr McManus added that HelloFresh had been "very apologetic" and were still investigating. He said: "I just didn't expect so many people to care. It's all taken me by surprise, if I'm honest."
HelloFresh said in a statement: "We are truly horrified and sorry that the customer received the offending item. Given the wholly unacceptable nature, we are urgently investigating, along with our delivery company, how an open box with this bottle in it was delivered.
"We have apologised directly to Mr McManus and offered an appropriate good will gesture. We are working hard to do everything we can to ensure that this cannot happen again."
Register for free to continue reading
Registration is a free and easy way to support our truly independent journalism
By registering, you will also enjoy limited access to Premium articles, exclusive newsletters, commenting, and virtual events with our leading journalists
Already have an account? sign in
Register for free to continue reading
Registration is a free and easy way to support our truly independent journalism
By registering, you will also enjoy limited access to Premium articles, exclusive newsletters, commenting, and virtual events with our leading journalists
Already have an account? sign in
Join our new commenting forum
Join thought-provoking conversations, follow other Independent readers and see their replies