Breck Bednar murder: Police sorry over mistakes that led to grooming and murder of boy
 Breck's mother expressed concerns to police in the weeks before the murder, but they chose not to follow up
Sunday 13 March 2016 18:33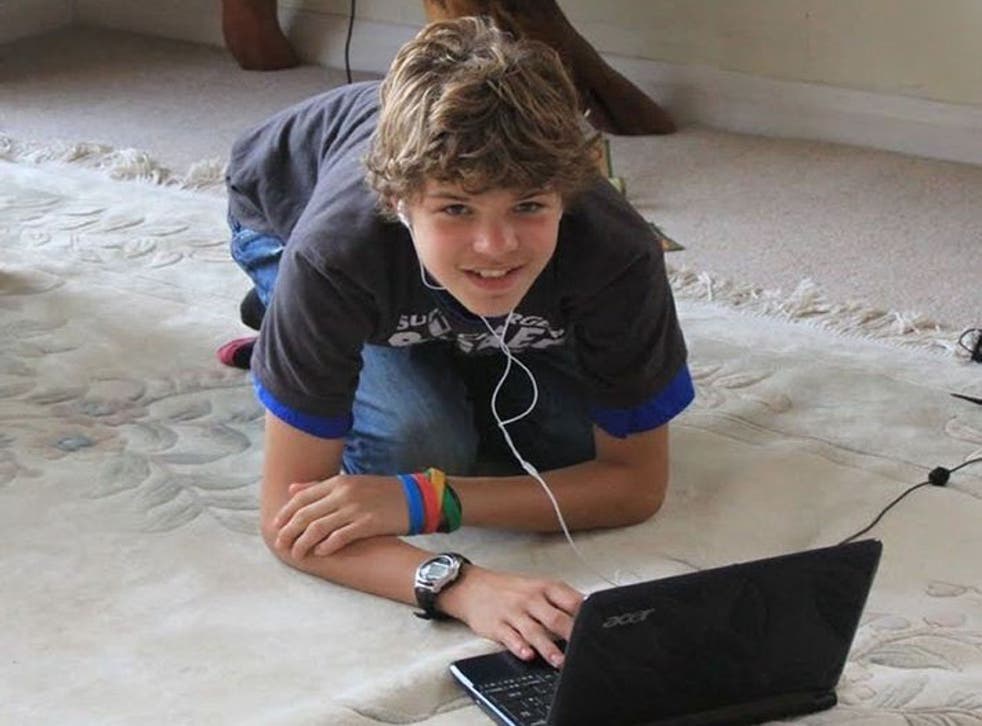 Parents of the murdered schoolboy Breck Bednar have received a pay-out from Surrey Police, after the force issued an unreserved apology and admitted they made "mistakes" during his case.
Breck was killed in 2014, aged 14, after being groomed by computer engineer Lewis Daynes, who was 19 at the time. Mr Daynes lured Breck to his Essex flat and stabbed him in what is believed to be a sexually motivated attack.
It later emerged Breck's mother, Lorin LaFave, 48, contacted officers in the weeks before the murder to voice concerns that her son was being groomed online, but police chose not to follow up the concerns.
Her worries, first reported to Surrey police in 2011, were not investigated and it was subsequently revealed that Mr Daynes had previously been arrested on suspicion of raping another teenage boy. The offences were reinvestigated only when Mr Daynes was brought in for questioning over Breck's murder.
In a statement, the force said: "Surrey Police accept that mistakes were made in how Ms LaFave's telephone call to them was handled and responded to; and unreservedly apologises for them.
"As part of the settlement, Surrey Police have agreed to implement recommended changes to their procedures to ensure that other children like Breck are protected.
"Mr Bednar and Ms LaFave hope to work with Surrey Police in order to enhance awareness of the dangers that young people face online and to ensure that appropriate training is given to staff to assist in the prevention of similar crimes against children."
The Independent Police Complaints Commission (IPCC) launched an investifation, and found the call handler and their supervisor were ill-equipped for deadling with grooming concerns.
Ms LaFave has launched the Breck Foundation to help educate children about the dangers of the internet
Mr Daynes, now 20, is now serving a life sentence in prison.