Donald Trump inspired Brexit campaign because facts don't work, says Leave founder Arron Banks
'You have got to connect with people emotionally. It's the Trump success'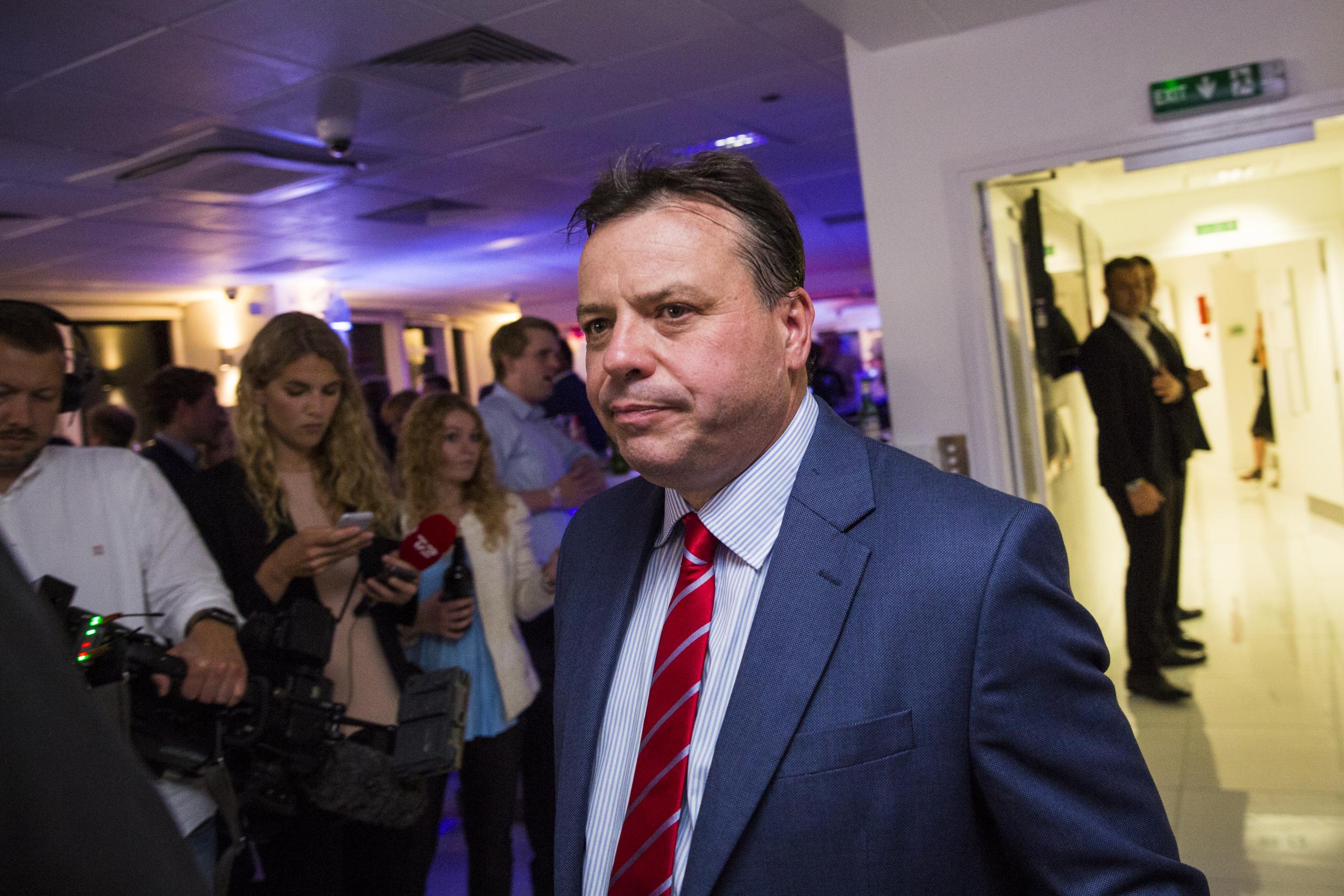 "Facts don't work" for winning votes, according to the multimillionaire co-founder of the Leave.EU campaign.
Prominent Ukip donor Arron Banks admitted financing an "American-style" referendum campaign, referencing controversial Republican presidential frontrunner Donald Trump as an influence.
The insurance entrepreneur and diamond tycoon was a founding member of Leave.EU campaign group and its main financier - but his conduct since the Brexit vote has attracted criticism.
Talking to the Guardian about the referendum campaign, Mr Banks said: "It was taking an American-style media approach.
"What they [Political strategists Goddard Gunster] said early on was 'facts don't work' and that's it.
"The remain campaign featured fact, fact, fact, fact, fact. It just doesn't work. You have got to connect with people emotionally. It's the Trump success."
The prime emotional connection Leave.EU made with voters is widely accepted to have been on the issue of immigration. However, it is unclear whether it will be possible to reduce immigration, as access to the single market with Europe necessitates free movement.
The Leave campaign also received criticism for other exaggerated claims made during the referendum campaign. In particular, the claim that there could be an extra £350 million per week for the NHS, having been repeatedly rebuffed by the UK Statistics Authority, was almost instantly reneged on by high-profile Leave figures following the vote.
6 ways Britain leaving the EU will affect you
Show all 6
Mr Banks was also criticised for his response to the spike in racist incidents which followed the outcome of the referendum.
After the POSK Polish cultural centre in West London was attacked, he wrote on social media: "What's a psok cultural centre when it's at home. Pack in the guardian connected outrage….Yawn". Other tweets accused the media of 'spinning' racist incidents.
The seperate Vote Leave campaign for Brexit was also criticised for its approach to facts and repeated the same highly dubious claims on NHS funding and immigration.
In particular, Michael Gove – who is now running for the leadership of the Conservative party - came under fire after claiming "people in this country have had enough of experts" during a debate.
Join our commenting forum
Join thought-provoking conversations, follow other Independent readers and see their replies