Bring back American nukes? US involvement in Trident means they're already here
Philip Hammond is talking about allowing American nuclear weapons in Britain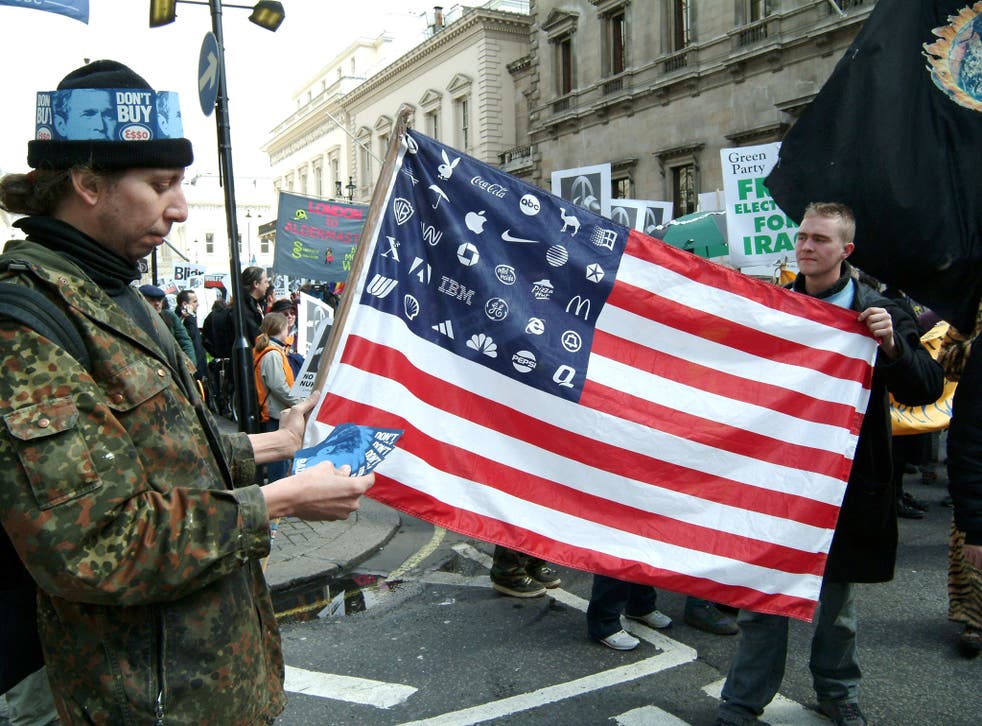 Bring back the Greenham Common women. That's my first thought, now that the Foreign Secretary, Philip Hammond, has started talking about allowing American nuclear weapons into Britain again, to let Russia know it can't mess with us.
"It's the Cold War, rerun," says a Greenham activist I used to know as Katrina, down the line from her new life in Wales. "I'm disgusted but I'm not surprised."
She was one of 50,000 women who joined hands in 1983 to encircle the American air base at Greenham Common, Berkshire, in opposition to the siting of Cruise missiles there. Katrina lived in the makeshift peace camp at the main gate for 17 years; and stayed with a few of her friends long after the missiles went away, to protest against Trident.
They would climb into the trees around the Atomic Weapons Establishment at nearby Aldermaston, to watch for signs of nuclear warheads being driven by lorry up to Faslane in Scotland, to be carried on missiles by one of Britain's four Vanguard class submarines.
And that leads to my second thought, the really very important thing that people miss in the debate we are suddenly having now, about whether Britain should agree to host American nukes again. We've already got them. They're here.
Politicians and military leaders tell us that Trident is an "operationally independent" British nuclear deterrent, but that is not really true. The Trident missiles are designed, maintained and largely manufactured by the Americans. They are guided by weather data and global positioning systems supplied by the USA, which could be denied to us. We cannot fire a single Trident missile without Washington's approval.
That's fine so long as we are on America's side but what if we want to act alone? What if David Cameron declares war on Fifa and orders a nuclear attack on its headquarters in Switzerland? The Americans could switch off the GPS and render them useless. Quite right, you might say. Nuclear holocaust would be an over-reaction, no matter how foul Sepp Blatter's regime. But I'm using this playful example to demonstrate a deadly serious point of principle: Trident is not really "operationally independent" at all.
That is the phrase used by both Labour and the Conservatives to justify their support of a replacement, which it is estimated will cost somewhere between £25bn and £100bn. The final decision about whether to go ahead will be made next year, but it is looking like a foregone conclusion, with a budget of £4bn for research and development already. But the present system is practically part of the US nuclear armoury, whether or not the missiles carry the Union Flag.
Which countries have nuclear weapons?

Show all 14
This is not CND propaganda; it is information detailed in the findings of the highly reputable all-party Commons Defence Committee back in 2006, findings which experts say are still current. The report makes clear that Britain does not own its Trident ballistic missiles, but leases them from the United States: "Aside from those at present deployed, the missiles are held in a communal pool at the US Strategic Weapons facility at King's Bay, Georgia."
That is where they are also maintained. The Royal Navy tests its Trident missiles off the coast of Florida, under US supervision. They were "designed and manufactured in the United States by Lockheed Martin". The firing system is American, so is the neutron generator that triggers nuclear fission, and the nose cone that houses the warheads.
The three warheads on each missile are based on an American model, but manufactured at the Atomic Weapons Establishment at Aldermaston. This is run by a company owned by the British giant Serco, and two US corporations, Lockheed Martin and Jacobs Engineering Group. The chief executive officer is Kevin Bilger, an American who worked for Lockheed Martin for three decades.
The guidance system for Trident is made in the States and is the same as used by US submarines. The Defence Committee published evidence from Greenpeace which said: "The fact that, in theory, the British Prime Minister could give the order to fire Trident missiles without getting prior approval from the White House has allowed the UK to maintain the façade of being a global military power. In practice, though, it is difficult to conceive of any situation in which a Prime Minister would fire Trident without prior US approval."
If he threatened to do so, the Americans could "cut off the technical support needed for the UK to continue to send Trident to sea … in practice, the only way that Britain is ever likely to use Trident is to give legitimacy to a US nuclear attack by participating in it".
Trident was introduced in the Nineties, but it is a result of the Mutual Defence Agreement signed between Britain and America in 1958. The pact was renewed in late 2014 and the US expects Britain to spend big on a replacement for Trident.
Only the SNP opposes the idea with any political force, and that seems mainly about getting Trident out of Faslane. The submarines are maintained at Devonport in Plymouth and could perhaps be based there with a little work, bringing jobs to the area (as well as an outside chance of a nuclear explosion).
The Secretary of State for Defence, Michael Fallon, puts the cost of renewal at £25bn, and says it is a price worth paying: "We live in a very uncertain world. Russia is modernising its nuclear fleet, North Korea is conducting nuclear tests. We cannot predict what the threat to this country will be in the 2030s, the 2040s, the 2050s. We need to be sure we have our nuclear submarines to counter it."
The Americans brought nuclear bombs to airbases in Britain in 1958 but flew the last ones out in 2008, when the threat looked to have changed. But suddenly Russian bombers are being chased away from British airspace again and, last Sunday, the Foreign Secretary was asked by Andrew Marr whether it would be the right signal to send to Vladimir Putin, if we allowed American nukes to return?
"Well it could be, but I think we've got a very delicate act to perform here," said Mr Hammond. "We've got to send a clear signal to Russia that we will not allow them to transgress our red lines. At the same time, we have to recognise that the Russians do have a sense of being surrounded and under attack, and we don't want to make unnecessary provocations either."
Would he personally approve of US nukes in Britain? "We work extremely closely with the Americans. That would be a decision that we would make together if that proposition was on the table and we'd look at all the pros and the cons and come to a conclusion."
His refusal to rule it out was an alarming flashback to the Cold War, which made me think of Katrina. The peace camp at Greenham Common was established in 1981 by a group of women who walked from Wales to challenge the decision to site 96 Cruise missiles at the air base. "We fear for the future of all our children and for the future of our world which is the basis of all life," they said in a letter to the US base commander.
The protest grew and, in 1982, 30,000 women joined hands to encircle the eight-mile perimeter fence. The following year, 50,000 women did the same. Greenham became the defining protest of its age, alongside the miners' strike.
Katrina and 20 or so other women stayed living in a couple of caravans at the old entrance to the base long after it was closed. When I met them in the late Nineties, they were trying to follow the Aldermaston lorries in a car with a big arrow on the side and the words: "Danger! Nuclear Weapon In Transit."
They would cut the fence and insist on being arrested, so that the court – and by extension the Establishment – had to take note of their cause. Katrina was arrested many times but has no regrets: "What's the point of working into some kind of career structure when the world's on the brink of a nuclear holocaust?
"I have to take action or I'm in a state of mental torment about it the whole time."
Seven standing stones surround a sculpture of a flame in a peace garden on the site where the camp used to be, and there is a spiral engraved with the words "You can't kill the Spirit".
"Our aim was for the American base to close and for the Common to be given back to the people. We achieved that," says Katrina after I trace her to an address in Wales. She moved there a decade ago, five years after the camp closed, and changed her name to Kathrine Jones when she married. Now in her late fifties, she was a candidate for the Socialist Labour Party in Arfon, Gwynedd, at the last election.
"The State we live in has never abandoned its addiction to the American war machine, not least because it means they don't have to face up to Britain's real position in the world," she says, and whatever you think of her far-left politics there is truth in that.
"I will never accept the US military's domination of our foreign and defence policy, and I know that many other former Greenham Common women will never accept it either. I will do all that I can, in a non-violent way, to oppose that."
The achievements of the peace movement were "squandered" by "greedy, militaristic governments", she says. "You just hope that we can still find the strength to keep going and somehow there is a new generation coming through that won't put up with it any more."
That new generation of protesters is needed, and not just because of the fears raised by Philip Hammond.
Bring back American nukes?
Look at Trident: they never really went away.
Join our new commenting forum
Join thought-provoking conversations, follow other Independent readers and see their replies