Government accused of making Britain 'reliant on others' for defence as 37 Nato aircraft deployed to Scotland
RAF awaiting arrival of new P-8 maritime patrol aircraft after Nimrod programme scrapped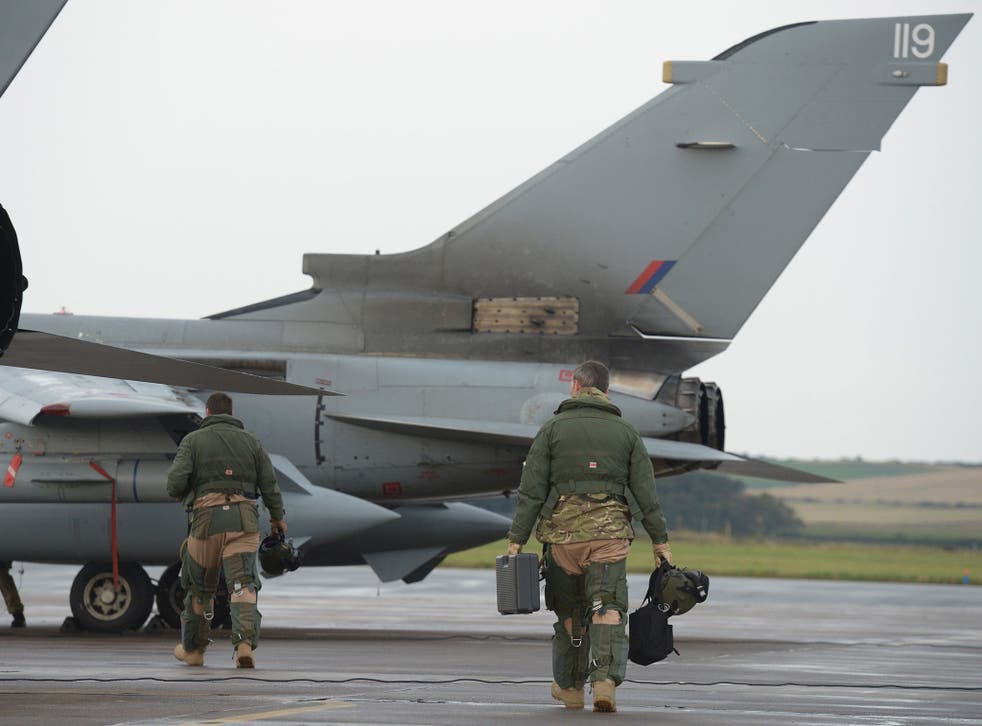 The Government has been accused of leaving Britain "reliant on the goodwill of others" for its security as figures revealed Nato allies deployed almost 40 planes to a key airbase.
Tobias Ellwood, the minister for defence, said 37 maritime patrol aircraft - including planes from the US, Germany and France - were temporarily deployed to RAF Lossiemouth in Scotland last year.
The number of aircraft from Nato states at the base has increased by 76 per cent from 21 in 2015, according figures revealed in answer to a written parliamentary question from the Shadow Defence Secretary, Nia Griffith.
Maritime patrol aircraft are designed to undertake long journeys over water, on missions including reconnaissance and search and rescue.
The UK used Nimrod planes for the task for decades, but a project to replace its ageing fleet was scrapped by the Coalition in 2010 amid delays and rising costs in a decision Labour said now looks "downright reckless".
"As an island nation, the ability to patrol our own shores and protect our key military assets is absolutely essential," Ms Griffith said.
"As Labour said at the time, the Tories' decision in 2010 to cut up our Nimrod aircraft and sell them for scrap was a serious mistake. It now looks downright reckless."
She added: "These figures highlight the extent to which we are now reliant on the goodwill of others to keep Britain safe. We are thankful for our allies' support but this level of dependence is simply unacceptable.
"Everywhere you look right now - whether it is the shrinking of the Army, the loss of key capabilities or the failure to deliver a national shipbuilding strategy - the damage the Tories are doing to our armed forces is undermining our national security."
Mr Ellwood said the US had temporarily deployed 20 maritime patrol aircraft to RAF Lossiemouth during 2016, while Canada had deployed eight, France five, Germany three and Norway one.
Conservative ministers blamed the previous Labour government for the failure of the Nimrod project in 2010, as MRA4 aircraft in development were dismantled for scrap amid anger from pilots and workers.
Liam Fox, then the Defence Secretary, said the programme was almost £800m over budget and running seven years late when the new Government took office.
"The decision to scrap the Nimrod MRA4 programme was one of the most difficult we had to take," he wrote in The Telegraph.
"The single MRA4 aircraft that had been delivered to the RAF was so riddled with flaws it could not pass its flight tests, it was simply unsafe to fly."
UK news in pictures

Show all 50
Mr Fox claimed the money and time needed to rectify all problems was prohibitive, and the cost of sustaining even the fleet over the next ten years would be £2bn, adding: "We took the decision not to throw good money after bad."
That scrappage programme itself cost £200m, angering campaigners who battled to save the new Nimrods.
The Ministry of Defence (MoD) has since confirmed a deal to purchase nine P-8A Poseidon Maritime Patrol Aircraft to be based at RAF Lossiemouth.
Due to arrive in 2019, officials said they will play "a vital role in protecting the UK's nuclear deterrent" and two new aircraft carriers, as well as carrying out rescues and maritime patrol missions tracking hostile submarines.
In the meantime, British pilots are training in American P-8s and other Nato aircraft in Scotland, which are mainly used in exercises that make up 80 per cent of flights.
A spokesperson for the MoD said that although the number of foreign planes had increased, operational flights in 2016 were less frequent than the previous year.
"In 2010 there was a £38bn black hole in the defence budget and difficult decisions had to be made, including scrapping Nimrod which was nine years late, £800m over budget, and had failed to produce one plane that was safe to fly," he added.
"We work closely with our Nato allies on security in the North Atlantic and have robust force protection measures in place for our assets which we continually review.
"We are investing in maritime patrol aircraft as part of our £178bn equipment plan, with the first of our nine P-8 aircraft set to be delivered in 2019 as planned."

Join our new commenting forum
Join thought-provoking conversations, follow other Independent readers and see their replies