Britain's top vet sparks controversy with call for ban on slashing animals' throats in 'ritual' slaughters for halal and kosher meat products
John Blackwell, president-elect of the British Veterinary Association, said the religious slaughter of poultry, sheep and cattle caused unnecessary suffering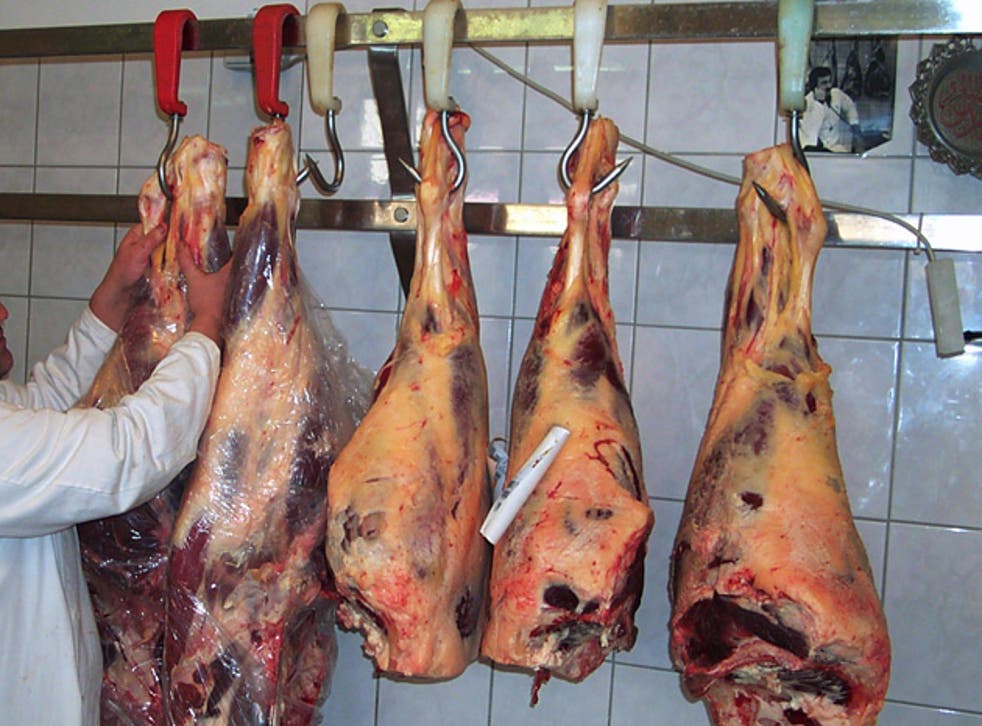 Britain's top vet has called for the religious slaughter of animals to be banned if more humane methods are not adopted.
John Blackwell, president-elect of the British Veterinary Association, said the religious slaughter of poultry, sheep and cattle caused unnecessary suffering to animals.
Speaking to The Times newspaper Mr Blackwell said British abattoirs could follow the example of the Danish meat industry, which bans the slaughter of animals which are not stunned prior to death.
He said: "The Danish unilateral banning [was done] purely for animal welfare reasons, which is right."
"We may well have to go down that route."
Mr Blackwell said the way halal and kosher meat is created, through the throat being slit, resulted in "five or six seconds" of pain for the animal."
"They will feel the cut," he said.
"They will feel the massive injury of the tissues of the neck. They will perceive the aspiration of blood they will breathe in before they lose consciousness."
He told the newspaper the issue was "one of the most important on our (vets') radar."
Traditionally Jewish and Islamic slaughter practices involve animals having their throats slit and the blood drained. But Mr Blackwell has suggested stunning the animals so that they are unconscious before the fatal cut is made.
According to The Times more than 600,000 animals bleed to death in religious abattoirs in Britain every week.
Following reaction to the article Mr Blackwell was forced to defend his position on Radio 4's Today programme.
"Our view has always been that animals should be stunned. They should be imperceptible to pain as death supervenes,' he told the BBC.
"We are looking for a meeting of minds to review the evidence base which clearly shows that slaughtering animals without stunning compromises welfare."
"If that can't happen then I would like labelling at the point of sale that gives the consumer informed choice. If that is not possible we would be looking for a ban for killing without stunning."
"There is no insensibility for these animals by cutting its throat and these remain conscious for seven seconds for sheep and two minutes for cattle and that is not acceptable. As a vet and scientist welfare is top of our list".
Last month the Danish government introduced a ban on the religious slaughter of animals for the production of halal and kosher meat, after years of campaigning from welfare activists.
The change to the law was labelled "anti-Semitism" by Jewish leaders and "a clear interference in religious freedom" by the non-profit group Danish Halal.
Join our new commenting forum
Join thought-provoking conversations, follow other Independent readers and see their replies