British military bases issue security alert after Russian TV crew accused of spying outside cyber warfare HQ
Soldiers told to call police if Channel One journalist Timur Siraziev is spotted near bases
Tom Embury-Dennis
Sunday 02 December 2018 01:16 Comments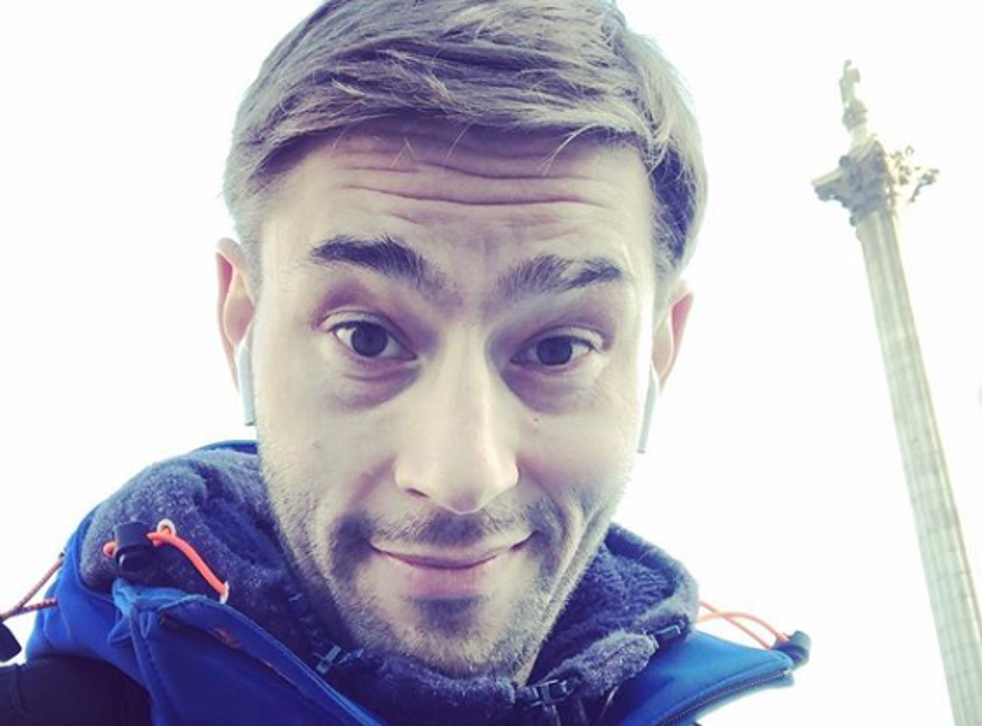 Military bases across the UK have issued security alerts after a Russian TV crew were accused of spying outside the British Army's secret cyber warfare headquarters.
Soldiers were told to call police if they see near military bases a journalist and cameraman from Russian state-controlled broadcaster Channel One.
The alert comes after reporter Timur Siraziev was seen near the barracks of 77th Brigade, a top secret military unit specialising in "non-lethal" forms of psychological warfare, on 21 November.
He was recorded by security cameras at the base in Hermitage, Berkshire, and was seen filming close to the perimeter fence, according to the Mail on Sunday.
The newspaper said it had seen a copy of the alert, which is marked "official-sensitive" and features a photo of Mr Siraziev and the Toyota Avensis he was driving.
"The two men approached the main entry point for the barracks where their vehicle was stopped," the alert reads. "They attempted to gain entry presenting themselves as Russian media, claiming to be from 'Channel One Russia' making follow up enquiries on 'an article in the press'.
Second suspect identified in Sergei Skripal poisoning
"No access was gained and they were turned away."
A senior Army source said: "Timur Siraziev's suspicious behaviour was monitored by the base's security systems throughout."
Mr Siraziev was reported to have told Russian news agency RIA Novosti he had not done anything illegal or secret and did not try to enter the base.
Troops were warned not to approach or speak to the journalist, who, the alert noted, "was active in reporting on the Salisbury nerve agent incident" in July.
According to the Russian Embassy website, Mr Siraziev is London bureau chief for Channel One, a channel partly owned by Roman Abramovich and widely viewed as a propaganda outfit for the Kremlin.
UK news in pictures

Show all 50
Days after the alert, Mr Siraziev's report was aired on Channel One. In it, he accused 77th Brigade of faking evidence in a bid to discredit Russia in Syria and sowing "panic, hostility and hatred" on social media platforms.
"This sort of activity is spying to all intents and purposes and it will raise deep concerns among personnel in 77th Brigade and their families that the Russians are covertly recording footage of the base and of troops going about their everyday business," former Army commander Richard Kemp told the newspaper.
Defence secretary Gavin Williamson said: "We take the security of our bases and personnel incredibly seriously.
"If a member of the public sees anyone acting suspiciously in or around a military base it should be reported to the police as a matter of urgency."
The 77th Brigade is a regular and reserve unit which aims to "challenge the difficulties of modern warfare using non-lethal engagement and legitimate non-military levers as a means to adapt behaviours of the opposing forces and adversaries", according to the Army website.
Register for free to continue reading
Registration is a free and easy way to support our truly independent journalism
By registering, you will also enjoy limited access to Premium articles, exclusive newsletters, commenting, and virtual events with our leading journalists
Already have an account? sign in
Join our new commenting forum
Join thought-provoking conversations, follow other Independent readers and see their replies