British Jews are scared to go to the shops after Paris attacks, says former Chief Rabbi Lord Sacks
Lord Jonathan Sacks said that Jews were worried that they may face attacks in the wake of the Paris killings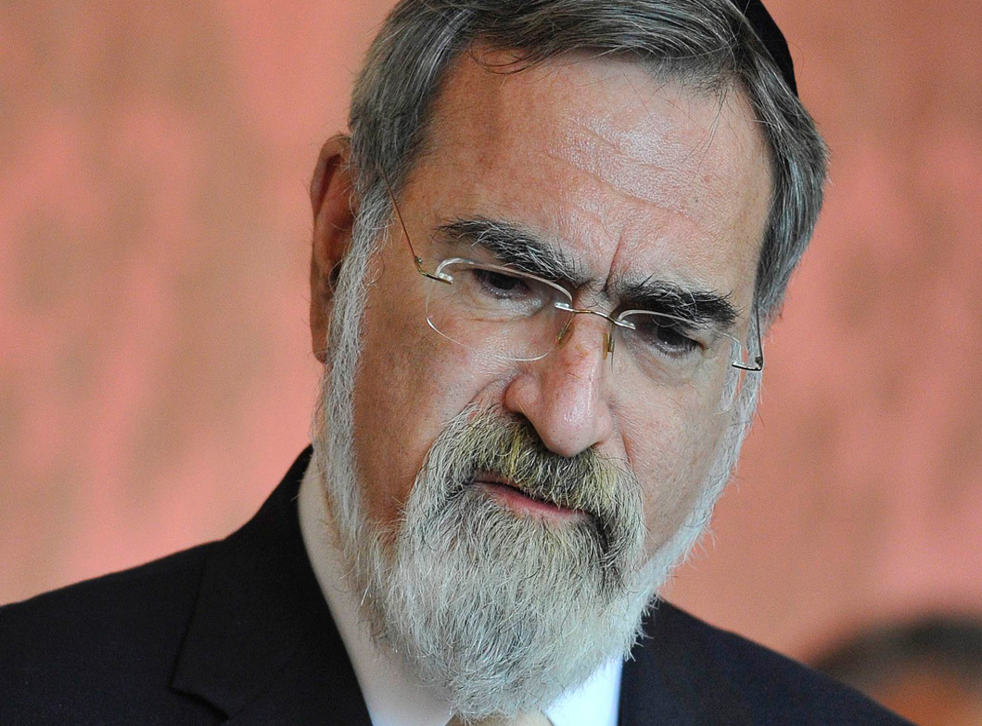 The UK's former Chief Rabbi has said that British Jews are scared to go to synagogues or the shops, as Theresa May calls for anti-Semitism to be dealt with more rigorously.
Lord Jonathan Sacks, now Emeritus Chief Rabbi of the United Hebrew Congregations, said that following the Paris attacks, British Jews were starting to ask whether they would be protected attending synagogue or going to a Jewish shop.
"I hope it will dissipate quickly but there can be no doubt that there is an anxiety now among British Jews which is fairly substantially at a record higher within my lifetime," he told the Murnaghan Show on Sky News.
At an event to commemorate the victims of the Paris attacks in London, the Home Secretary praised the contribution Jewish people make to the UK and said that the country would not be the same without people of all faiths.
But Mrs May said she was troubled at the threats now faced by Jewish people and the UK must make greater efforts to eradicate anti-Semitism.
In pictures: Extremists in the EU

Show all 6
"I never thought I would see the day when members of the Jewish community in the United Kingdom would say they were fearful of remaining here in the United Kingdom."
She echoed the French prime minister Manuel Valls' comment: "If 100,000 Jews leave, France will no longer be French, the French Republic will be judged a failure," and said: "It is a sentiment I well understand, one that holds true for Britain.
"Without its Jews, Britain would not be Britain, just as without its Muslims, Britain would not be Britain - without its Sikhs, Hindus, Christians and people of other faiths, Britain would not be Britain," she added.
Lord Sacks defended the Charlie Hebdo cartoonists and said he disagreed with the Pope, who said those mocked religion should expect a "punch".
Police have stepped up their presence outside sensitive Jewish sites in case of an attack.