British jihadist who faked his death in Syria to could return home facing life in prison after terrorism conviction
Imran Khawaja was photographed holding the severed head of a man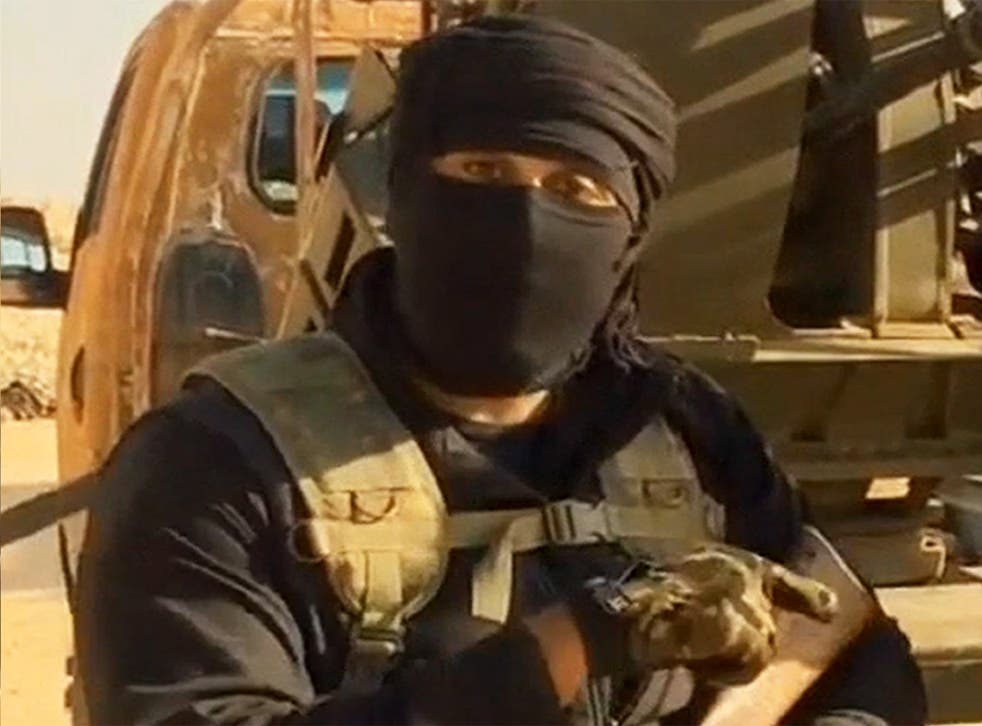 A British jihadist who faked his death in Syria so he could return home undetected faces life in prison having been convicted of major terrorism offences.
Imran Khawaja, 27, from Southall, London, spent six months in the war-torn country last year at a terrorist training camp after arriving via Kurdistan in January. He had also been photographed holding the severed head of a man.
While travelling back to the UK the terrorist group Rayat al-Tawheed falsely announced his death but counter-terrorism officers arrested Khawaja, who used the nom de guerre Abu Daigham al Baritani, along with his taxi driver cousin Tahir Bhatti in June last year when they reached Dover.
Khawaja had asked Bhatti, 45, to go cross country to Bulgaria to pick him up and drive him home, avoiding the familiar jihadist route to and from Syria via Turkey.
Prosecutor Mark Dawson told Westminster Magistrates Court at an earlier hearing that by 18 March last year, Bhatti, who was referred to in a coded message as 'Butterbean' , was well aware Khawaja was in Syria and that he was clearly training with a view to fighting in Syria. The pair used the instant messaging service Whatsapp to discuss their plans.
Timeline: The emergence of Isis

Show all 40
Mr Dawson said: "We say he is a senior member of that group because that group publishes media on things like Facebook and within that media are videos of members of that group in a training camp for example, driving in a convoy in military vehicles with anti-aircraft weapons and heavy machine-guns.
"There is one video demonstrating the finding of severed heads on the battlefield and decapitated heads. We say Mr Khawaja is Abu Daigham al-Britani and has appeared in many of those videos."
The court was shown three photographs from Khawaja's phone that allegedly reflected what Bhatti knew about his activities. The images showed Kawaja in combat gear sitting on a tank clutching a rifle, wearing clothing similar to other members of a known terrorist group and holding an assault rifle at a terrorist training camp.
Khawaja last month admitted preparation of terrorist acts as well as attending a terrorism training camp. He also admitted receiving weapons training and possessing a firearm for terrorist use.
Father-of-seven Bhatti also faces jail having pleaded guilty yesterday/on Tuesday to assisting an offender. He was alleged to have helped Khawaja by agreeing to provide a replacement phone, funding the purchase of a Kalashnikov assault rifle, using coded messages and helping him avoid arrest by hiring a car to pick him up from Sofia.
A third suspect Asim Ali, 33, also admitted entering into a funding arrangement for the purposes of terrorism by giving £300 to Khawaja. One further charge of preparing acts of terrorism was left on the file after he entered the plea in December 2014.
All three will be sentenced next month.
Join our new commenting forum
Join thought-provoking conversations, follow other Independent readers and see their replies