Isis terror threat: Cameron considers ban on UK fighters in Syria and Iraq returning home
Prime Minister set to announce strong new anti-terrorism measures in the Parliament on Monday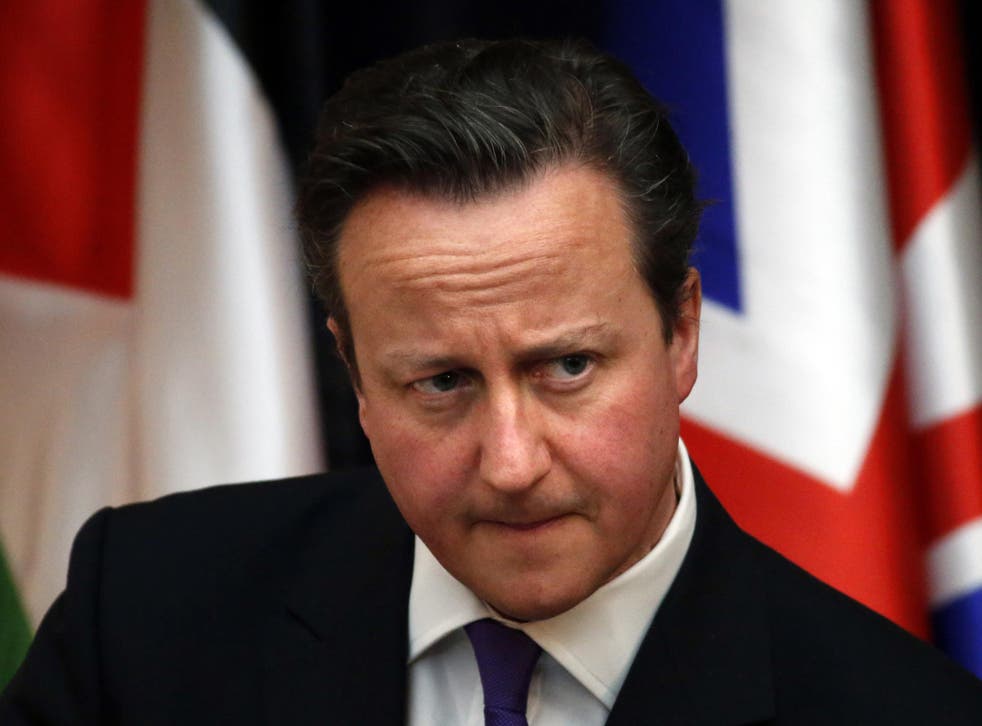 A temporary ban on British-born jihadists in Iraq and Syria returning to the UK will be announced by David Cameron tomorrow amid tension inside the Coalition over the latest crackdown.
The Prime Minister and Nick Clegg will hold last-minute negotiations on Monday morning on a package of anti-terrorism measures amid as they try to agree the right balance between national security and civil liberties.
In a Commons statement on Monday afternoon, Mr Cameron will also announce plans to improve aviation information sharing so the police and security services know more about who is travelling where. He will step up the Government's programme to "de-radicalise" Muslims in Britain after criticism that the budget has been cut.
Talks between the Prime Minister and his deputy today failed to reach agreement on a plan by Mr Cameron to beef up Tpms (Terrorism Prevention and Investigation Measures) - the successor to control orders, which were scrapped by the Coalition and were seen as a form of house arrest.
Mr Cameron wants to strengthen Tpms by bringing back restrictions on where extremists can live, a move recommended by David Anderson QC, the independent reviewer of terrorism laws. There are also calls to restrict the use of the internet by people covered.
The two leaders agree there should be no return to control orders, even though Labour argues that they should now be re-introduced. Mr Clegg is ready to plug gaps identified by security agencies but is anxious to protect people's liberties at the same time.
The Deputy Prime Minister has insisted that the proposed ban on jihadists returning to the UK would be time-limited and not open-ended. Nor would they lose their British citizenship under the plan.
Allies of Mr Cameron insisted his proposals will be a "legally robust," carefully considered response to the new threat posed by Islamic State (IS), the group formerly known as Isis, which caused the terror alert level in Britain to be raised from "substantial" to "severe" on Friday.
But two former Lib Dem leaders voiced the concerns in the party that civil liberties might be put at risk. Sir Menzies Campbell, a member of Parliament's Intelligence and Security Committee, warned that stopping British citizens re-entering the country could be illegal. "To render citizens stateless is regarded as illegal in international law," he told the BBC. "To render them stateless temporarily… can also I think be described as illegal."
Writing in The Observer, Lord Ashdown accused Conservative ministers of a "kneejerk" reaction, arguing that the biggest threat was not returning jihadists but "a widening religious war which threatens, not just to engulf the Middle East and change its borders, but to spread across the entire global Islamic community."
Michael Fallon, the Defence Secretary, confirmed that Tpms were being reviewed, telling Sky News the new measures were "not a kneejerk reaction" but needed to deal with "some gaps" in "our current armoury".
Yvette Cooper, the shadow Home Secretary, said: "If the Government is looking for a stronger policy against extremism that we know is workable and proportionate, then it should reintroduce control orders. I hope that ministers have now recognised their decision to abolish control orders and replace them with the weaker Tpms was a mistake."
She added: "Control orders have proper judicial safeguards and could be used if the courts believe that someone who has returned poses a significant terror threat, or to stop someone travelling to take part in terrorist activity."
A government source said the range of measures being considered include "making it harder for potential foreign fighters to travel abroad by making it easier to remove their passports through additional temporary seizure powers at the border." He added: "We are also looking at stopping British citizens from re-entering the country if they are suspected of terrorist activity abroad. Previously, our range of powers to prevent return to the UK applied only to foreign nationals, dual nationals or naturalised citizens."